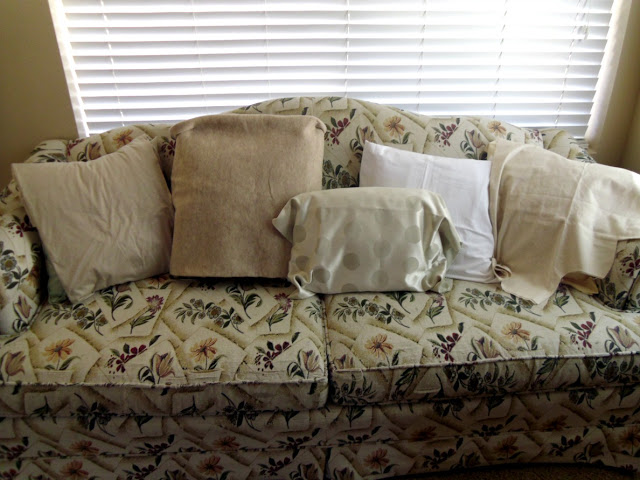 So, last week I
asked for your suggestions
about what I should do for my couch in my living room. This couch is a hand-me-down from my mom- three times removed. (meaning I'm the third person to have this couch and chairs set since my mom decided she didn't need it any more)
You can see how the fabric is starting to just shred from so much use.
I am going to slipcover it….eventually…but in the mean time, I'm hoping to camouflage it. 🙂
So, I'm taking your advice and covering it with neutral pillows in hopes that the not so nice tapestry fabric will sort of disappear.
This is my before shot. I really think it looks better already. 🙂 Each pillow will be different with different textures and looks. Hopefully they will be beautiful together.
xoxo,
Amy