I just realized it's been a while since I've posted pillows on the blog. I'm really sorry if it has traumatized anyone. 🙂 I've been cranking out wallets, and design team projects, and never really found time to make more pillows. Well, this week that all changed. I have a couple of boutiques coming up (I think I've mentioned that before) and I'm busy bulking up my inventory. When I first made my Wavy Ruffle Pillow, I made a bunch of them, but all in white. I've been wanting to make one in a different color for a while but never took the time.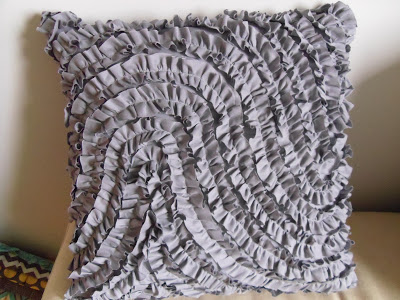 I fixed that problem.
It's glorious in gray. But that's just my opinion.
I also wanted to try the Pleated Ruffle Pillow in a solid color- to see if I would like it as a textural pillow instead of showcasing a line of prints.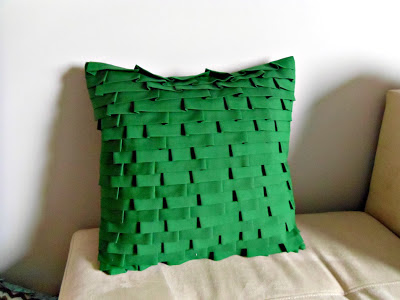 The emerald color was a stretch for me. It's not something I would normally pick. I'm glad my sister was at Joann's with me when I was buying the fabrics, it's really a lovely pillow.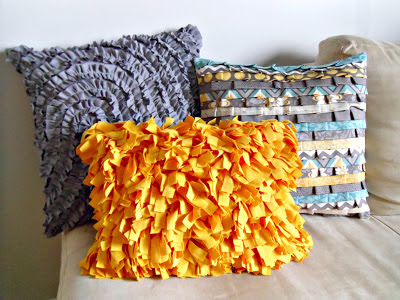 While I was on a pillow kick- I had two more pillows that I had started a long time ago and finally finished them up. I think this set would be gorgeous on a bed. The pleated ruffle pillow was made using the Capri Collection from Adornit, and the shag pillow was inspired by this tutorial from V and Co. although I modified it a little bit to have a shaggier look.
So now I need your help. I bought several different solid colored fabrics- should I make Wavy Ruffle Pillows or Pleated Ruffle Pillows? You know I trust your opinion.
xoxo,
Amy