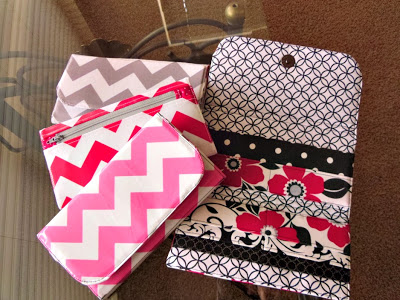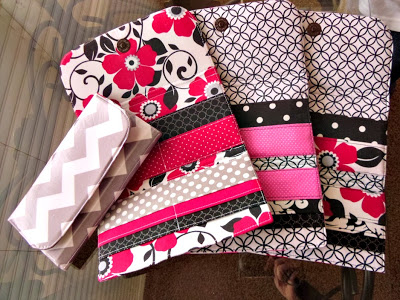 Here are the results from my sewing day yesterday. I actually did get all 4 wallets finished. I have started doing 2 or 3 of the same patterns inside to help speed up the process. I take FOREVER choosing fabrics for a wallet, I thought it would be smarter to invest that time in more than just one. I am also staging them differently, instead of cutting out 2 or 3, then sewing them up, I am cutting out 11 or 12, then sewing in batches. It is definitely making me more efficient. 🙂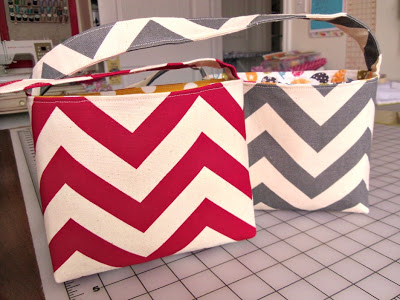 I'm also trying to build a variety of inventory for boutiques. So I took a break from wallets and made these two mini totes. This is one of the patterns I'm working on for my shop. It's a super fun, simple pattern- but Oh so cute! These just need flowers, but in my new- batch thing together to be more efficient- system, that's going to wait for another day.
It definitely helped putting into words my goal for the day. Especially when I felt the draw of Pride and Prejudice, or a nap pulling me in. 🙂
And thanks for your input on the card holder. I have decided that I'll probably make two versions, one for more moderate card holders and another for those who are hardcore. In fact, that's the agenda for today. I love playing with new ideas.
And, it's Friday! Could today get any better? Oh, wait- YES it can!! I just found out my Bestest blogging friend is coming out to join me for this amazing retreat. September can't get here soon enough! Maybe you'll join us too?