When I saw the first pile, I was a little worried. By the time I discovered the 5th or 6th pile, I was afraid to look at the finished product…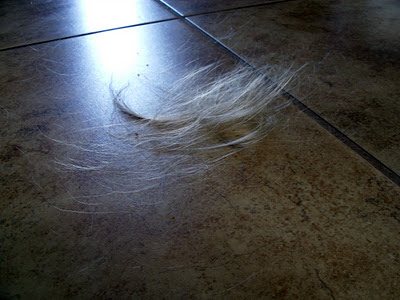 But- I just had to look….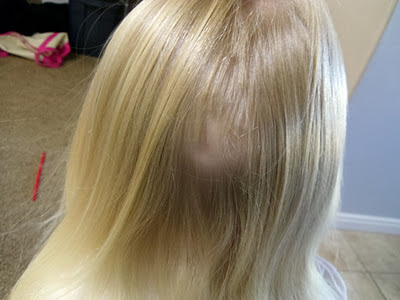 Yikes!
I almost cried. Her hair is so long. And yes, that is her scalp. I'm still not sure how to fix it. Right now I strategically place her clips and ponytails to cover the worst of it, but she has tiny little clumps of hair all over her head. It would take a pixie cut of epic proportions to get it all one length, and it wouldn't cover her scalp if it was that short. 🙁 Any ideas or suggestions?
Motherhood has no easy answers, that's one thing I know for sure. 🙂 Happy Mom-day!
XOXO,
Amy