So, posting on the blog has been sporadic at best lately.
It's not that I haven't been doing anything.
I have been working hard.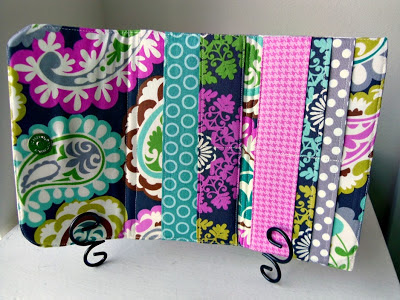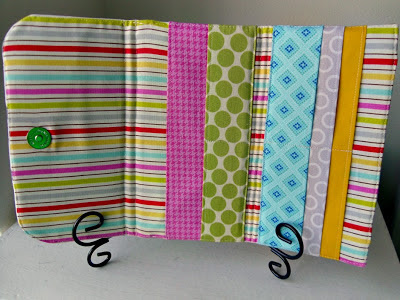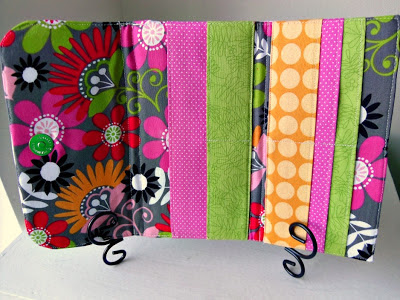 I think this gray/yellow exterior is yummy!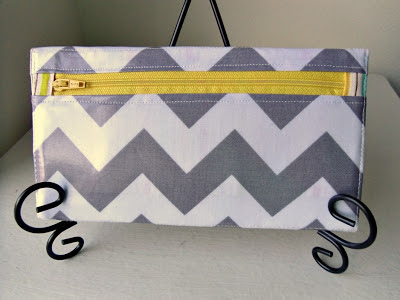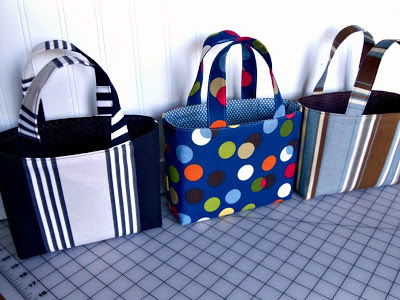 I was really hoping these would be "boy" enough for my nephew. He picked the blue/brown stripe- so I guess it was a success. Still not sold on the dot fabric. It might be too juvenile for an 8 year old. Thoughts?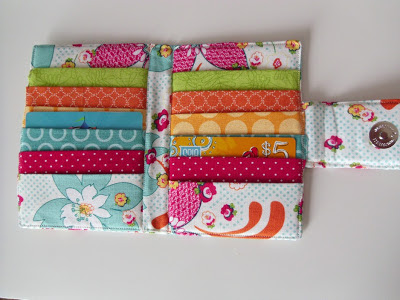 Working on new patterns. I've noticed that women carry TONS of frequency/loyalty cards with them anymore. I thought it would be fun to have a cute way to keep them organized. And perhaps in the car instead of your purse? This one is still in progress. I think 12 slots isn't enough for most people. How many cards do you carry?
And then there have been Point of View projects, Design team projects, and background work as I start to put together an "official" business- complete with taxes and everything *gasp*, writing and testing patterns for my pattern shop opening soon, all on top of keeping up with a crazy bunch of kids and all the life they bring with them.
It's been quite a trip these last few months.
I'm still trying to give myself space to enjoy, but for some reason, the inner me craves chaos or something- because I seem to be really good at over extending myself. There are also 2 boutiques coming up I'm considering selling at. I'm for sure doing one, just debating the other.
Oh money, why are you so necessary? And yet not? I've also started reading Walden by Thoreau, again. I tried before, but it's not the easiest read for me. Plus- sometimes I get annoyed by his tone. But, I think there's something important tucked between the lines I need to hear. So we're at it again.
Life is messy, busy, crazy and incredibly happy. I'm loving every nail-biting, hair-raising moment of it.
It's my sewing day. Hoping to finish up 4 wallets that are in process and get some mini-totes cut out. Perhaps writing it down, and promising to post results of my efforts, will add fuel to my fire? I'll report tomorrow.