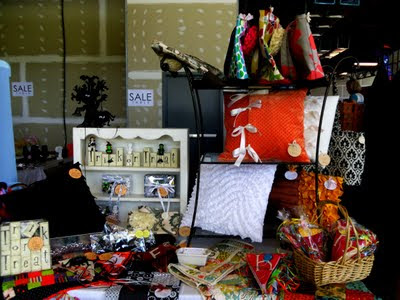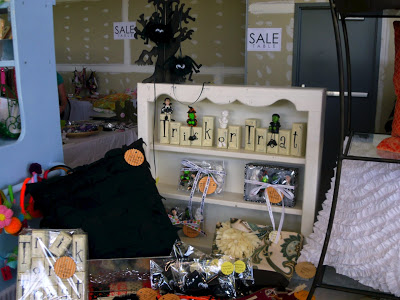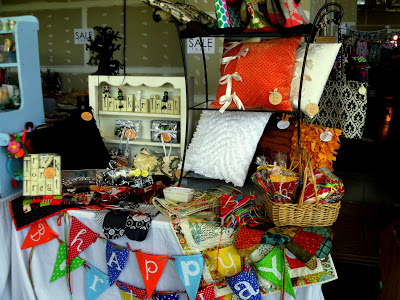 So, this is my little space at the boutique. I only had 6′ X 3′- so it wasn't much. I tried to make the most of it by adding the table on top of the banquet table. It helped, but it wasn't perfect. I'll have to work on my set-up a bit more before I do another one.
I had a great time, and I was really happy with my over-all sales. I feel like all my effort over the past 9 years, honing my skills and product offerings is finally paying off.
This is also where part of yesterday's post comes from. My family could certainly use the extra income, I could definitely use the creative outlet- but how to balance this pursuit with my primary goal of being a good wife/mother? Oh the drama! Seriously. 😉
I'll be listing the left over goodies in my ETSY shop soon, but if you see something you like- shoot me a comment or e-mail, I might be able to give you a better deal. 😉 I have bat pillows and wavy ruffle pillows left, as well as the brown pin-tuck pillow, but the other pillows all sold- Yay!
I just have to thank you one more time for all your kind words and support. You truly are the best! I'll be offering a give away coming up at the end of the week to show you my appreciation- I just need to gather a few more things before I can show you all the goodies.
So, have a great day. Know that to me- your comments, encouragement, ideas and visits mean everything.
XOXO,
Amy