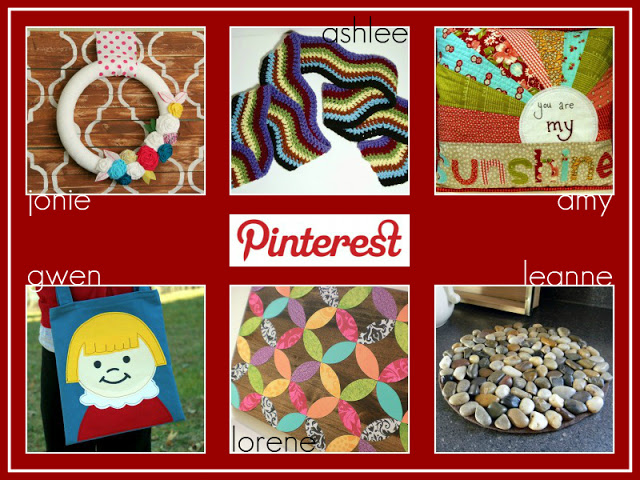 Pinterest is a wonderful place. Full of goodness and inspiration. For this month, we decided to take that inspiration and run with it. How about you? Have you been inspired to try something from Pinterest? We'd love to see what you've done with it, scroll down to link up your own Pinterest pinspired Point of View. (yes, I'm still rolling with the pinspired lingo. 😉 )
See something that strikes your fancy from the collage? Follow the links for more details on the projects:
Jonie- Just Between Friends
Ashlee- I'm Topsy Turvy
Gwen- Gwenny Penny
Leanne- Organize and Decorate Everything
And we'd love to give a huge shout out to our friend Lorene from I Am Just Lu, who is our guest poster this month!
I'm so excited to see how all these projects were made- they all look gorgeous!
As for my own Pinspiration? Let me show you the pin that started it all: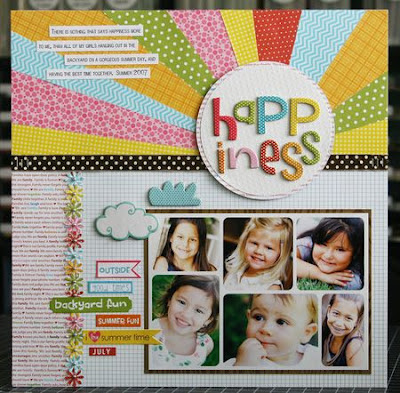 This gorgeous layout from Bella Blvd Studio Blog. If you're looking for inspiration- spend some time on their blog- I love the style and fun ideas they have there.
Anyway, I love the look of the strips of paper creating the sun. The colors jumped out to me, and well, I simply loved the whole look of the page. But, I didn't want to make something out of paper. No, this was just begging to become a pillow.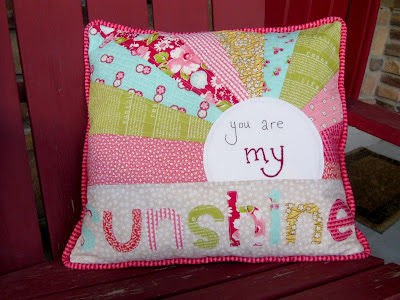 A, You are my Sunshine pillow. I love how it came together. Even though it isn't as brightly colored as the inspiration piece, I am thrilled with it. For details on how I created the pillow front, you can check out my tutorial, here.
And now that I've shown you my pinspiration- I'm dying to see yours. We're trying something new this month and hosting the link party on all of the blogs participating in Point of View this month. Hopefully having the link party right here will encourage you to link up and share your own projects with us.
One last thing before we get to the link party- we are excited to announce the themes coming up for the next couple months of Point of View. The theme for April's link/ reveal is going to be End of School/ Teacher Appreciation and the theme for May will be Summer/Vacation. Hopefully this will give you some time to get the wheels turning and get your projects all ready to share with us. 🙂
Now are you ready to Par-tay?