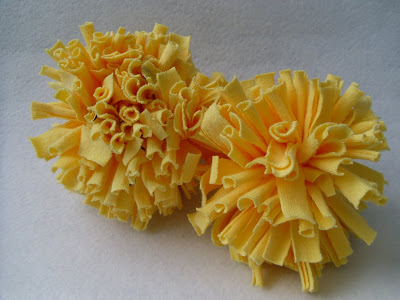 Linda from Craftaholics Anonymous posted a tutorial on how to make these t-shirt pom poms a few weeks ago. As soon as I saw them I knew they would be perfect for indoor snowballs. I had purchased a set of manufactured "snowballs" a few years ago, but we needed to add to our arsenal, since there were more kids of throwing age around now. Her tutorial is clear and it was perfect for using up some t-shirts I didn't need/want anymore. Plus, I love the yellow! I also noticed that yesterday she posted some tips and tricks, if you need more advice.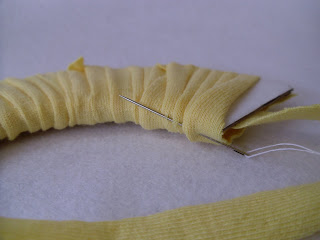 The only thing I modified about her tutorial is that I sewed through the layers with a needle and doubled up thread before I snipped the outside edge. I didn't want little t-shirt shreds around my house- t-shirt pom poms scattered everywhere were going to be enough trauma. 😉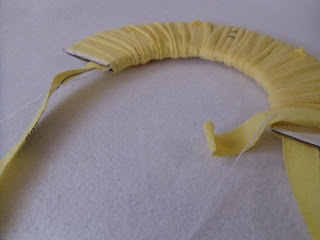 In this picture you can see the ends of the white thread I used to hold the pieces together. I wasn't precise about my stitching line, and I'm sure I missed a few strands, but at least this way the whole pom pom wouldn't explode. When I tightened the inside t-shirt tie, I also tied off the strings tightly, to secure the strands even more.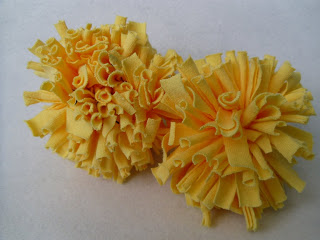 I was going to try to take a picture of the children chucking these at each other, but how 'bout you go make some and hand them over to your kids- just see for yourself what happens. 🙂
Amy