Okay, I thought our first ever Point of View was a BLAST!! We had over 30 link ups at the party!! You guys are amazing- some really beautiful stuff out there for sure. We each get to feature a couple of our favorite skirts and these are mine: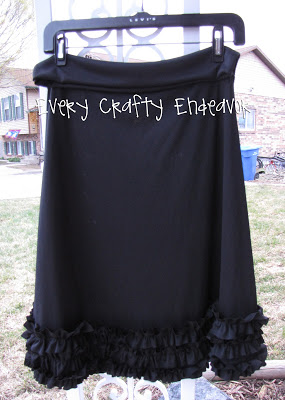 This knit skirt from Every Crafty Endeavor looks so comfy- LOVE the yoga waistband. I could live in a skirt like this all summer! And she even created a tutorial for it right here, so you can go make one for yourself! Plus, you really need to go check out the yummy shoes she has on when wearing the skirt. 😉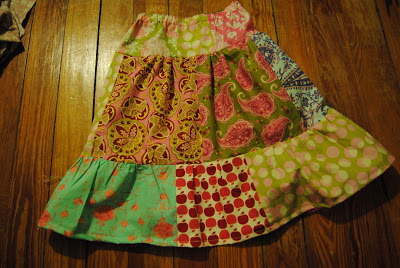 LovesAllThingsVintage makes the darling tiered skirt for her daughter. I love all the different fabrics in it!
If you didn't get a chance to go check out all the great link ups at the party make sure you take a minute and go over to Stacy's blog to check them out! There are some terrific ideas out there. 🙂
Just a quick reminder about what Point of View is- it's a group of bloggers who get together to share our different points of view on a specific topic. The theme for March was skirts- pretty narrow topic, but the theme for April will be SPRING!! So it's wide open. We will have a link party each month where you too can share your Point of View! The link party for April will be April 22- the last Friday of the month. So start planning your spring link ups- we can't wait to see them and feature them. 🙂
xoxo,
Amy