No, I didn't go out and party all night, but my house sure looks like it hosted more than its fair share of good times. 🙂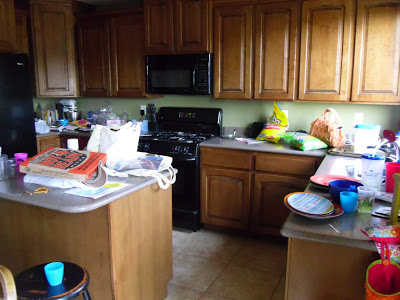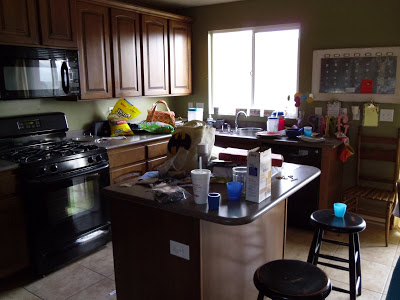 I told my husband that it didn't seem right that not having to do dishes on my birthday just meant I got to do them the next day. (or in this case, a couple days later.)
We'll work on that for next year. 😉
So, today, it's cleaning things up, laundry and figuring out what clothes don't fit the kids anymore and what new things they will need if it ever stops raining and starts being summer around here.
Sounds like a Mom kind of day. And I couldn't be happier about it.
Now, before I dive into the disaster that is my kitchen, I have just a couple pieces of blog business.
The first is: WOW!!! Holy awesome birthday batman! You guys made my whole year in just one day. I am overwhelmed with the response to our birthday bash and giveaway. If you are a new follower- Welcome and Thank You! If you have been here forever- I Love You Too! I've had tears in my eyes more than once being overwhelmed with gratitude and happiness. You Guys Rock!!!
The second item of business is that this week is our Point of View reveal. The theme for May is Pillows. If you are new here, let me introduce you to what Point of View is, six bloggers all reveal their take on the theme. We share a collage picture with links to each of the six blogs. We also have a link party where anyone can come and link up their take on the theme- so get your "Pillow" projects ready and we'll party on Friday! If you want the whole explanation, including a list of the other blogs involved, click here. Hope to see you all there.
Well, I'm off to get the smell of Ketchup out of my kitchen. Wish me luck!
xoxo,
Amy