The fabric for this post was provided by Riley Blake Designs to allow for my participation in the On The Bright Side Fabric tour. The projects and opinions are my own.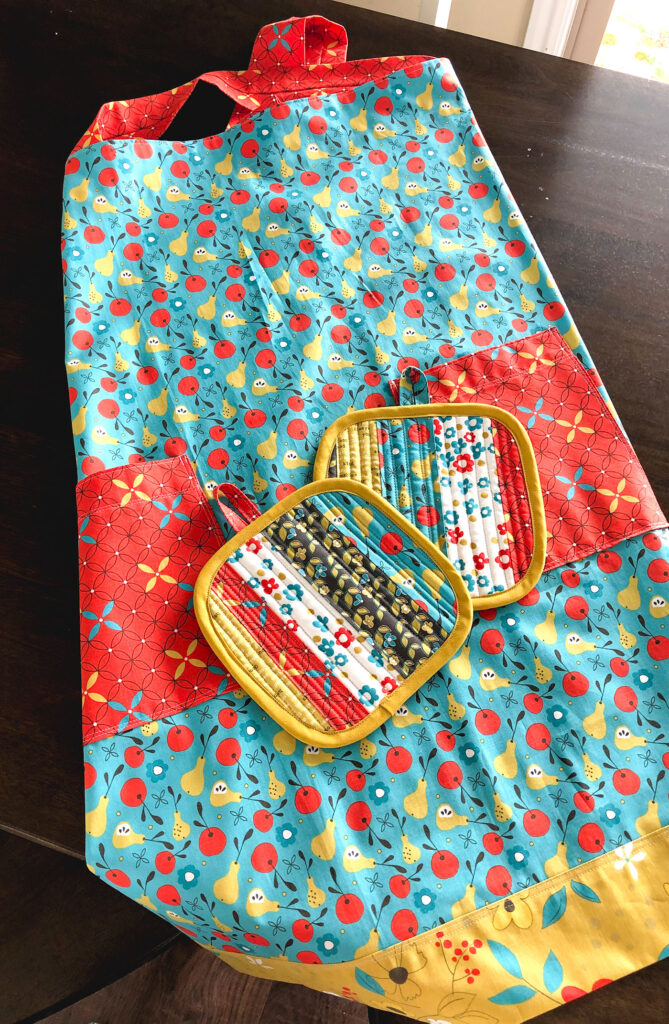 I have been a fan of Sandy Gervais for a long time. I was so excited to see this new fabric line from her and immediately jumped onto the blog tour. On The Bright Side fabric is a vintage inspired line with the most beautiful pear shade to accent the red, teal and dark grays of the line.
When I saw the fruit prints, I just knew I wanted to make some kitchen inspired projects. These fabrics were perfect for the job! The fruit prints are some of my favorites with their loose and quirky look.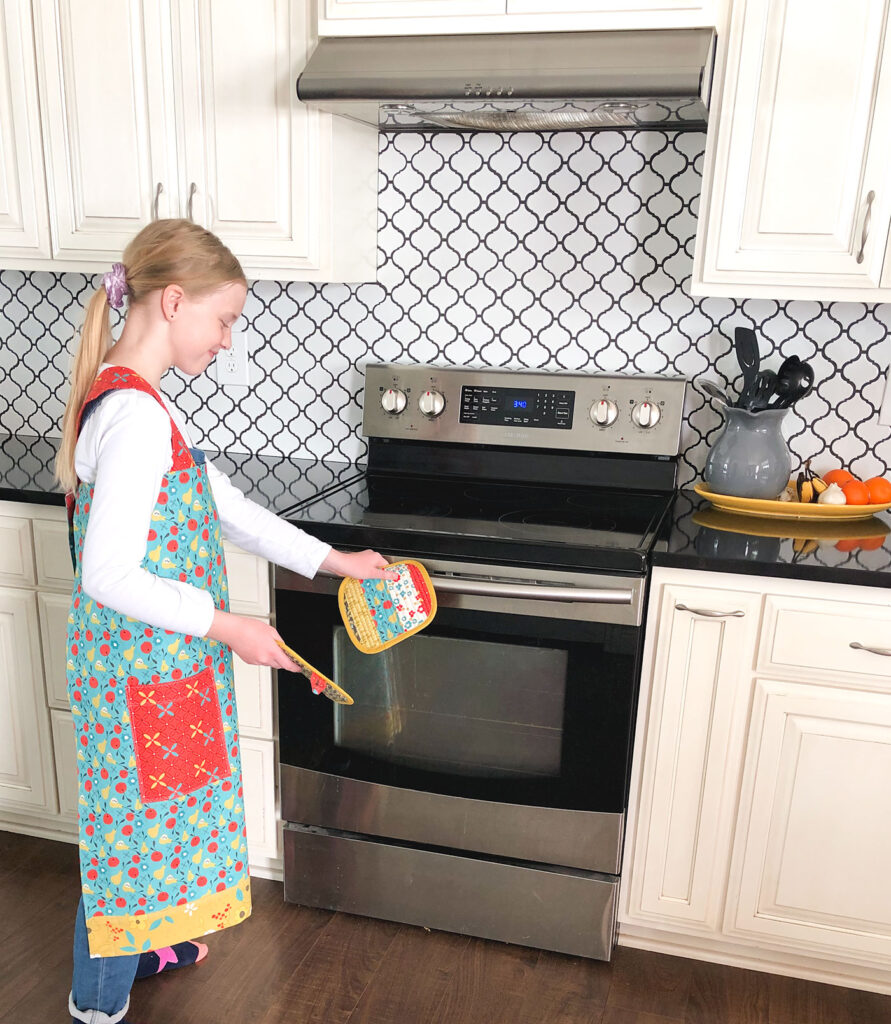 First, I revisited my Cross back Apron tutorial and clarified some instructions and updated the tutorial pictures.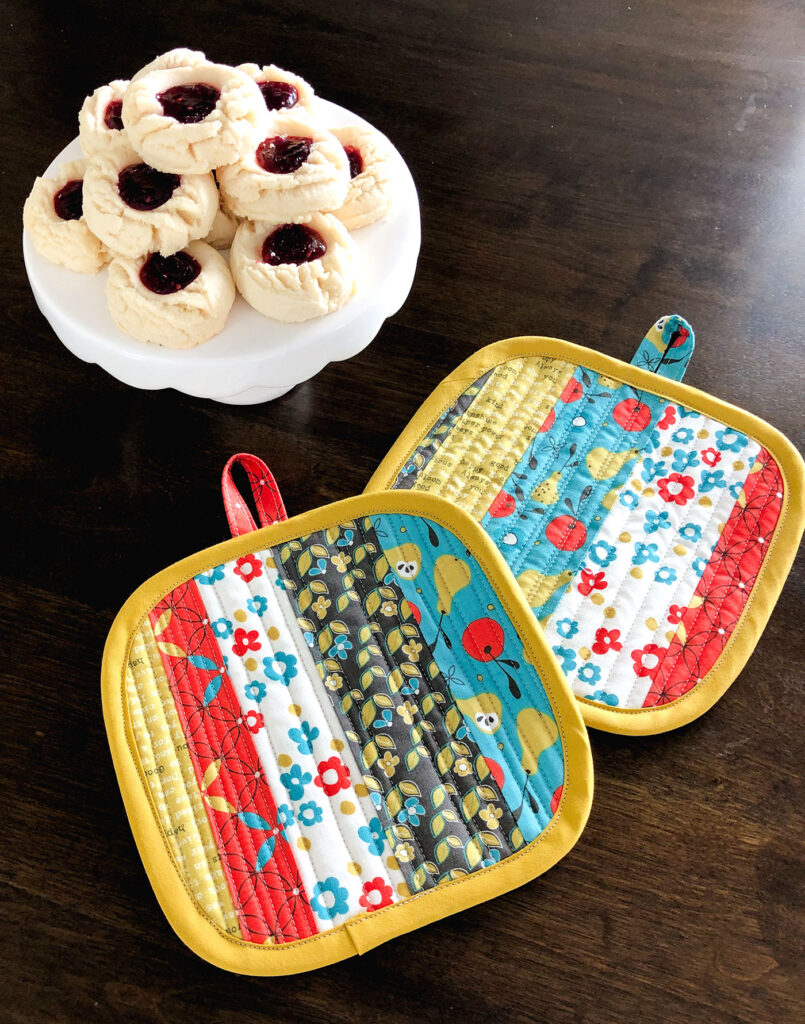 Next, I made some simple strip pieced hot pads using the template and assembly instructions from my quilt block hot pad and trivet post.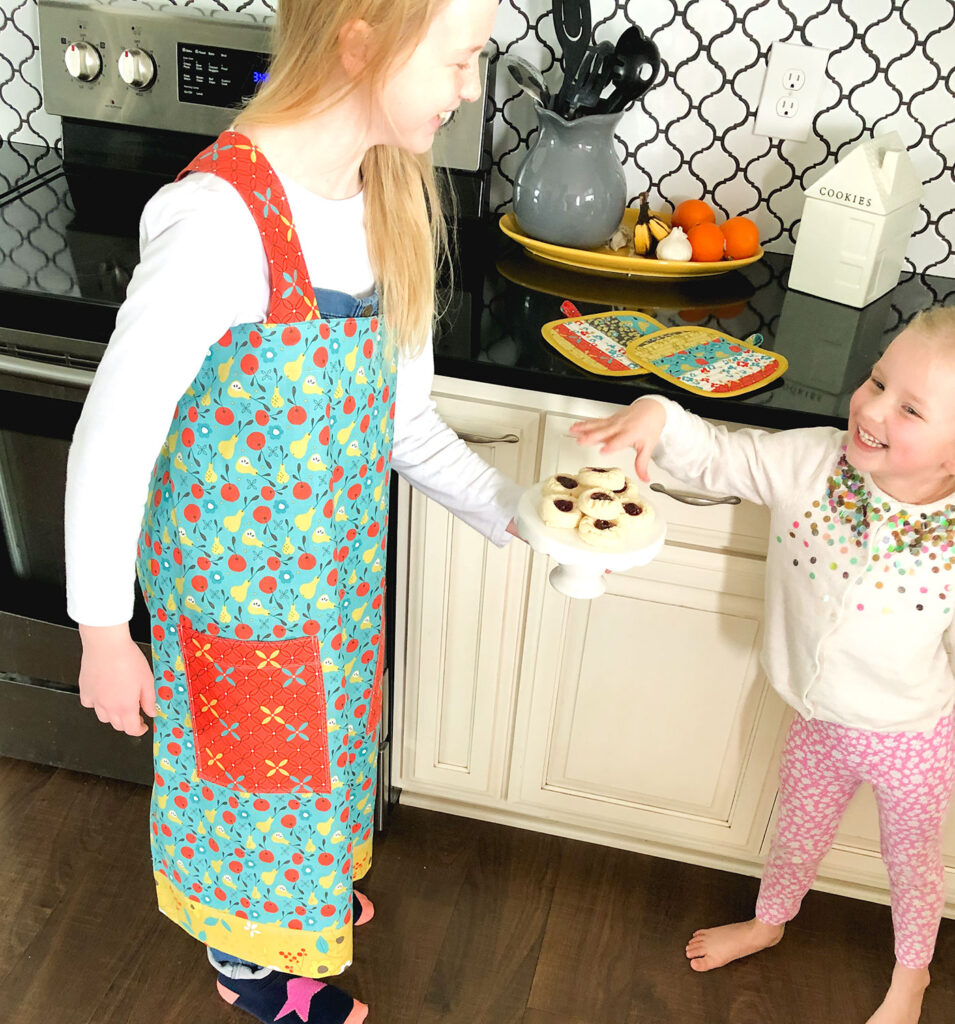 Finally, I bribed my girls with cookies and they had some fun acting for me in our photo shoot!
I absolutely adore the colors and prints in this fun fabric line. I am certain these won't be the last projects you see from me in these fabrics!
Do these prints remind you of anything? To me they are a throw back to my husband's grandmother's kitchen and I LOVE it!
Happy Vintage Sewing my friends! xoxo, Amy