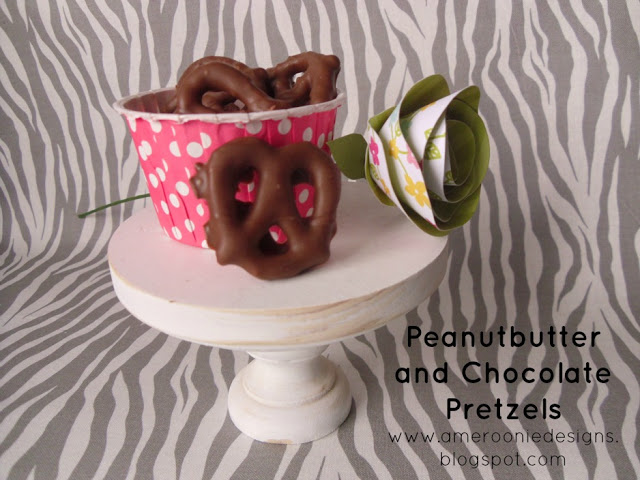 Are you ready for a simple and yummy treat? These pretzels are so easy- you'll be whipping up bunches of them to give away (or keep for yourself)
To make them simply melt 1 package milk chocolate chips in the microwave. Stir in 3-4 Tbs peanut butter until melted and mixed. Dip pretzels and place on wax paper to harden.
See, I said easy. 🙂 They are so tasty, they won't stick around long, so make up a whole bunch- that way you won't mind sharing.
Have a terrific Wednesday.