I have been having a blast using Pinterest to find new recipes for my family. I tend to rely on my go-to recipes much more than I probably should, so when something new comes up on the menu, my family gets pretty excited. 🙂 I had seen a pin for Taco Cupcakes on Just Us. They looked very much like something my family would go for, so I decided to try them out. Well, it turns out I'm not very good at reading directions because when I went to make them, I only had about half the ingredients called for in the recipe, so I decided to just wing it. 🙂 I would definitely recommend reading her recipe and trying that out, but mine turned out pretty good too, and my family loved them. 🙂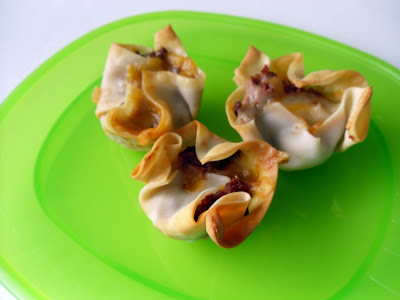 Taco Cupcakes- my version.
Won Ton wrappers
hamburger
taco seasoning
cheese
refried beans
Preheat oven to 375
Brown the hamburger, drain and add taco seasoning according to package directions. Take a cupcake pan and press one won ton wrapper into each well. Spoon hamburger and beans (1-2 T), top with shredded cheese. Layer another wonton wrapper on top and repeat layers. Fold the edges of the wrappers into the center of the "cupcake" to keep them from browning as much. Bake 15-20 minutes.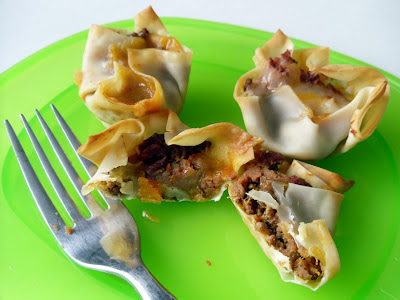 Enjoy! Next time I would probably do less hamburger and more beans because of the amount of seasoning in the hamburger. I would also follow the other recipe and serve with guacamole- yum. 🙂
Have you been inspired to try something on Pinterest? Get your posts ready because our Point of View theme for March is Pinterest and we'd love to have you link up and share your Point of View!! 🙂
xoxo,
Amy