I have been gathering ingredients for this recipe for a while. My daughter checked out a book from her school library about fun cupcakes and we pored over it together trying to decide which one we would try. We finally settled on some cute Pink Lemonade Cupcakes. I even happened to find some citrus candy in a totally random store one day.
Then, I saw that Lorie on Be Different…Act Normal had a whole post rounding up great ideas for a Pink Lemonade Party, including this recipe for Pink Lemonade Cupcakes. I decided to go with this recipe since it used more of the lemonade concentrate and I wanted some really flavorful cupcakes.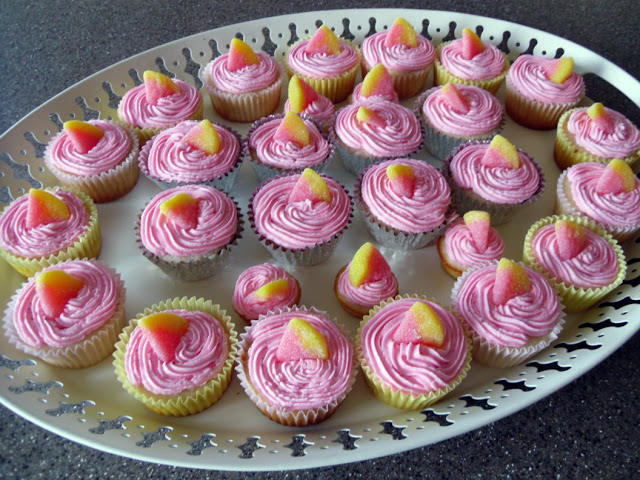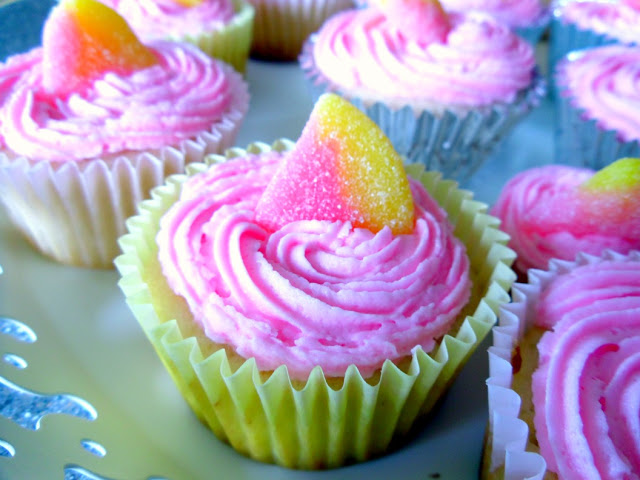 Even the frosting uses lemonade concentrate. Yum! I don't know about anyone else, but I find that homemade buttercream frosting usually just tastes like powdered sugar and butter. And, I have to admit, this one did too- at first. But after they sat for a while, the lemonade in the frosting infused more into the buttercream and they tasted yummy! I took them to the Epic Room Makeover Girls' night Out hosted by Mandi from Vintage Revivals and I only brought home 3, so I guess they were a hit. 🙂
This is something we will be making again for sure.
Hope everyone has a wonderful and safe Fourth of July weekend!
xoxo,
Amy
Linked up to BFF Link party at the Answer is Chocolate and Whipperberry's Friday flair link Party. Also linked up to 504 Main's Tickled Pink Party.