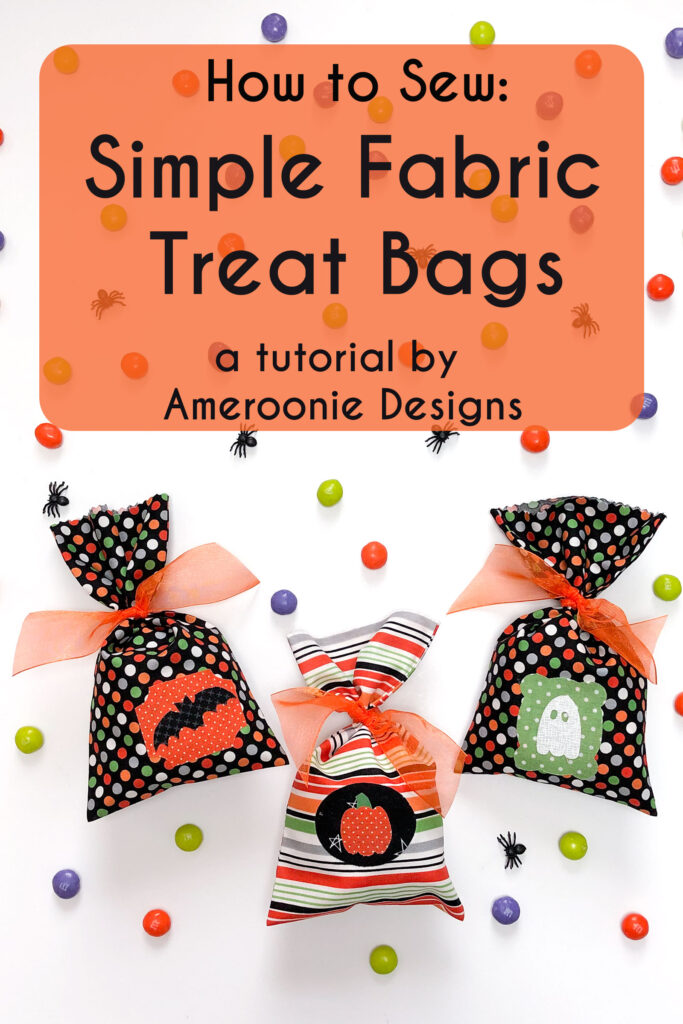 Simple fabric treat bags are such a fun project to make. Using fun themed fabric means they will not only serve to hold the treat, they can be a decorating element as well! Whether for a class room, for friends or a fun party favor, these are so quick to make up, you can whip up how ever many you might need in no time. If you want to embellish them, I will have the patterns for the ones I used over on the ThermOWeb blog.
These Fabric Treat Bags are super simple and made for a one time use, if you are interested in a lined, drawstring tote you can find a gorgeous pattern here.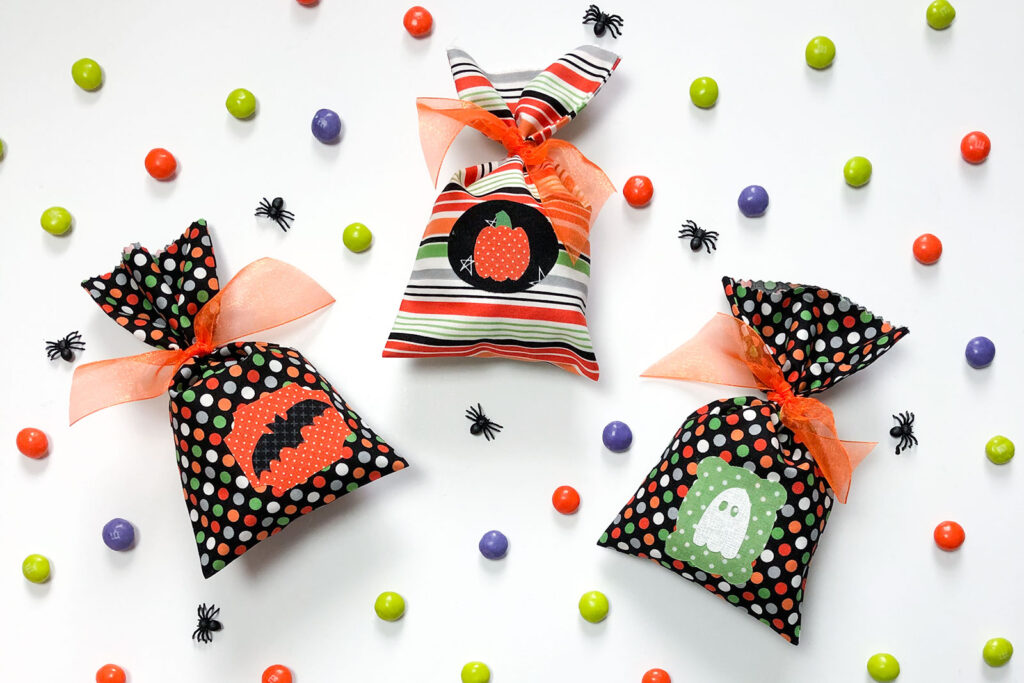 How to Sew a Simple Treat Bag:
Supplies:
One fat quarter will make 4 treat bags
Ribbon or twine to close
Making the Treat Bags: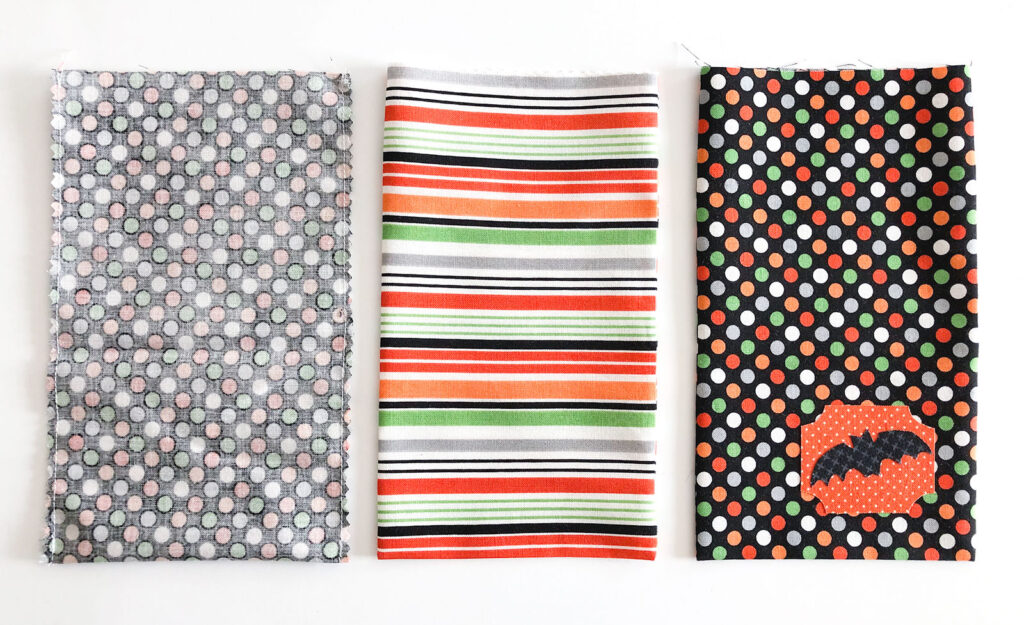 Cut a strip of fabric 5″ X 16″ (if your fabric is directional, cut 2 rectangles 5″ X 8 1/4″)
Fold the strip right sides together to create a 5″ X 8″ rectangle.
Next, sew down the two long sides of your rectangle using a 1/4″ seam allowance. (If you cut 2 rectangles for directional fabric, place them right sides together and sew down one long side, along the bottom short side and up the second long side) Back stitch at the beginning and ending of your sewing.
Trim seam allowances with pinking shears to reduce fraying. *this is totally optional
Now, turn your bag right side out. Use a blunt tool to push out the corners and press the seams well.
Finally, you can embellish your tote if you like.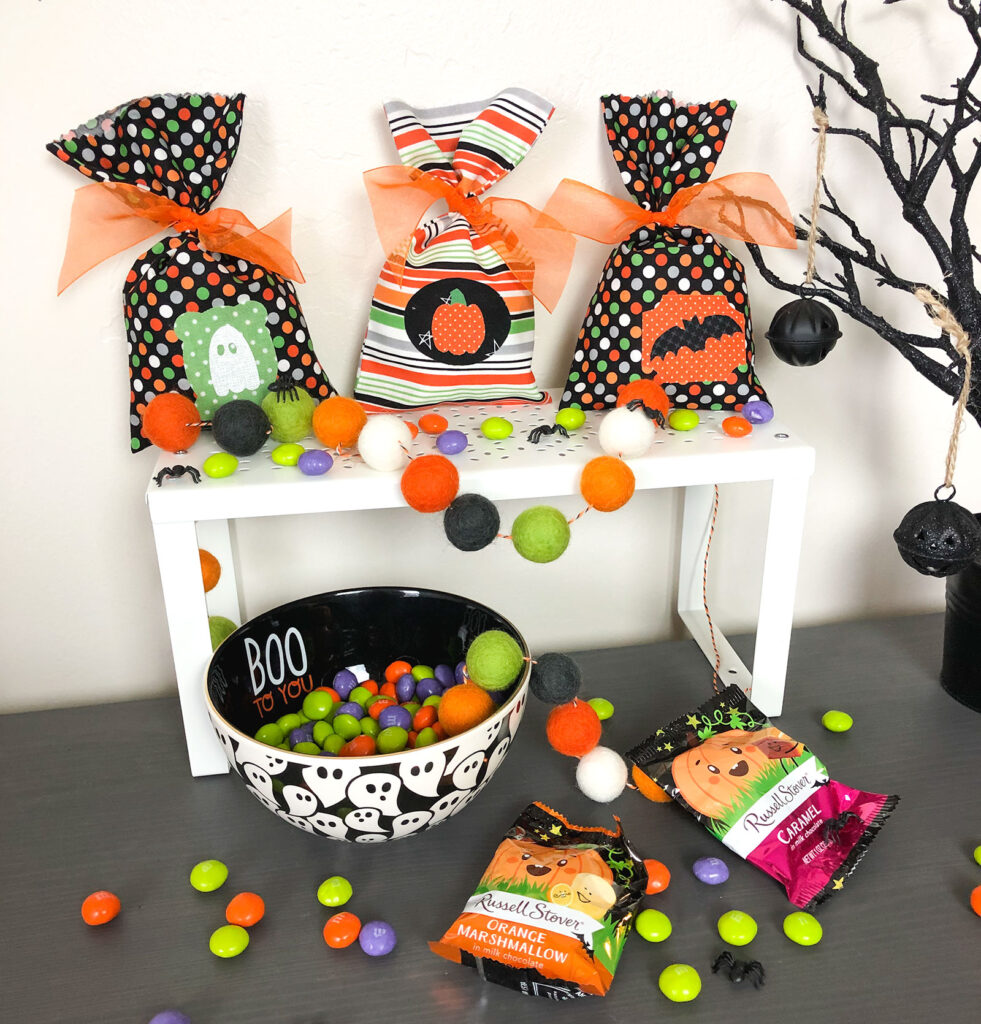 Fill your bags with candy, prizes or goodies and close them with ribbon. This is such a fun way to use up extra fabric left over from larger projects!
For more ways to use up your favorite Halloween fabrics: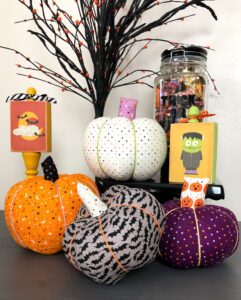 These Fabric Pumpkins are a fun project to sew!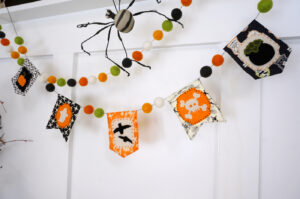 This mini Halloween banner doesn't take much fabric, but adds a lot to a room!
I hope you enjoy your Halloween Sewing! xoxo, Amy