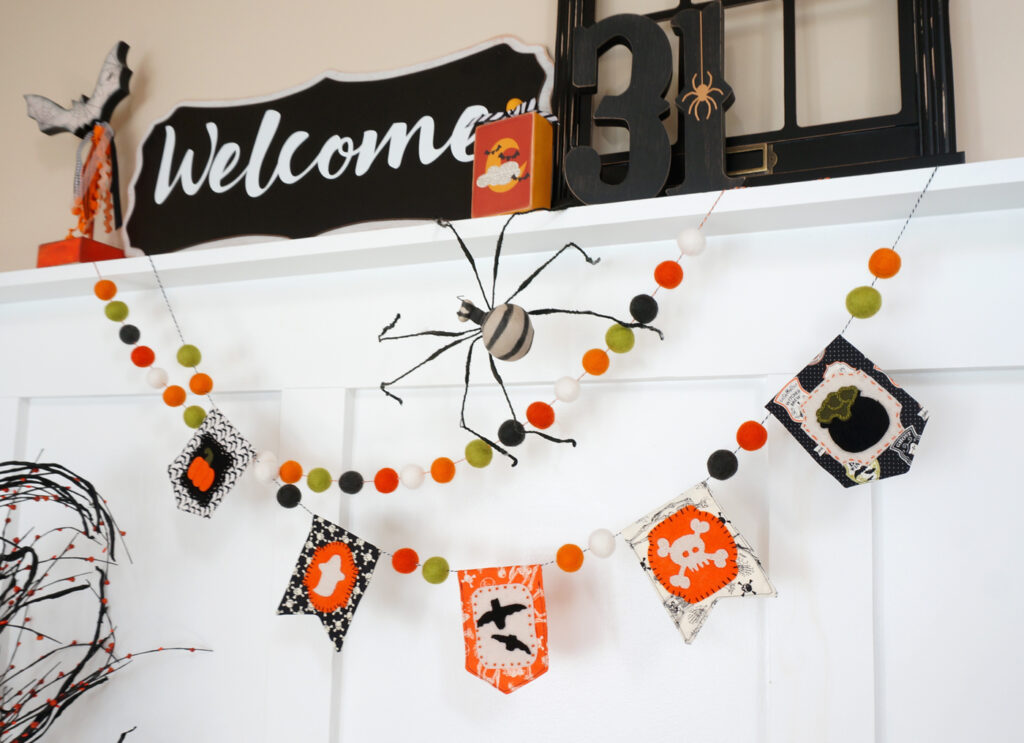 I love to decorate for Halloween. And I love making mini banners. So combine the two- and I'm in heaven. This fun Halloween Mini Banner can be made simply by gluing the felt pieces on, or more intricate by using embroidery to add detail and interest to your applique. This project first appeared on The Polka Dot Chair blog and I am re-sharing it here for my readers.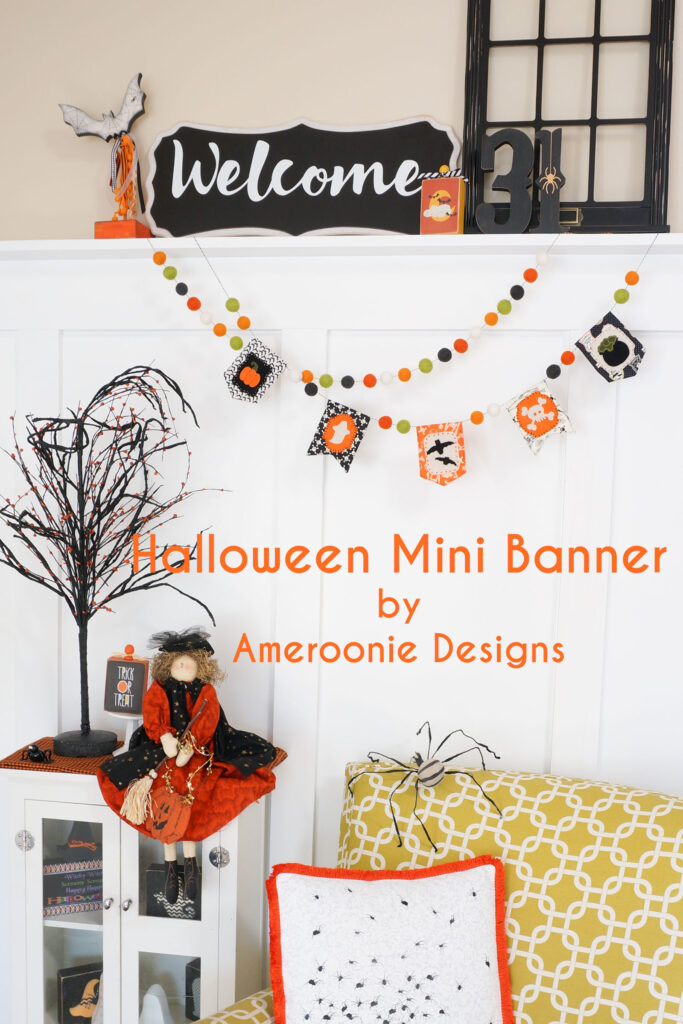 Make a Halloween Mini Banner
To start, you need your pennants. You can find my tutorial for them over on my blog, or you can make your own version. You will need at least 5 pennants.
Supplies:
First, you will need to print off the pattern sheet.
Next, gather your felt.
Then, you need to transfer the pattern onto felt. My favorite way to do this is to trace the pattern onto freezer paper.
Prepare Felt Shapes with freezer paper: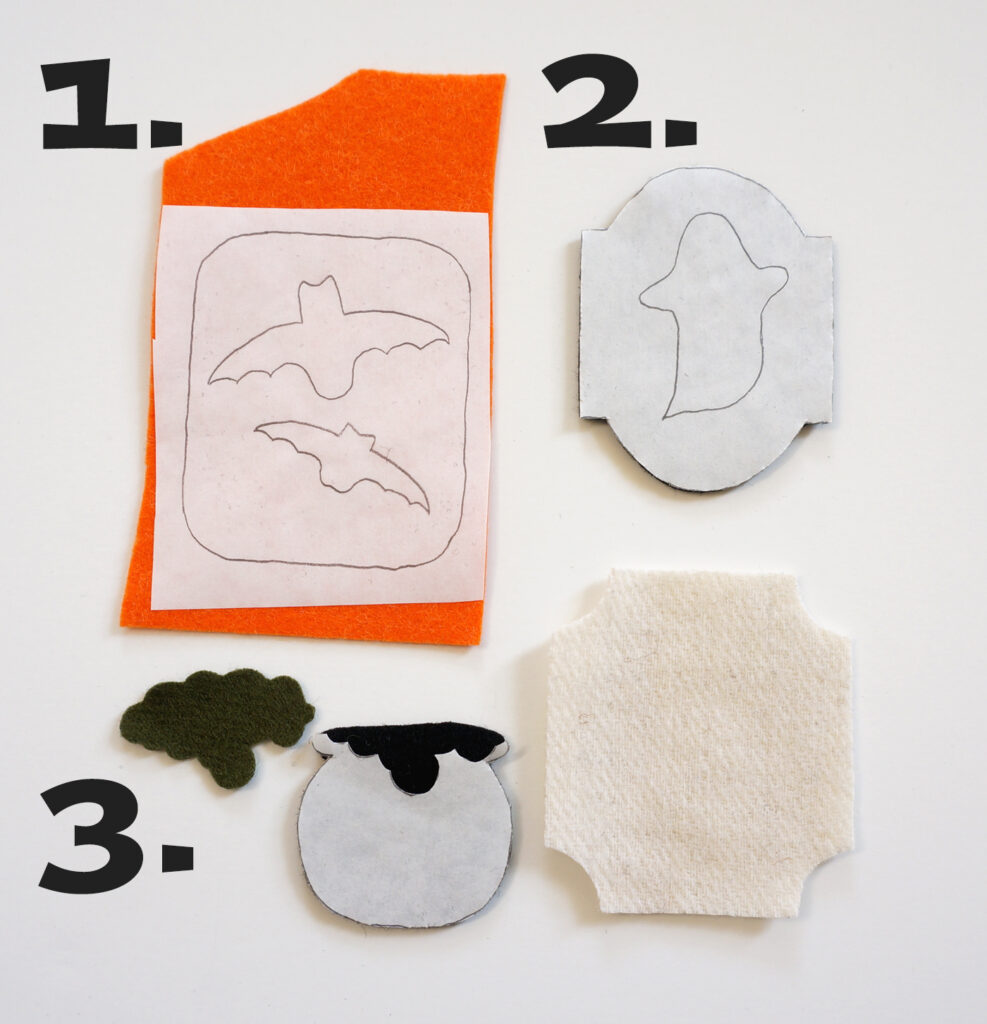 Trace the pattern onto the paper side of your freezer paper- you can trace them separately, or trace the whole label and re-use the freezer paper as you cut out all the pieces.
Use a medium heat iron with no steam to fuse the waxy side of the freezer paper to the felt. Cut along the traced line.
If you have chosen to re-use the freezer paper, you can peel the paper off of the first shape and then re-attach it to the next shape. Repeat until all your shapes are cut out.
Finish your Mini Halloween Banner: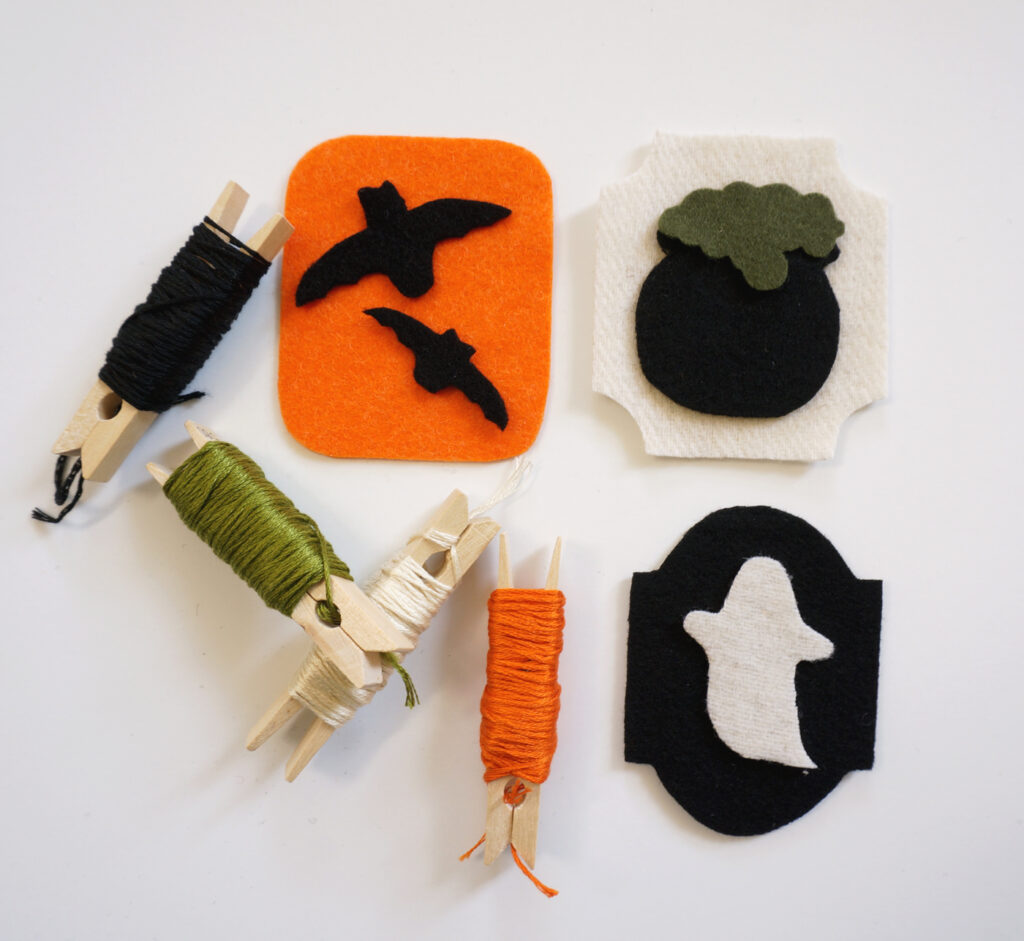 Now add your embroidery details to your shapes on the labels. OR you can simply glue the shapes to the labels and then the labels to the pennant flags.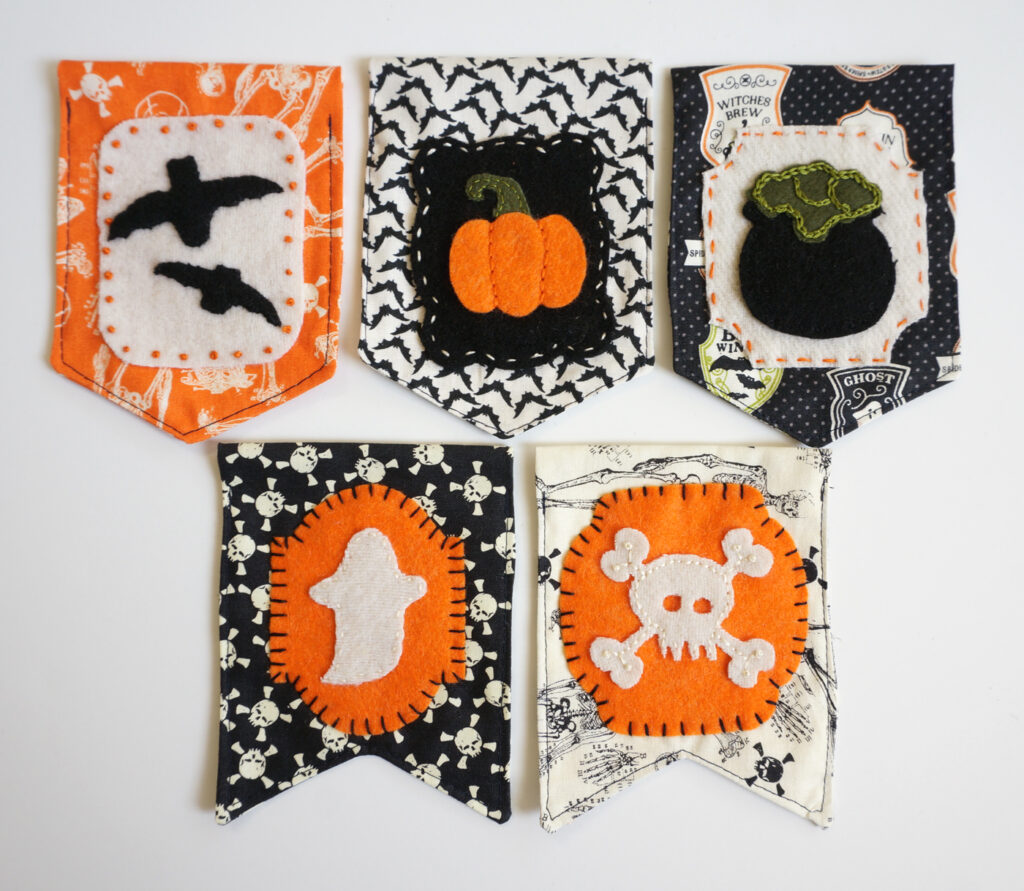 You can see that I used running stitches, back stitch, whip stitch, French knots and chain stitch for add detail to the shapes. Then, I also used embroidery floss and stitches to attach the labels to the pennants.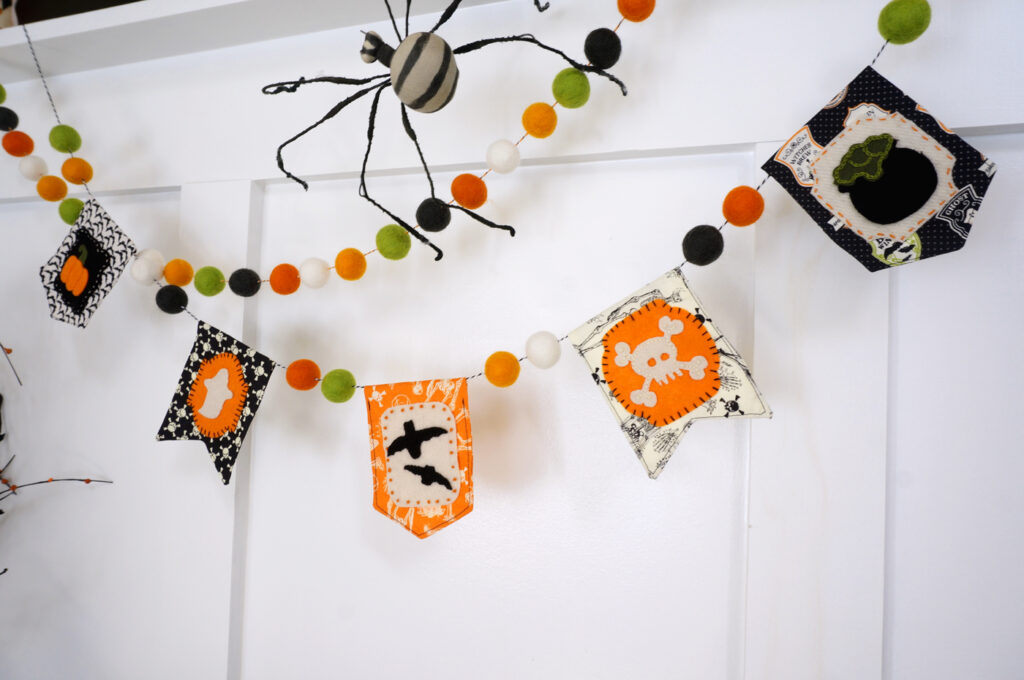 Thread your pennants onto twine or yarn. Alternate with felt poms if desired. This is a super fun project to make, I hope to see yours! Tag me on social media @amerooniedesigns on either Instagram or Facebook or email me pictures- I love to see your makes!
And if you are looking for more Halloween makes: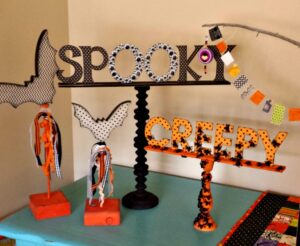 This Halloween Word Art project uses recycled cereal boxes and makes for a fun display!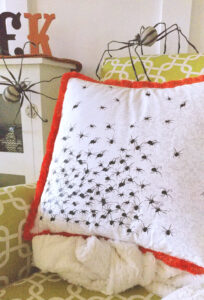 This spider swarm pillow is a creepy, crawly addition to any holiday décor!
Happy Halloween Making! xoxo, Amy