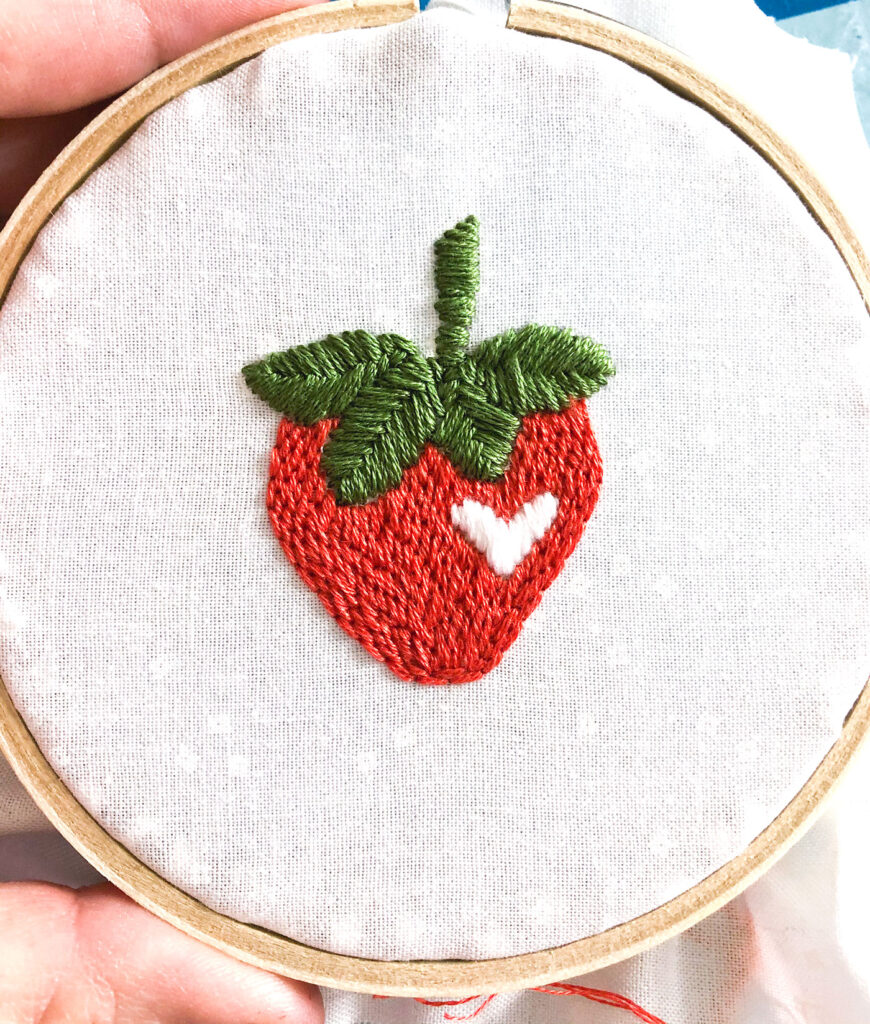 Learn how to stitch a layered back stitch with this video tutorial. Layered back stitch is a great stitch for filling in large areas and is beautiful in text.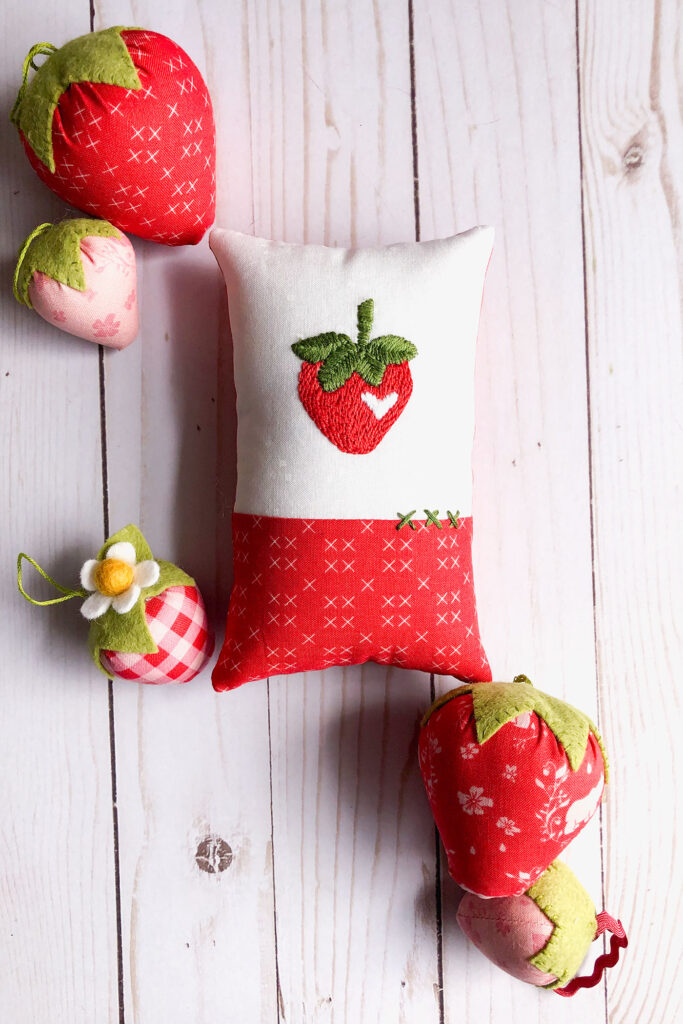 This strawberry was stitched using three strands of floss. I love how much texture the layered back stitch gives. The pattern for this strawberry, and the pillow I made using it can be found in this post. It's a free PDF for newsletter subscribers. And if you are looking for the pattern for the stuffed strawberries, you can find it here.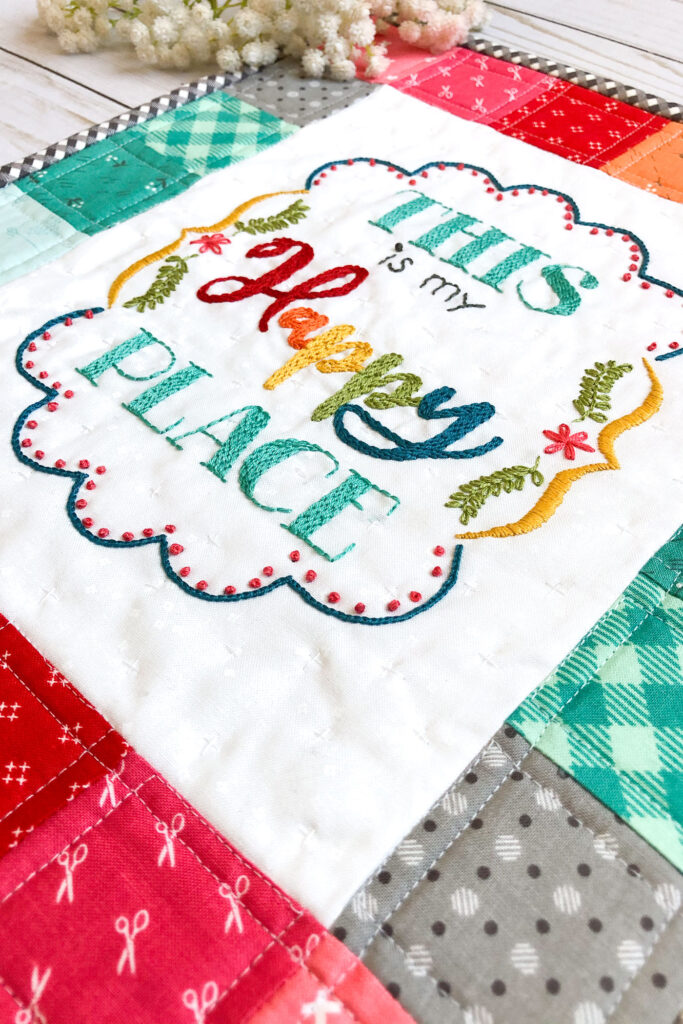 You can see how much texture this stitch adds to the text in this colorful and fun mini quilt. You can see all the details on this project in this post here.
Now that you know how pretty this stitch can be, are you ready to learn it? Watch the full video tutorial below.
And if you want to learn more embroidery stitches, you can find a whole series of them in this playlist on my YouTube channel. There will be even more stitches coming and lots of fun projects and ideas, so while you are there, go ahead and subscribe so you don't miss any of them!
Also, if you are looking for more embroidery to try- these Embroidered word ornaments are fun, quick and satisfying to stitch up. Perfect for a summer stitching project on the go!
Happy stitching my friends! Amy