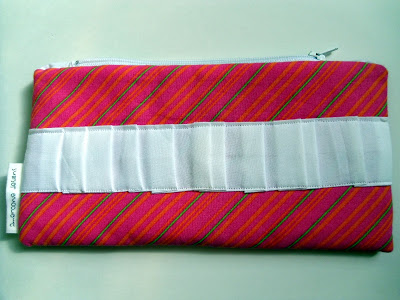 In case you were worried that with all the leprechaun nonsense going on around here I have neglected my mission on perfecting zippered pouches and the slouchy corner problem- Have NO fear! I am on the case. They are getting better and better! I am hoping to have a tutorial up soon on how I have achieved my magnificently crisp corners. 🙂 But, as I have been searching high and low and clicking on every zipper pouch link and tutorial I can find- I am realizing that I am perhaps the only person out here who even cares what the top corners of a zipper pouch look like. Am I really the only one who thinks they should be square?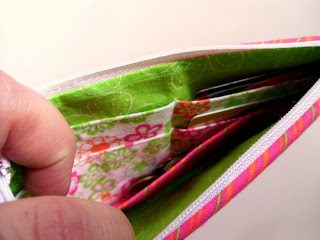 On a lighter note- this is the inside of the pouch/wallet. I am totally loving my new cash
stasher
! All the fabrics were on sale for $2.49 a yard at Joann's- Yippee! I love me some cheap fabric.
Happy weekend!
Amy