The very first item of business to take care of today is the winner of the Birthday Bash! First, I want to again thank all of you for participating. It was seriously the best birthday gift I received! (well, except for the $ 😉 )
There were 267 entries- Amazing!! -But unfortunately there can only be one winner. And she is….
Swensgirl!!
Congratulations, and contact me with your information.
The next order of business is that I am going to take all your advice:

I am going to offer a selection of flowers in my shop. It's amazing how a simple change alters the whole look of the bag!
The final item of business: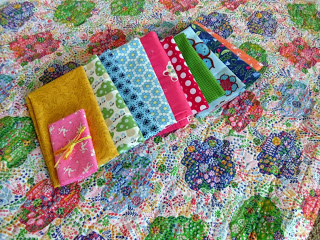 These are going to become our family picnic quilt.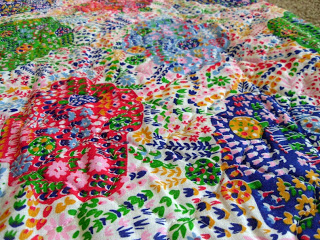 This is the vintage prequilted fabric I scored from my MIL!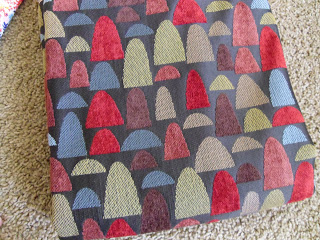 This upholstery fabric was Red Tagged at Joann's- which are 50% off this weekend. Grand total? $3 per YARD!!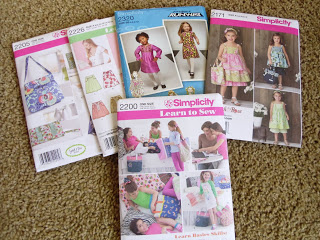 Simplicity patterns are 5 for $5. This is what I will be making this summer. Some of it with my daughter.
My advice for this weekend? Go Shopping! I scored so much fabric and stuff yesterday. The sales are terrific. All the fabric in the quilt shot, except for 2 cuts, were less than $5/yard. Most of them were $2 and $3 per yard. Joann's has their red tag fabric 50% off. I got one cut of cotton for $.50/ yard. A steal!
Now, I need to get sewing. And playing with my family.
Have a wonderful weekend, honoring those who have sacrificed so much for our freedom.
Thank you!!!!
xoxo,
Amy