I was pretty excited for this month's theme for Point of View. It's not very often that I get a jump start on getting gifts crossed off my list. But I think it backfired on me because looking at the awesome projects on the collage, I'm thinking that now I have to make many more gifts. 🙂
Are you interested in finding out more about these projects? Click on the links below to find more details:
Michelle's adorable doughnut snowman at A Little Tipsy
Leanne from Organize and Decorate everything has a great idea for personalizing napkins.
Me- scroll down
Gwen has a tutorial for these adorable fleece hats at Gwenny Penny
Debra from Housewife Eclectic– one of our Guest posters for the month (please head over and give her some love)- has a gift with a secret- go check out what it is.
Caitlin from Cait Create (another guest that we are so excited to have- please say hi to her) Has an inexpensive but lovely gift that would be great to keep on hand for those unexpected moments when you need something to give.
Jonie from Just Between Friends is back from having a new baby and we are so glad to have her! Angry birds are a big hit at our house, I think this one is going on my to make list for sure. 🙂
Now- on to the full disclosure of my project:
I am all about cute handmade gifts, but even more about gifts that have a catchy saying to go with them. For instance one of my favorite neighbor gifts I have ever received is a can of chili and a 2-liter of root beer with a tag that said "Have a Rootin' Tootin' Christmas!" I still laugh about it. 🙂 So when I saw these cute dishtowels (made even cuter with some fabric scraps) at IKEA for $.49 I knew I would love to use them as gifts for my friends, but that it needed a cute card or saying to go with it to complete the effect. So I came up with this:
In case it's hard to read it says: "A good friend sees you through the messes in life. A better friend stays and helps you clean up! Thank you for being the best kind of friend" It would be cute to use this quote with some great cleaning supplies, hand knit or crocheted dishcloths or anything else along those lines.
For a quick and dirty tutorial on how I embellished the towels:
I used Heat n Bond lite (the sewable kind) because I know they are going to get a lot of use at my house so I wanted to sew them down. To make this a no sew project just use the regular Heat n Bond that doesn't require sewing- it can still be washed but you won't want to use it as heavily.
Trace your shape on the wrong side of the heat n bond (the paper side), if your shape is directional, you will want to trace the reverse image. Iron the heat n bond to the wrong side of your fabric (follow manufacturers instructions). Cut out shape and arrange on fabric, remove paper backing and iron down. If you are using heat n bond lite you will want to stitch down the fabric. I used a decorative blanket stitch on mine.
Package it up and you have a cute, custom and inexpensive gift to give friends, neighbors, sisters- everyone! 🙂 You don't have to make these seasonal, you could choose fabrics that match the recipient's decor, monogram them or just keep them simple- the possibilities are endless.
Now it's your turn. What gifts have you come up with? Remember they can be new or old, your own ideas or someone else's you've implemented yourself. Just come party with us and let your Point of View be heard. You can join the fun at Leann's blog here.
We will be taking December off from Point of View and resuming in January so watch for announcements about upcoming themes and dates, and as always, we love having guests participate with us, so if you'd like to join in the fun leave a comment or e-mail any of the POV blogs and let us know, we'll get you on our list. 🙂
Have a great Friday!
xoxo,
Amy
p.s. Am I the only one slightly panicked that next week is Thanksgiving? I have SO much to do! 🙂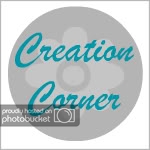 http://i745.photobucket.com/albums/xx93/SaSites/freeforallfriday1.jpg" />