I have to say- as much as I love Pinterest- this link party has been so much fun and I have been even more inspired to look at my boards and create the great ideas you can find on Pinterest.
These candy coated pretzels are right up my alley. My kids love chocolate pretzels and these are WAY easier than melting and dipping them. You can find the link to this great idea here at The Messy Roost.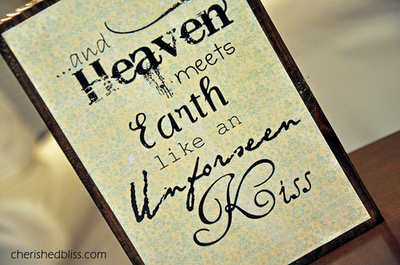 And the other project I really wanted to feature is this lovely scripture block by Cherished Bliss. I really like that the block is just a simple scrap of a 2X6 board and it makes it much more accessible, especially for those of us who don't YET have a Silhouette. 🙂 You can find the link for this gorgeous block here.
So keep on creating- and inspiring. I can't wait to see what everyone comes up next month- remember that the theme for April is going to be End of School/ Teacher Appreciation.
Have a great week.
xoxo,
Amy