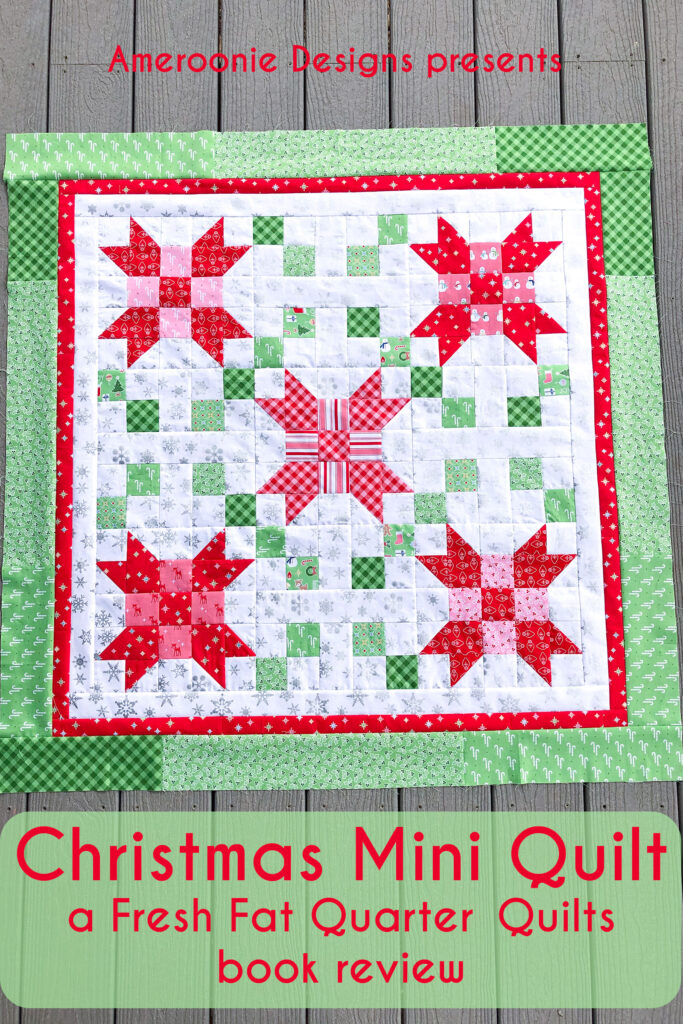 Can I admit something to you? I am not a perfect quilter. I love sewing, and I love quilts, but making full sized quilts is just not something I have done much of. So, when I was asked to do a quilting book review of Fresh Fat Quarter Quilts, I was a little nervous that I wouldn't have enough experience to do Andy's book justice. I shouldn't have worried. The patterns are written so well with diagrams and instructions that even a beginner can find success in these quilts. I was provided with a copy of the book so I could create a quilt from the book, the opinions are my own.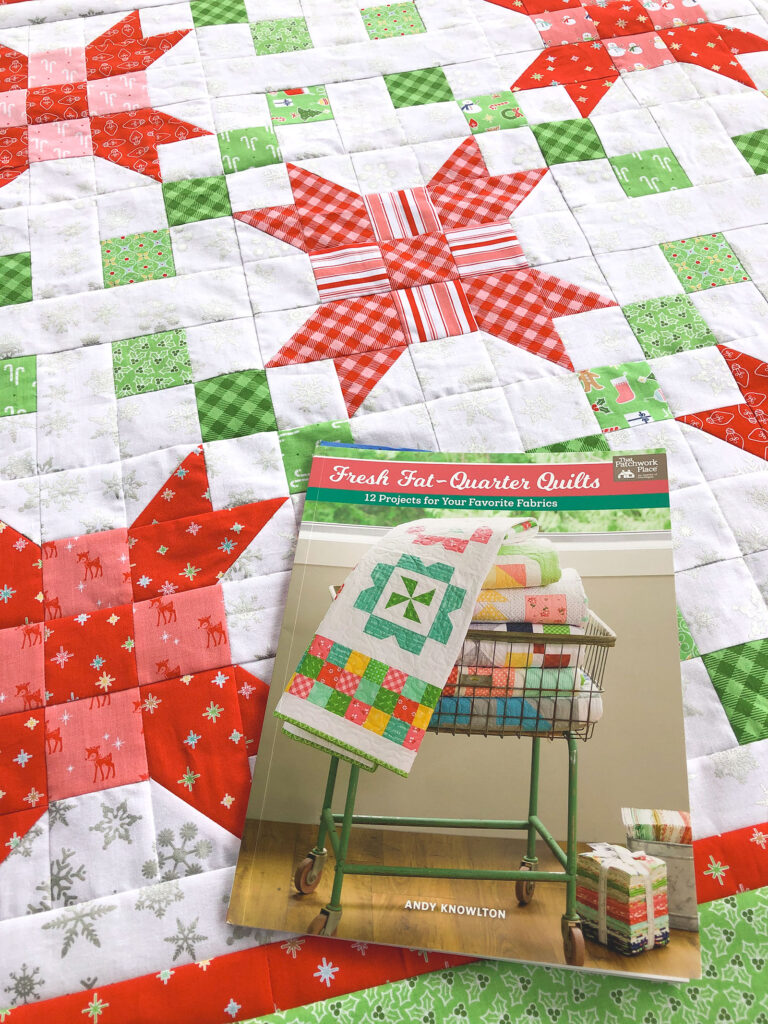 Mini Christmas Quilt for Quilting Book Review: Fresh Fat-Quarter quilts
Originally, I intended to make another quilt from the book, but I kept coming back to this Penelope quilt. I just couldn't stop thinking about how it would look in Christmas colors and so I set aside the fabric I had originally pulled and grabbed my stack of Lori Holt's Cozy Christmas. It was perfect for this project with reds and pinks and the yummiest green. I used a sparkle Snowflake basic from Riley Blake designs in silver for the background and I just love the little shimmer it adds to the quilt!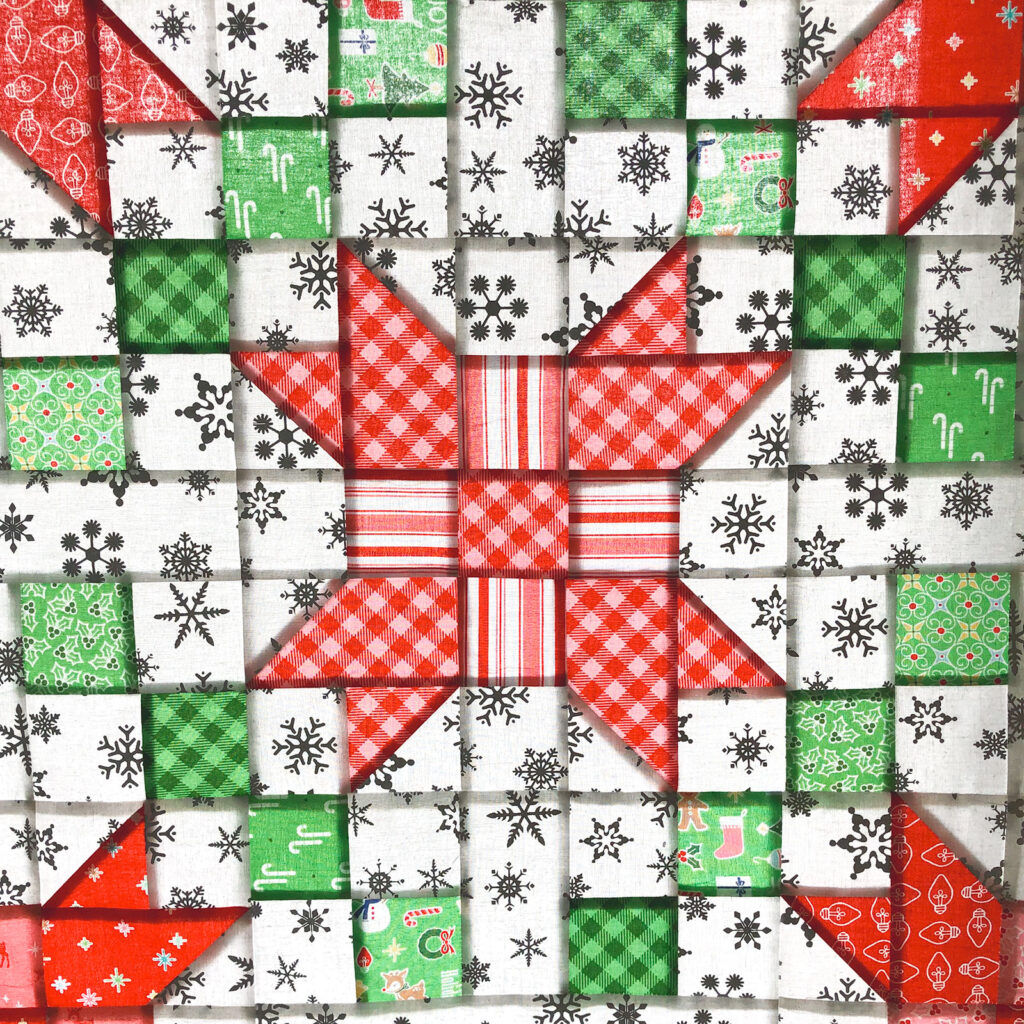 I love how the green around the sister's choice block looks like a wreath! And since I haven't had time to quilt it yet, I took advantage and snapped this stained glass shot. I just love quilts in windows!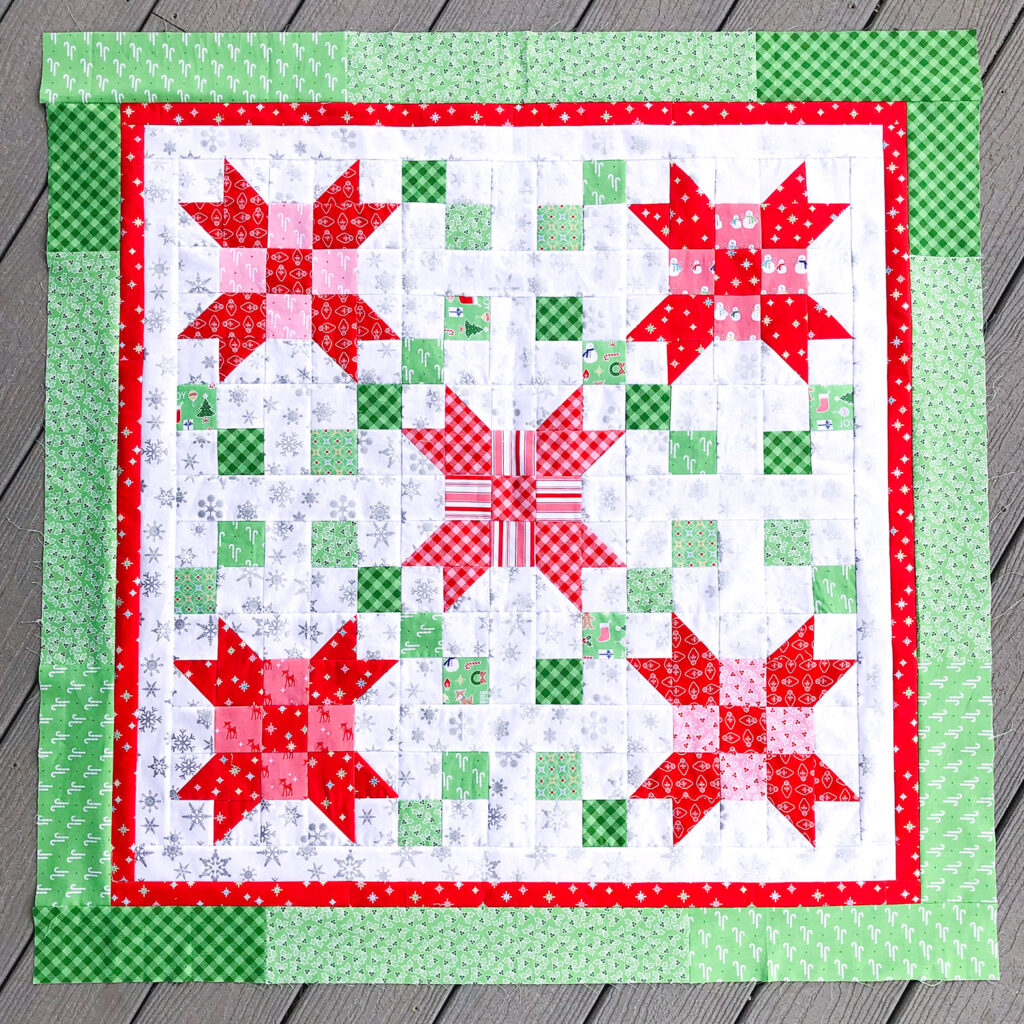 I can't wait to get this quilted and bound. It's going to look so fun on the wall by our tree! It's a large mini quilt finishing at about 43″ square, so it would be amazing as a baby quilt, or as a table topper for your dining room table or a large coffee table. It would also be so cute as a tree skirt!
Andy's book is full of fun quilts and I just loved being part of the blog tour!
If you are looking for more Christmas themed projects, I have a fun Joyful Snowflake table runner you might like sewing up! And these Jelly Roll Quilted Christmas Stockings are so much fun!