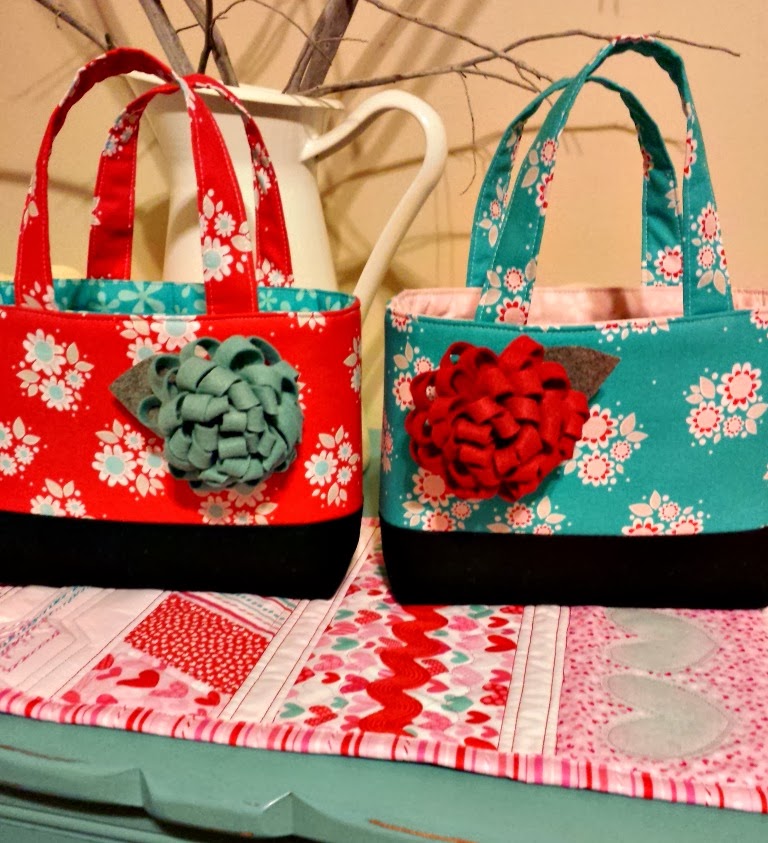 I've been working on orders and trying to figure out how to work with a very active toddler in tow. Some days are more successful than others. I was asked to make these totes for a darling set of twins. This fabric from The Quilted Fish is called Twice As Nice and I just love it. The turquoise is so rich. I'm working on a table runner out of it. Hopefully I'll have it done before Valentines Day.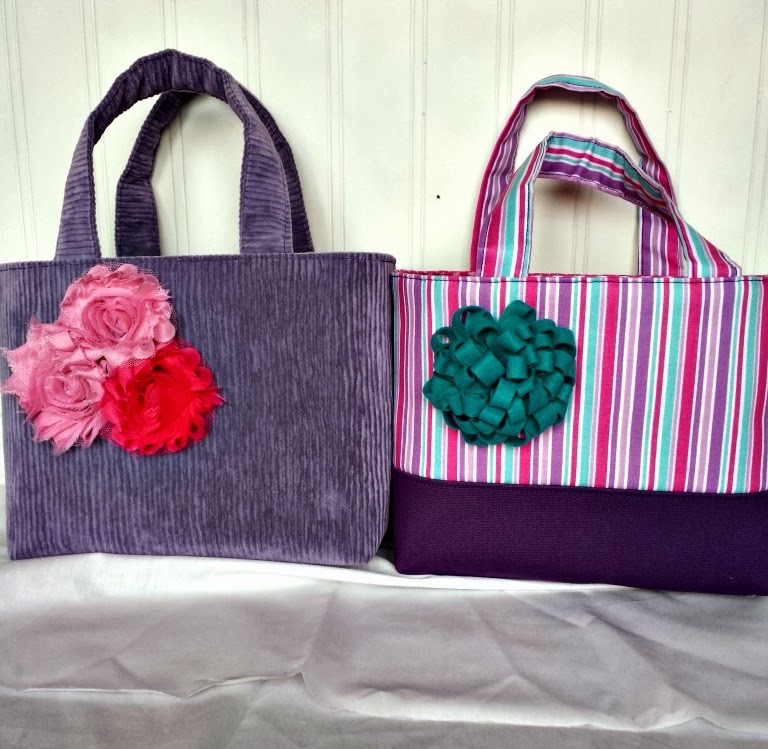 I was asked to make a Pink and Purple tote for another darling girl in my neighborhood. Whenever I am asked something like that, I try to give them options. So, I made two purple and pink totes.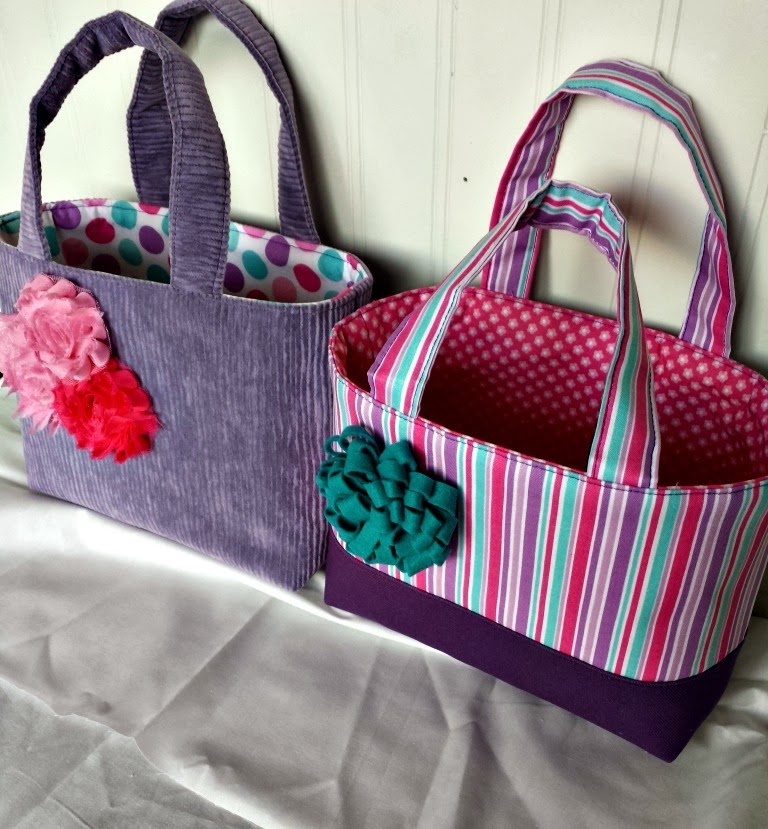 This shot shows the insides of the totes. The polka dot and striped fabric are from Doodlebug's new line Lovey Dovey. The purple velvet is an old piece I got from my Mother-in-law. It is amazingly soft and I love working with it. Luckily it was a HUGE piece. 🙂
I'm trying desperately to get some inventory built up so I can finally open up my online shop. I'll keep you posted as things progress. It might be a while.
XOXO,
Amy