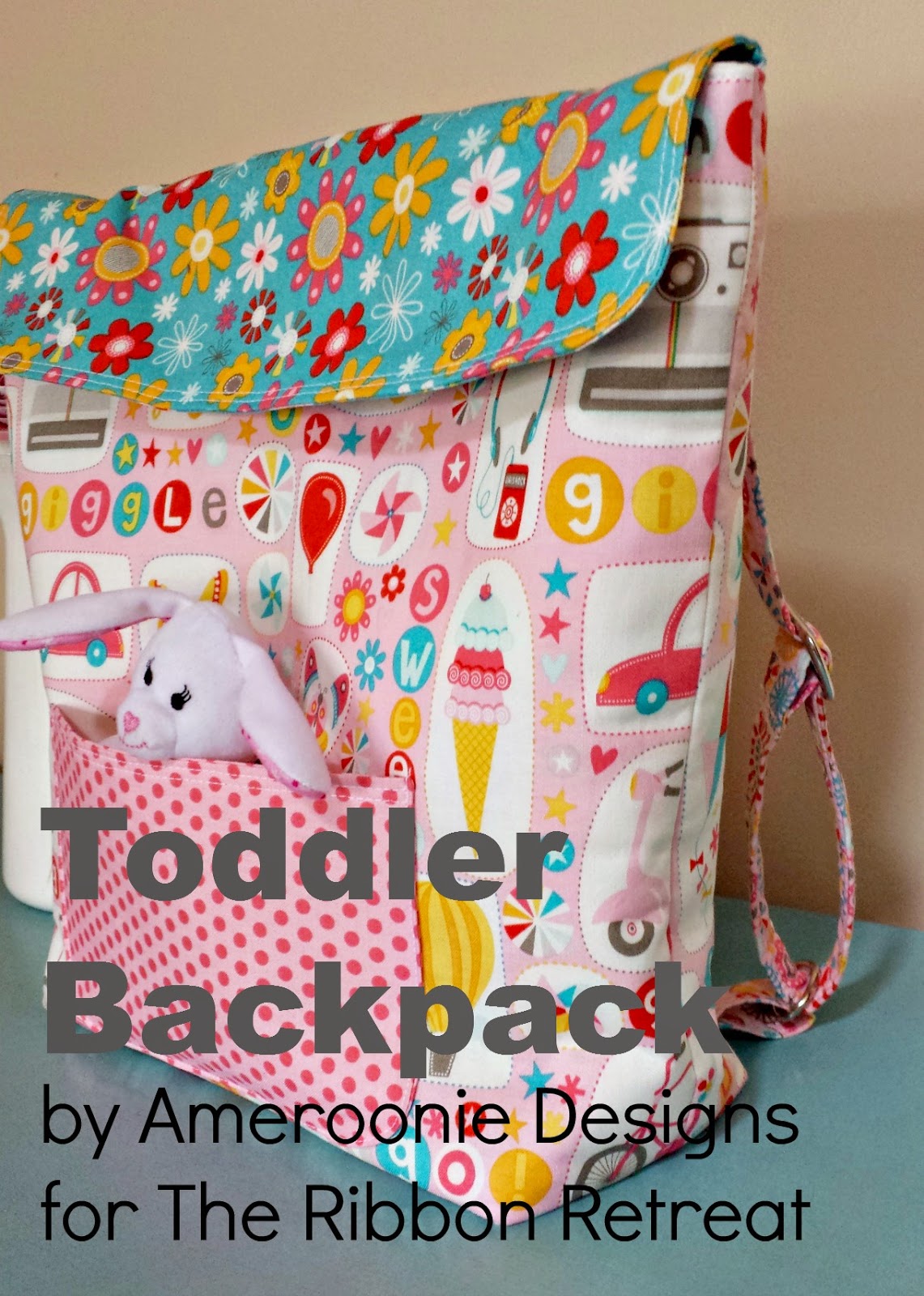 This post was updated 2/21/22. To provide a better experience and outcome, and to more accurately reflect my pattern writing, the free version of this Backpack pattern is no longer available. The full pattern, with diagrams, pattern pieces and complete instructions is available in my Etsy shop
*Pattern updated 3/14/2018. You can go to this blog post to see more pictures of the updated version of the backpack.
DIY Toddler Backpack 
There are lots of places to go and things to do in the summertime.  Now, your toddler can be prepared for anything with this darling DIY toddler backpack.  Sleepovers at grandma's or just a place to carry their favorite treasures as you explore.  And the best part is, now you don't have to carry it for them.
The fabric and hardware for this DIY toddler backpack project was provided by The Ribbon Retreat.
You will need 1/2 yard of exterior and 1/2 yard interior fabric.  If you want to add in more fabrics, as I did, you will need various scraps or fat quarters.  For this project I used Girl Crazy by Dani for Riley Blake. 
You will also need fusible fleece, medium weight interfacing, one magnetic snap, 2 rings and 2 slides and one lobster clasp.
This pattern is now available in my Etsy shop: Child Sized Backpack pattern