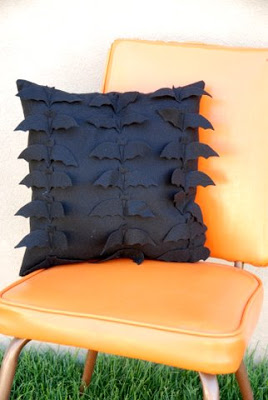 So, I think I totally spaced a boutique update last week. That's probably because there wasn't much to show. The first week of school really threw me and all the kids were falling apart- not much time to create things.
This week is go time. I have one week from tomorrow to be ready- so we'll see how much actually gets accomplished in that time frame.
Today, I made three bat pillows. I had two of the fronts ready and just needed to put the backs on, and the other I started and finished in the course of the day.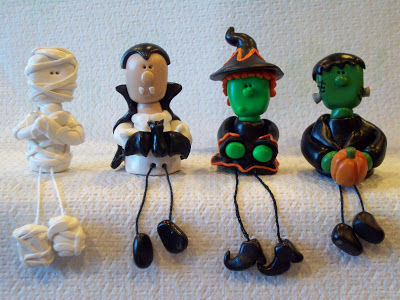 I finished four mummies and four Frankensteins last week. Then, when putting the clear coat on the "Frankies" there was some issue and two of them are marred. I'm not sure if I can salvage them or not. 🙁 Luckily I have enough clay to make more if I have to.
So, the goal for the coming week? I'd love to have 4 more totes, 3 more pillows, 4 complete sets of Halloween figurines (and blocks), 4 complete sets of Thanksgiving figurines and blocks, 4 EEK! banners and as many spiders as I can crank out. As well as 4 felt Happy Birthday Banners.
My mother in law is going to take my youngest 2 for the next three days while the big kids are in school. Hopefully I'll be able to focus and really start cranking stuff out.
Wish me luck.
XOXO,
Amy
p.s. before you start to feel too sorry for me, I'm taking tonight off for a girls' night out. Just a 'refresher' before the grind begins. 😉