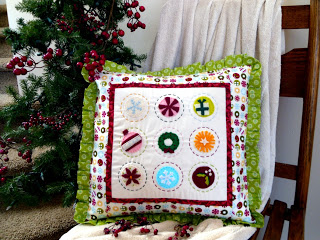 It's that time of year again. The Holidays.
With a capital H.
Are you ready? Are you set?
All done shopping?
Meals planned and shopped for?
Decorations carefully placed?
You are?
Rats.
I was hoping I wasn't the only one who is woefully behind.
Actually, it's not really the fact that I have only purchased one gift so far. It's more the fact that I am struggling with the why. Why do we put ourselves through this? What message are we trying to share?
Surely, the babe who was content in a manger wouldn't expect elaborate decorations, extravagant gifts, and elegant meals in order to celebrate Him. Surely there is a bigger picture in all of this that I am missing somehow.
I am searching for that meaning. I'm hoping that it's not that my heart is 2 sizes too small, but that I want it to matter. I want our celebrations to bring us closer. Closer as a family, closer as neighbors, closer as brothers and sisters. Closer to each other and closer to our Savior.
I read in a religious manual created for families 39 years ago, that it might take courage to make changes to our celebration plans in order to allow us to focus on that which is most important. And I agree. I am searching for that courage. Can I make these changes? Do I dare?
We shall see.
Happy Monday.
xoxo,
Amy