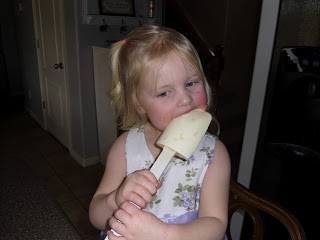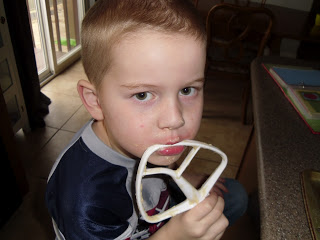 I know it's Tuesday, but this post has been weighing on my mind and I just couldn't seem to get to the computer yesterday (at least when it was working).
I got a phone call from an old friend last Monday. (not that she's old, we've just known each other a long time 😉 ) She was calling to let me know that another friend from our old group had just suffered a terrible tragedy- her 2 year old son was accidentally backed over by her husband and killed. My heart is simply broken for this family. It is the sort of thing nightmares are made of, one this family will never wake from. As my friend was conveying the message she said, "It could have been any of us." That thought has struck home so much for me this past week. My mom made the mistake of reading the comments on the story that was published in a local newspaper's online site. Instead of finding sympathy and compassion there was condemnation and criticism, judgment and anger. All of these thoughts swirling around have led me to this:
My confession:
I am not a perfect mom.
I try, I really do. I worry about my children, and do all in my power to keep them safe and healthy.
But, I am human. I get distracted and tired and sometimes they just get away from me no matter how focused I am.
I walk around my large SUV every time I leave the house, except for the times when I don't. It doesn't happen often, but in those moments of hurry or distraction- but for the grace of God I could be the one suffering regret and pain.
I guess my plea is this: Forgive me my imperfections. Know I am doing my very best, even though I am well aware that there are plenty of times my best is not nearly good enough. Assume I am trying, even when you see me failing, or floundering or completely dropping the ball. Understand that I love my children with every fiber of my being and that I would willingly give my life for theirs if I could, but that sometimes my own sanity has to take priority or they will be left without a sane mother to raise them.
If you look closely, you will see plenty of mistakes to judge or criticize. You will raise your eyebrows at me when one (or all) of my children are acting out in public. You will see hand-me down fashions and worn out shoes. You may even see me feeding my baby formula on occasion. (gasp!)
In a cyber age, where personal contact is fading and anonymity allows for aggression and criticism- understand that behind the story, or the blog, or even the Facebook post there is a real person, with feelings and dreams and hopes and struggles and failings and weaknesses. A person who is very aware of their shortcomings without any help or suggestions from you. Someone who just needs encouragement and understanding and sympathy. Be the one to give it. To lift and support and love.
And even with all my shortcomings- I promise to do the same.
XOXO,
Amy