I don't know that I've ever announced it over here on the blog, but I have been lucky enough to be selected to work with Doodlebug Designs this year on their design team as the fabric specialist. I have been a fan of their products for a long time, and their bright colors and fun designs are all part of the fabric they design for Riley Blake, so it's a dream come true for me to work with them.
Today my second project is up on their blog, and I'd love for you to pop over and say Hi!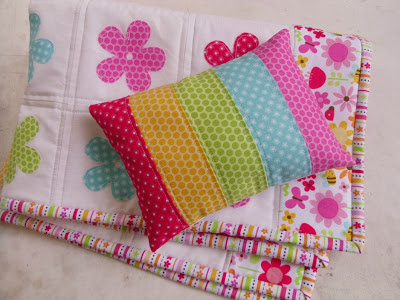 Here's a little sneak peek, but you'll have to click over to see the full project.