Saturday was a no-good-very-bad kind of a day. A lot of arguing, tantrums, crying and grumpiness- oh, and the kids were acting up too. I was feeling un-loved, un-appreciated, and unhappy. I was ready to call it quits on everything- my business, my mothering, the holidays- Bah and Humbug!!
I pouted all day. If no one else was going to be happy, well then, by golly, I wouldn't be happy either.
Sounds like a good plan, right?
After a good cry, a good venting to my sweet friend and a good dose of church I was ready to begin again. After all, it is Christmas. And I am the mom. And if we are going to make memories, get in the Christmas Spirit and enjoy the holidays, well, that's my job.
We were going to take a train ride, but it started raining, and with a 4 month old, we just didn't feel like it was a good idea. So, we opted for a family movie night instead. After deciding on that activity- I would like to say it was magical. But we had to have some arguing first over which movie we were going to watch.
Awesome.
I ended up learning something. The less I leave open for debate, the better. So, I picked the movie and the treat. 🙂 We ended up watching Christmas Oranges which led to more tears and protests. But I held firm. If they wanted treats after the movie, they were going to have to watch this one.
So, here is where the happy part of the story comes in. The movie was wonderful. It was delightful to watch the children and see how involved they got in the story. My 6 year old was indignant about how the little girl was treated, and everyone was happy with the end of the show. Then we went upstairs and made these: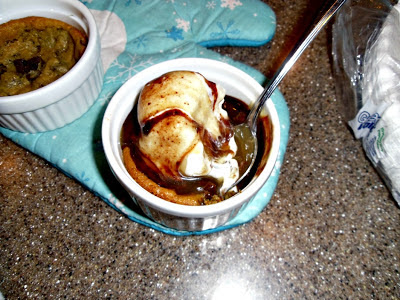 Yum!
My purpose in telling you this story is one of encouragement. Motherhood is frustrating. And this time of year seems to magnify that frustration. You see pictures, movies, commercials and cards- all showing perfectly happy families, enjoying perfect moments, with perfect smiles in perfect settings. Everyone wants that feeling- that moment. And it seems like is should be much easier than it actually is to get there.
The reality is much harder. And messier. And full of a lot more tears. But, it is also much more worth it, and more enjoyable knowing how much effort it required to get there. You have to be determined, and thick skinned, and persistent. It is possible, though.
So, don't give up.
The moments will come and go. So make sure you see them. And enjoy them while they last. Because once you've had your moment, you'll have to clean it all up. 😉
I hope you're all having a wonderful holiday season. I'd love to hear about the special things you do with your family, or the things you try to do, or the things you want to do but it's just not the right time or season.
XOXO,
Amy