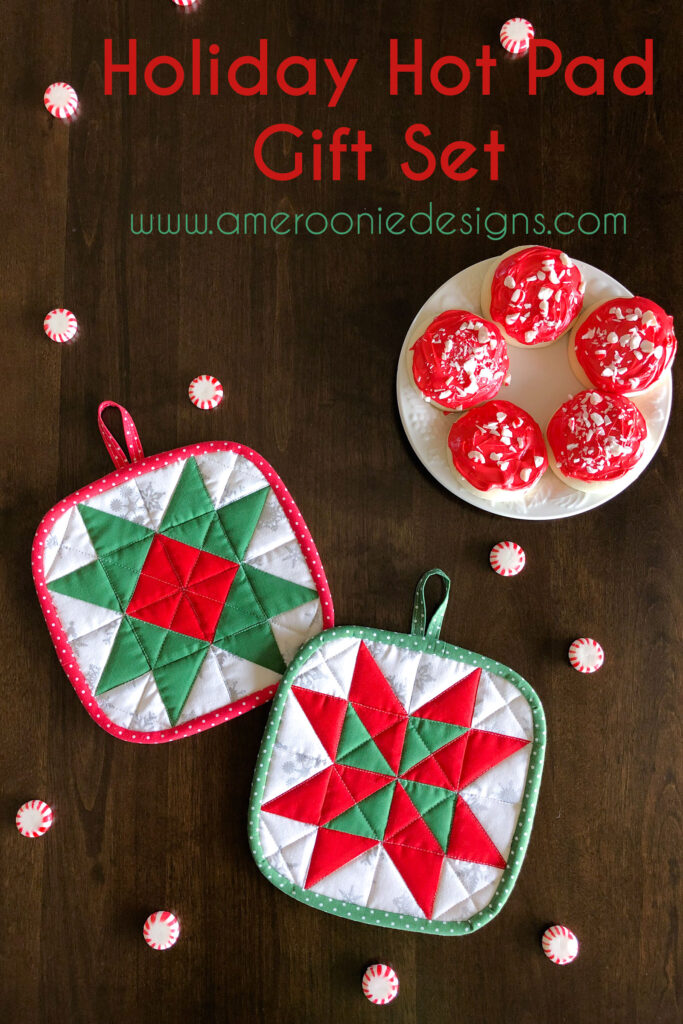 This holiday hot pad gift set makes the perfect hostess gift during the holidays. Or, package it with some baking goodies and make neighbor gifts or gifts for friends. No matter who you are making them for, they are sure to be a hit.
When I was invited to sew with some seasonal basic fabric from Riley Blake Designs I thought immediately of this hot pad and trivet set I designed a couple months ago. I just knew they would look amazing in holiday fabrics and I am just thrilled with how they turned out. The fabric was provide by Riley Blake Designs, but the project and opinions are all mine.
Fabric Requirements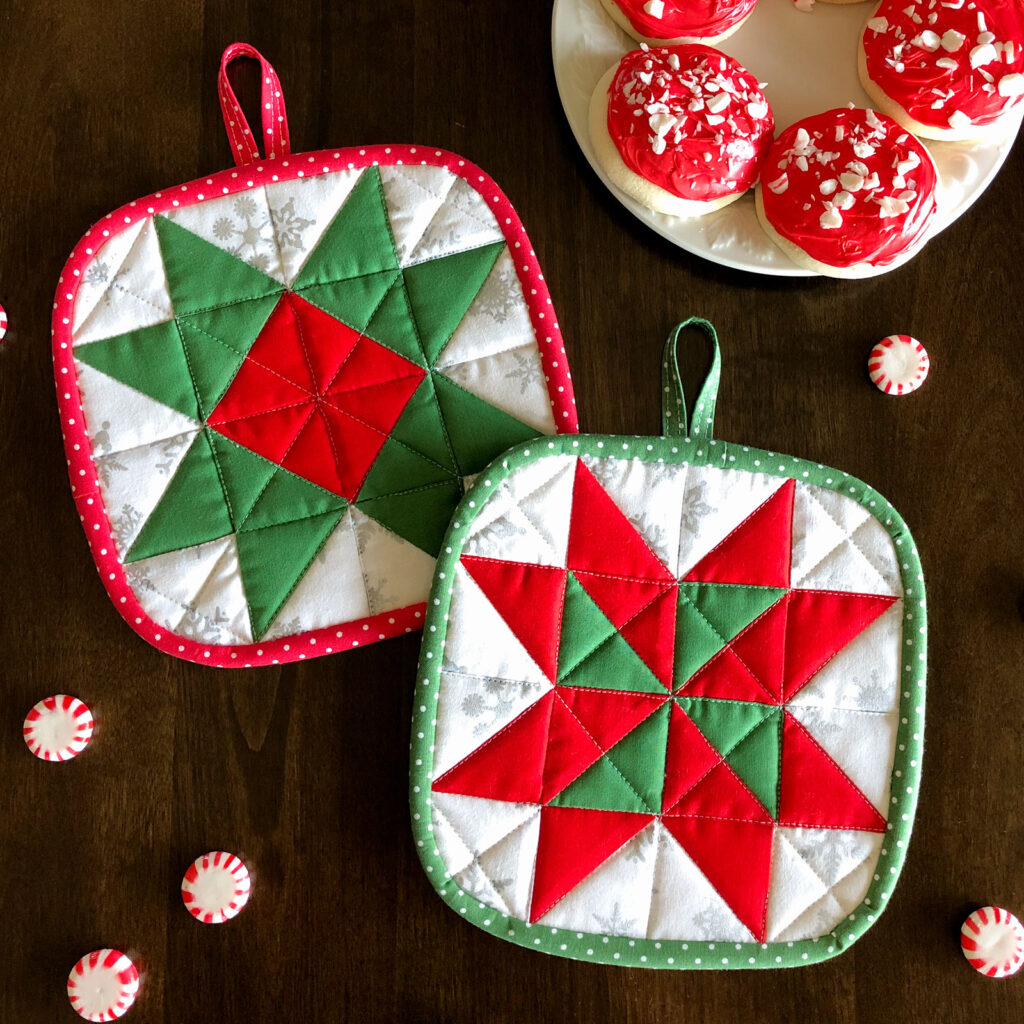 For this holiday hot pad gift set I used a snowflake print in a silver sparkle, it adds such a fun element to the design. You will need 2- 6″ squares for each hot pad set. Choosing the confetti cotton solid colors to use is probably the hardest part. There are so many delightful colors. I ended up using Tomato and Treetop, it requires 3- 6″ squares of each. Finally, you will need fabric for the back of the hot pads, as well as binding. I used the snowflake fabric on the back and a swiss dot for the binding. *Note: I recommend cutting the binding on the bias to make it easier to go around the rounded corners, so a larger cut of fabric for the binding is recommended- 1/2 yard will make for less piecing of the binding.
You can find the rest of the directions for sewing the hot pads in my original tutorial post. You can even add the trivet to your set if you like.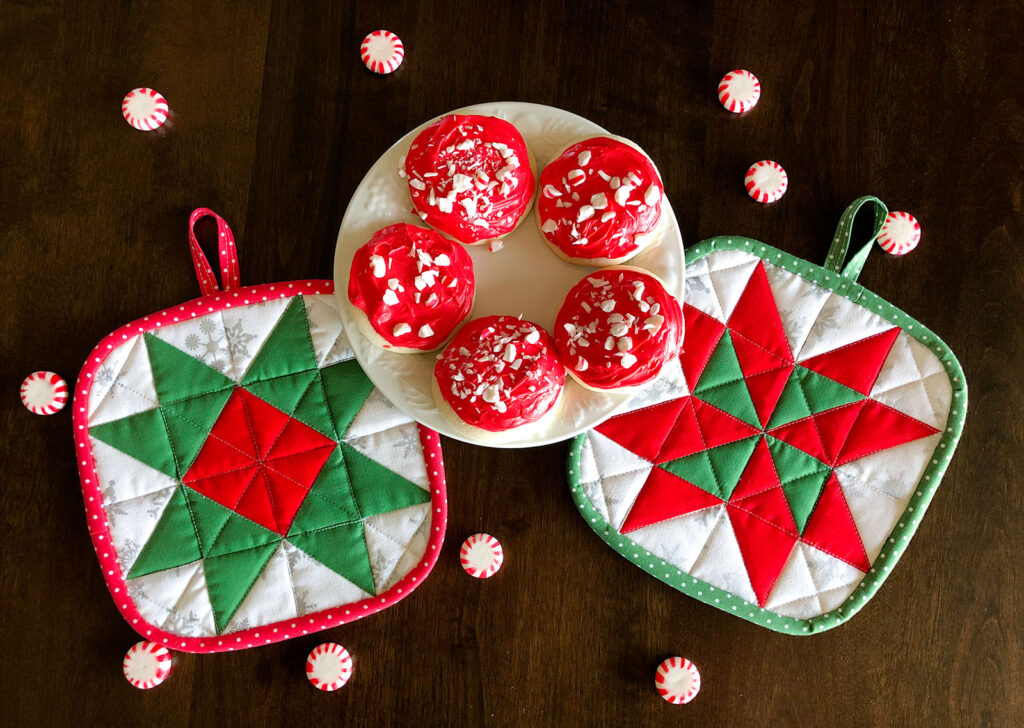 These hot pads come together so quickly, and it's pretty simple to make them in batches, making them perfect for gift giving. They are also a fantastic way to practice your piecing and quilting techniques!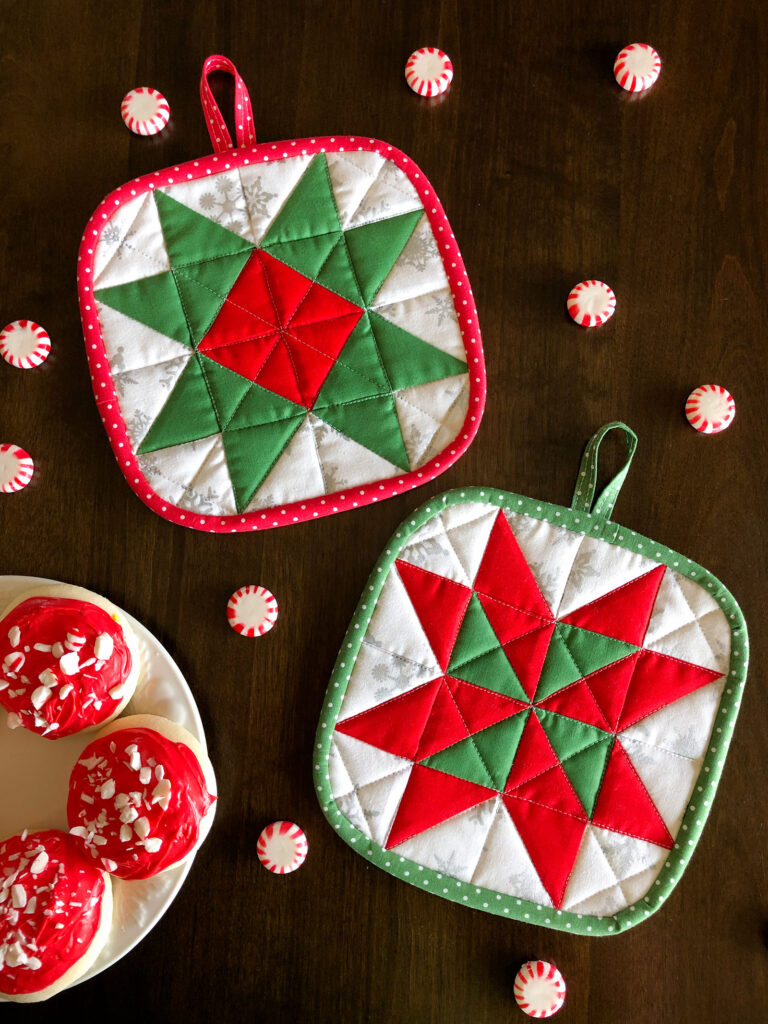 Another small Christmas project you might be interested in is this Embroidered Word Ornament Set available in my Etsy shop: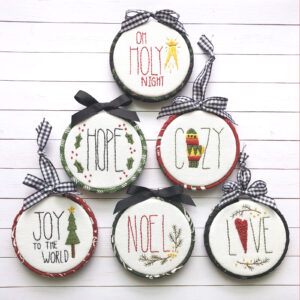 Or this fun Snowflake Table Runner you can find on my blog.
Happy Stitching my friends! xoxo, Amy