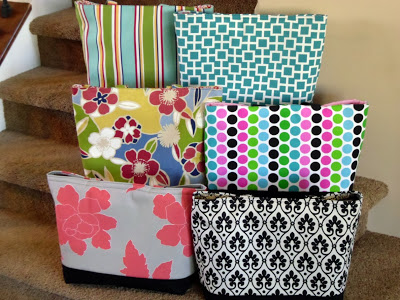 I have a feeling that this month's "Theme"-day Thursdays are going to be a bit off. So, instead of posting sub-par posts and ideas, I'm going to have the theme day for this month be bags. Since I'm up to my eyeballs making them. Oodles of them. I'm trying to create inventory for the upcoming opening of my shop and between that, end of year stuff with kids, attempting to keep things rolling here at the blog and well, life- there's not much time for anything else. Each week I'll give you and update on where I'm at, and what I've been making. A progress report of sorts. Hopefully it will serve as one more place to be accountable to keep on making things even when I'm tired of making things. 🙂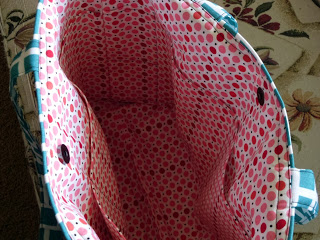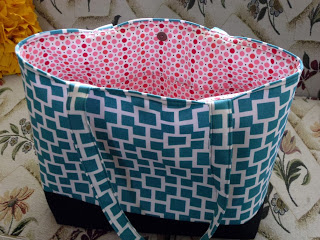 One of the things I'm most excited about with these new bags is the lining! I've decided to step outside of my normal "safe" solids and find some fun complimentary prints. I'm loving this one- it's from the new Denise Schmidt line at Joann.
These bags still need their finishing touch- gigantic flowers- before they're totally finished, but 6 bags in one week was a pretty big load for me. I'm happy so far. I'd love any input on which ones are your favorites.
Stay tuned for more exciting shop news in the next couple of weeks.
Have a great Thursday- It's almost FRIDAY!!
xoxo,
Amy
Linking up to Whipperberry's Friday Flair Link Party! Linking up to Todays Creative Blog Get you Craft On!