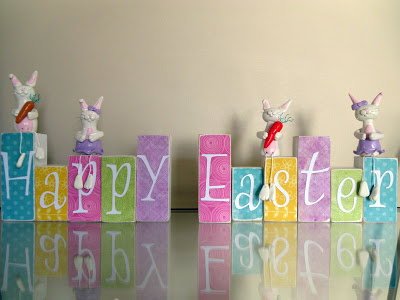 This week has knocked me for a loop. I have a cold, which is much more than a cold. It's an energy zapping, enthusiasm sucking, motivation destroying monster which has invaded my body leaving me with nothing but the desire to get back in bed and sleep. Which, I don't have time for. 🙂 What I need to be doing is making more of these. My new Easter block sets with bunnies. The set only includes two bunnies, but I have two different versions of the bunnies and I'd like your opinion.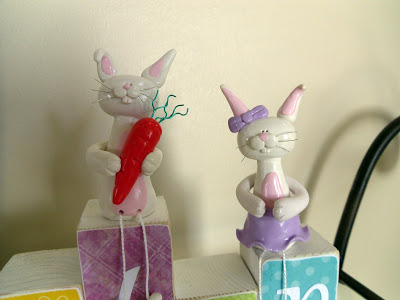 This bunny set is more cartoon-ish. Skinnier neck, rounder head.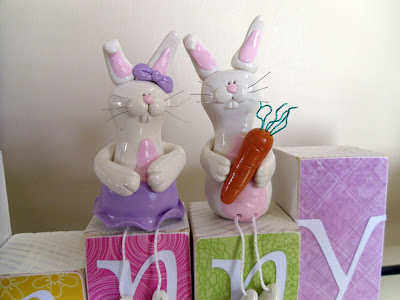 This bunny set is sillier looking. Quirky and charming.
So, for our final spring theme Thursday, the question is, quirky or cartoon?
Now, I'm going back to bed.
Amy