I'll admit that this week has been insane. Birthday celebrations, graduations (preschool and kindergarten), cub scouts, lots of driving from here to there.
But, there's also been a lot of fun- seeing friends for the first time in years, lots of fabric buying and late night laughs with friends.
It means that I didn't get to today's project until, well, today. But, instead of giving up on it, I went ahead and pushed through. And, I'm so happy I did.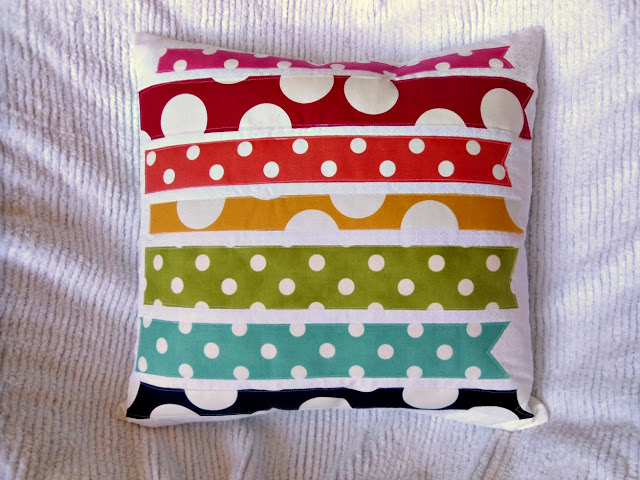 I had an idea of what I wanted this pillow to be, but I wasn't sure how I would get it to come together. Then,
I went shopping at my local quilt shop and saw these fun polka dot fabrics and they were just what I was looking for.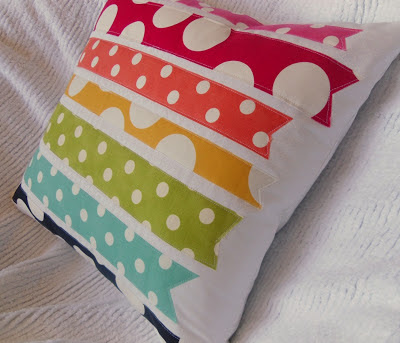 I used wonder under to fuse the "ribbons" to the front fabric, then added a layer of batting and muslin and quilted around them. I love the extra bit of dimension the loft of batting creates.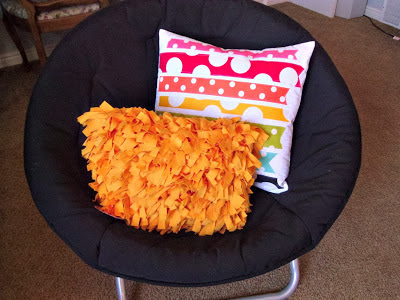 I'm working on more pillows for our sofa, to add a punch of color to our family room, but for now, I think it looks perfect paired with this yellow shag pillow.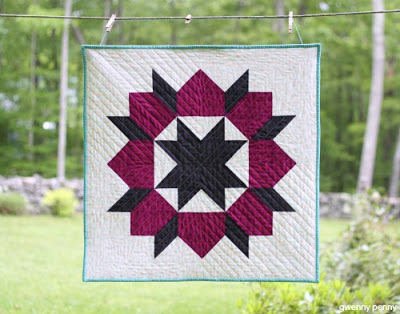 And now I have to just comment on Gwen's project. When I opened the picture I was floored. It's gorgeous, don't you think? I LOVE the quilting she used on it. I am always amazed at how rows of stitching can change the whole feel of a project and these straight lines on the angle are just what this quilt needs. To see more details, head over to her blog.
xoxo,
Amy
linked up to What We Wore, Read, Created at Raegun Ramblings