This is my bed. Pretty boring. Well, except for the two year old in the middle- she is anything BUT boring.
There are a million pillows, but none that stand out or add interest. The small blue pillows are too small for the bed, old and dirty. Blech.
I do still love the coverlet, and the blue throw is so soft and lovely, it's one of my favorite parts of the whole room. But the rest, well let's just say this sadly neglected space has finally hit my list because I'm so annoyed with how bland, boring and NOT ME it is.
When I attended the IKEA catalog launch party sponsored by SNAP I received a $25 gift card. I knew immediately what I was going to use it on. Pillows for my bedroom. When I attended a sewing class at SNAP we were provided pillow forms supplied by IKEA. They were down, full and lovely. I had no idea that such great quality forms were available at IKEA, I had only ever bought the very cheapest forms I could find, and they were fiber, got lumpy and broke down quickly. I was concerned that the forms at IKEA would be expensive, but I was super happy to find that the large 26″ ones were only $10. (the name of the forms I bought is Fjadrar)
So, I bought 3 forms and went home to start sewing. I had purchased some fabric 2 years ago to make curtains in the basement, but the decor down there took a turn in a different direction and the fabric would no longer work for the space. But, luckily, it works perfectly in my bedroom.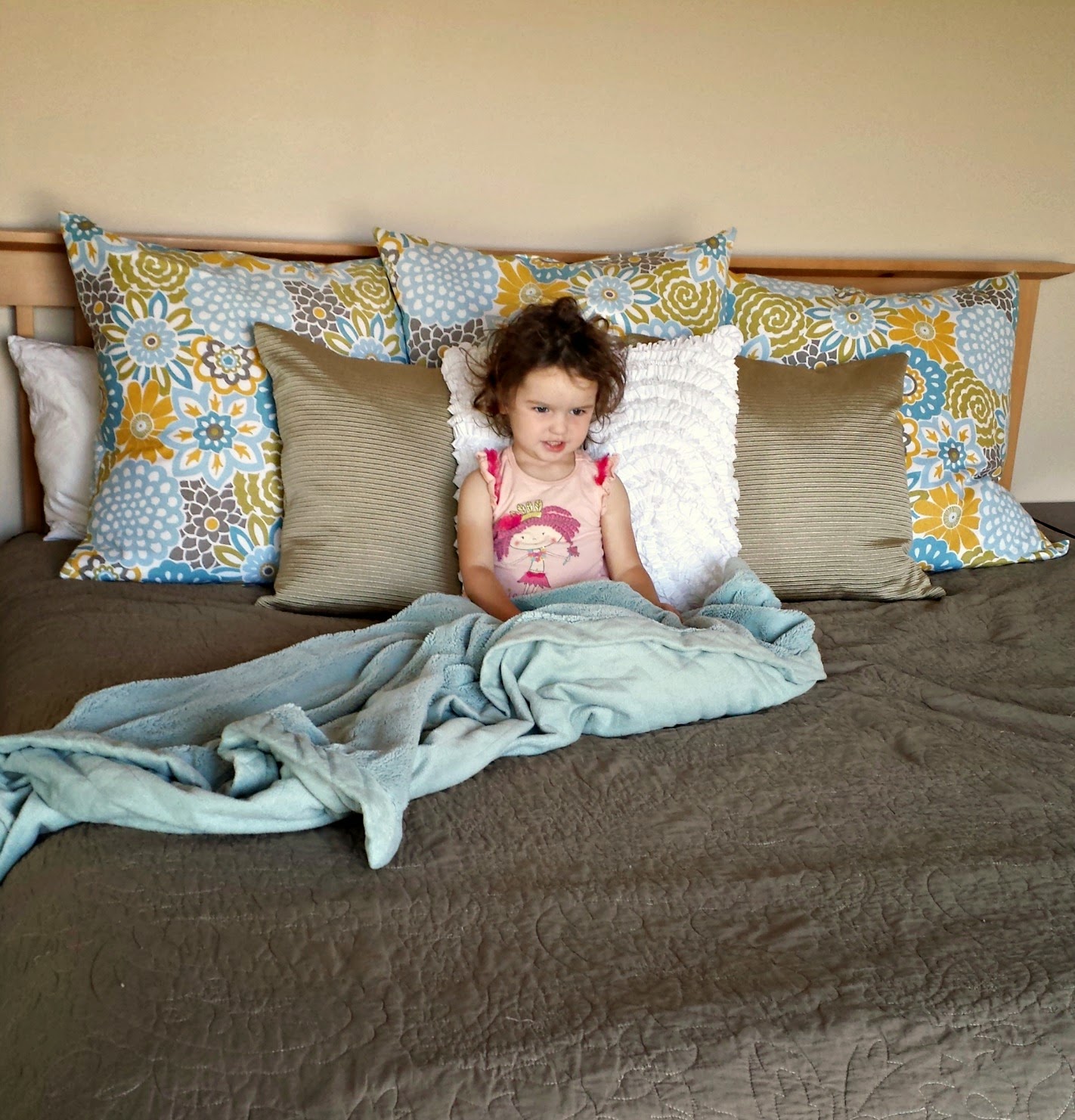 Again, the model makes everything look better. 🙂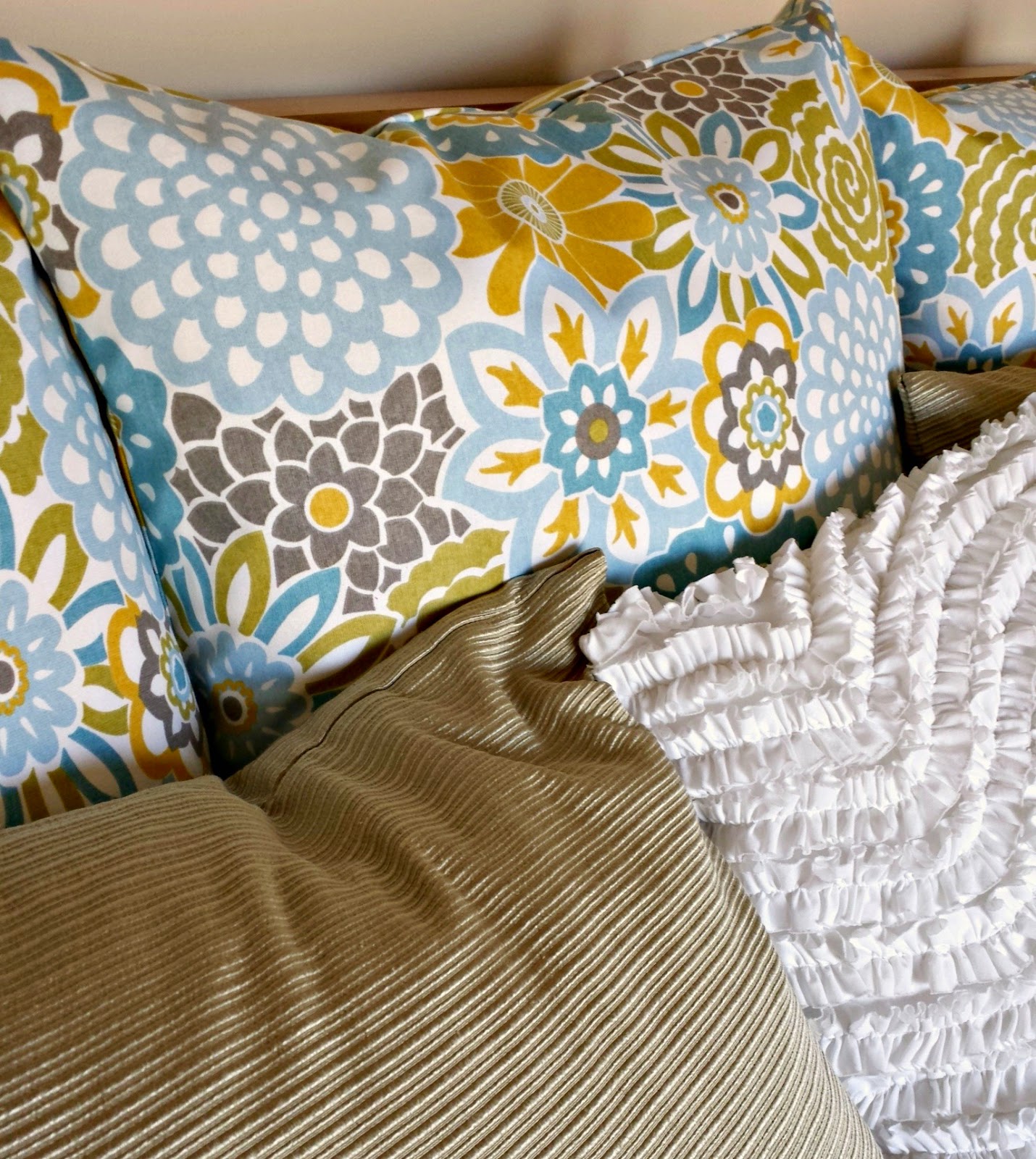 I love how much impact these pillows add. I think I'll turn the brown pillows (bought on clearance at TJ Maxx) into yellow pillows for even more color. Eventually, we will paint the walls, change the bed and update the decor. But until then, I'm going to enjoy a bit more color, and great new pillows for lounging in bed in the evening.
Which begs the question- t.v. in the bedroom or no? My husband really wants one, but I really don't.
Happy sleeping,
xoxo,
Amy
Linked up to Snap Ikea catalog link up.