The fabric for this post was provided by Riley Blake Designs as part of the Unicorn Kingdom project tour. The project and opinions are my own.
Every now and again a fabric line comes around that just speaks my daughters' love language. When I saw Unicorn Kingdom- I knew it would make her entire day to have something sewn from it. Pink, unicorns, hearts, rainbows- what more could a little girl dream of? I decided to sew an adorable backpack for her. Just the right size for a quick trip to grandma's, an afternoon at the park or a visit to the library.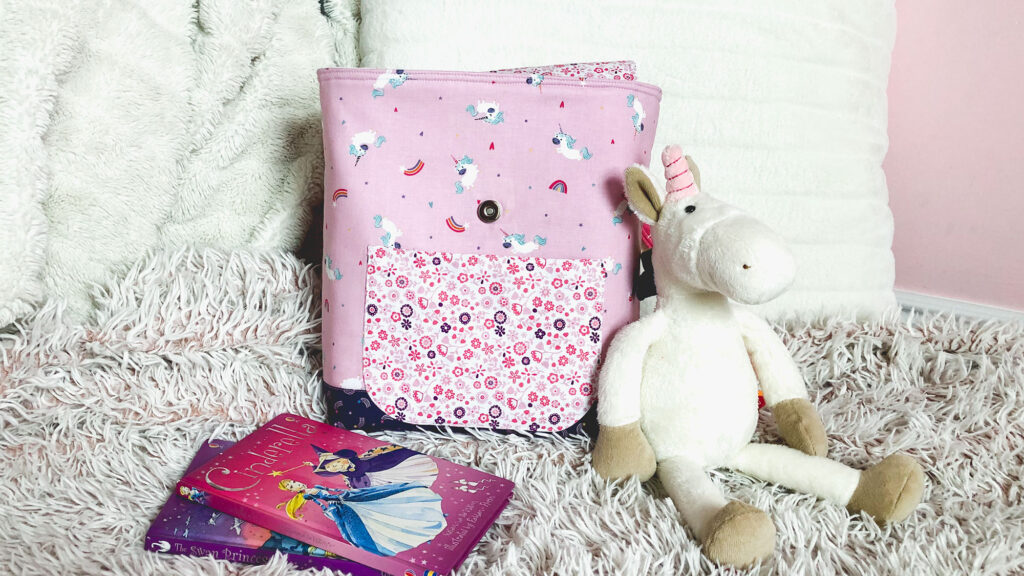 Aren't those unicorns adorable? I used my Child Sized Backpack Pattern and added an accent strip at the bottom.
Unicorn Kingdom Fabric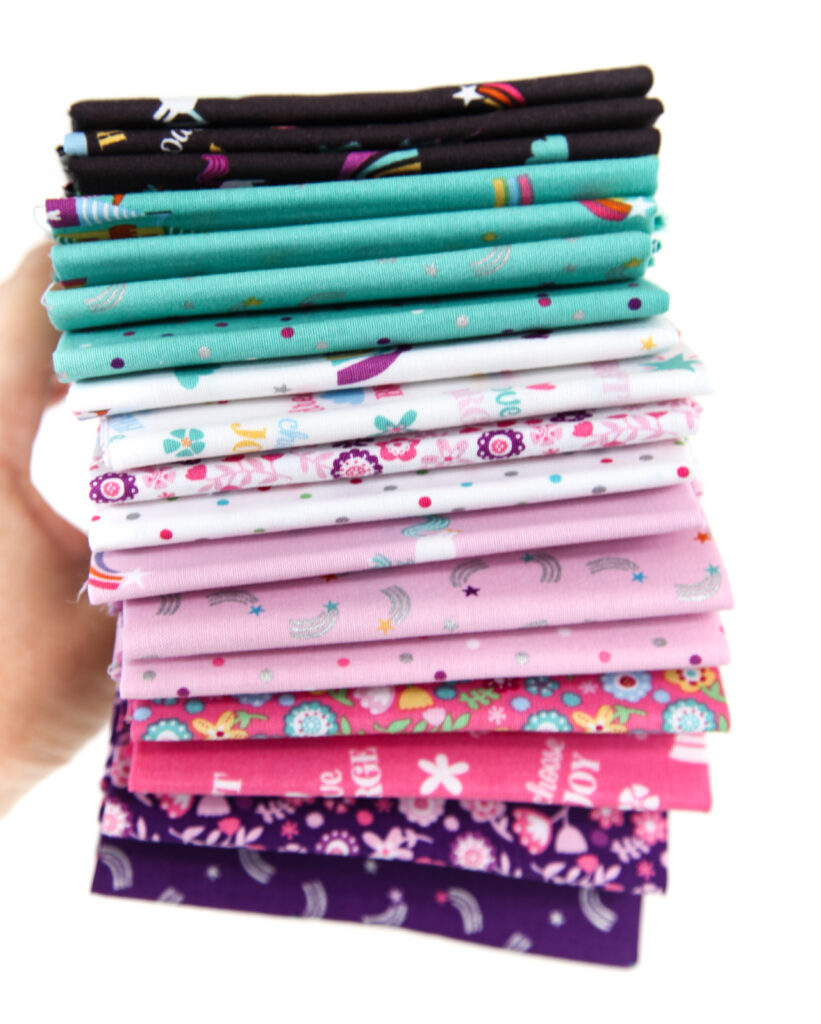 The prints in this line feature some of the amazing doodles of Shaun Wallace. Plus- there is the added feature of silver sparkle in some of the prints, which is so much fun! The colors range from pink to purple with a lovely teal and striking black. It's a great line with lots of contrast.
Sewing an adorable backpack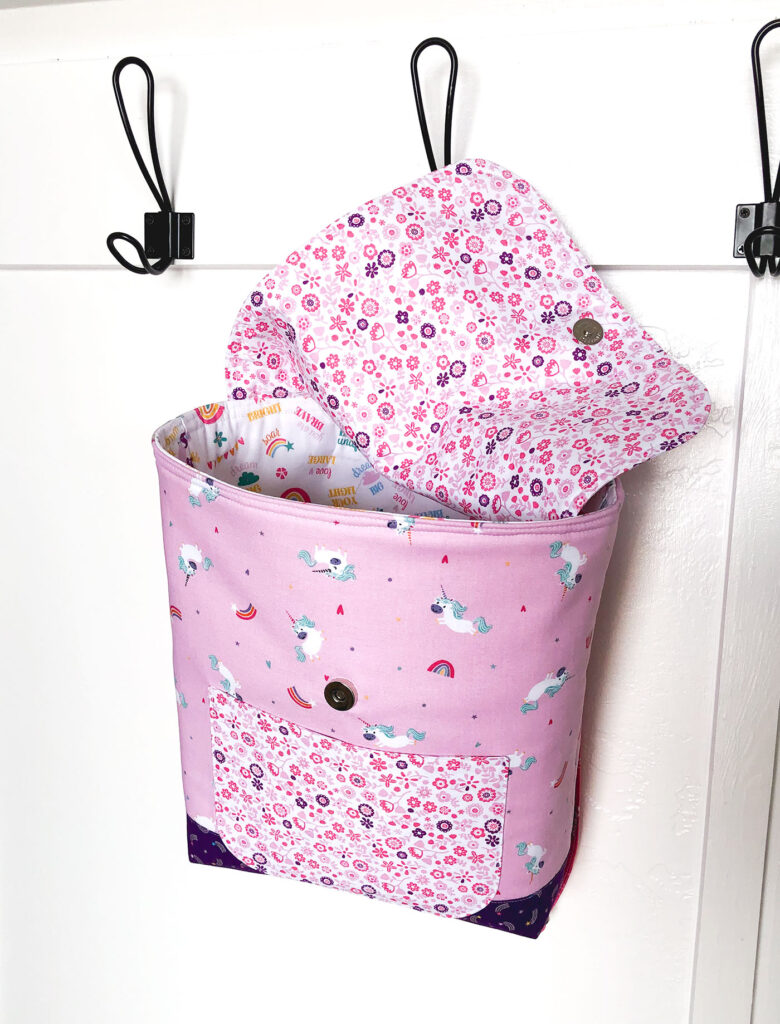 There are lots of great reasons to sew up one of these adorable backpacks:
First, the design is intentionally simple. Perfect for beginners.
Second, it's a great way to show off multiple prints- especially when there are so many fun fabrics to choose from.
Third, it's a quick sew- you can make one in an afternoon. Helpful when you just need a quick win.
Finally, your daughter- or whoever you gift this to will love you forever. Well, I can't promise that, but I think they will really appreciate the new bag. 😉
I did modify the pattern a bit and added an accent strip at the bottom. Mostly because the fabric she chose was so light, I didn't want the dirt to show from setting it on the ground. I will be updating the tutorial soon to add that option.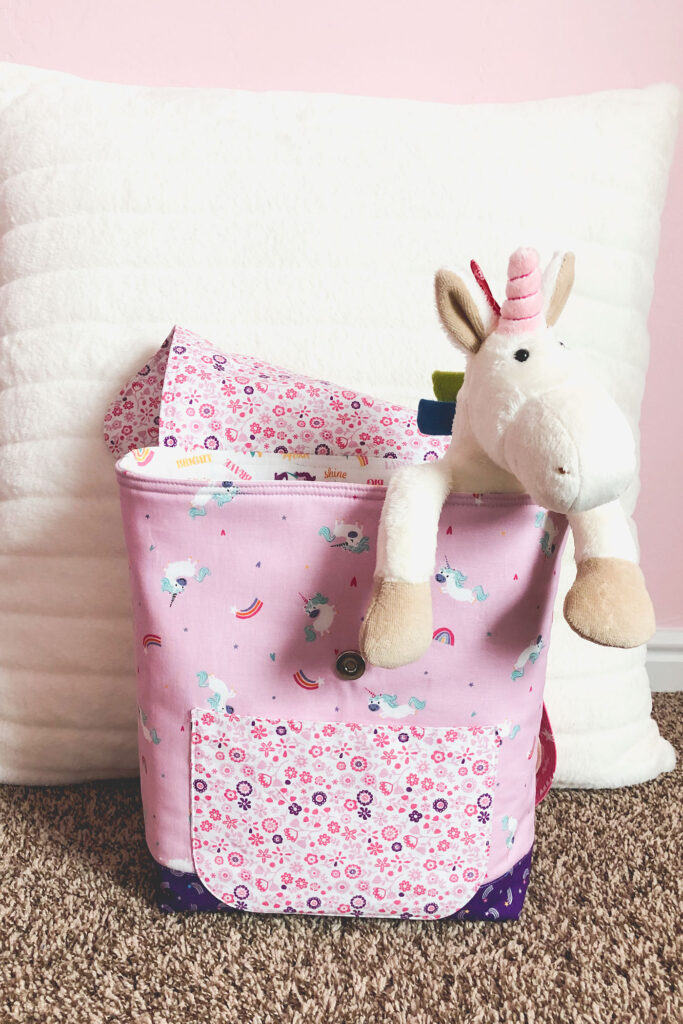 It's such a fun project. I think you will really love taking the time to sew an adorable backpack yourself!
If you want to add a little extra delight to your backpack, consider adding a simple wallet to clip to the lanyard that's found inside the backpack.
If you want to stay in the know about all the things going on both on the blog and in my pattern shop, sign up for my newsletter. There will be extra freebie patterns and discounts and lots of inspiration. Sign up below:
Happy Sewing! Amy