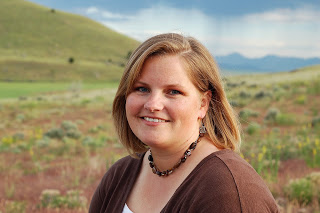 This is me. I am not, at this very moment, quite as serene as I appear in this picture. It's after 9 p.m. and I still have not packed anything for the Creative Estates blogging conference- which I go to …Tomorrow! Yeah, that's me, Miss Procrastinator! I was so busy making bunnies and blocks that I didn't have a chance to make that new bag I mentioned earlier. Until today. So, instead of packing, I have been busy making a tote bag, along with coordinating accessories, like notebook covers, zippered pouches a new wallet (didn't work out quite right. 🙁 and I still am hoping to make a business card holder and small notebook cover as well.
Frantic would be a good word.
But, I didn't want to leave you hanging with no new post until next week. So I am here to announce the new theme for April's Theme-day Thursdays. The theme is "Fresh". There are many ways to interpret that, which is why I chose it. 🙂
The reason the theme applies today- is I am going to do my very best to give myself a fresh start on meeting new people and being outgoing and personable. Not that I'm grouchy, but I tend to hang back in group situations and let others do the talking. Not this weekend. I'm going to put myself out there and finally get rid of some of these issues I've been holding on to since childhood.
So- Here's to fresh Starts- and new attitudes. Creative Estates- Look out!
xoxo,
Amy
p.s. I printed out 100 business cards. They're not fancy or exciting, but I am hoping to give quite a bunch of them away- my accountability on my goal for this weekend will be when I report on exactly how many I came home with! 😉