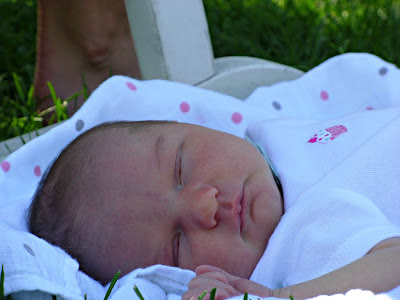 So, I have to apologize for taking so long to announce the winners of my two giveaways from last week. I've been a little bit busy. 😉 I'd like to introduce you to Ellen- our sweet new baby who joined our family this week. We are all thrilled to have her here, and just a wee bit tired from all the adjusting. 🙂 I will probably be pretty slow here on the blog for the next few weeks- this time just goes so quickly I want to soak up every minute of it with her.
And now for the winners- the winner of the Hang Time giveaway is Emilie- #1 commenter- I know, it's hard to believe 🙂 Yay!
And the winner of the Pick your Plum giveaway is #23 Lorene!
Congratulations Ladies- I have already e-mailed both of you.
We'll be in touch soon.
xoxo,
Amy