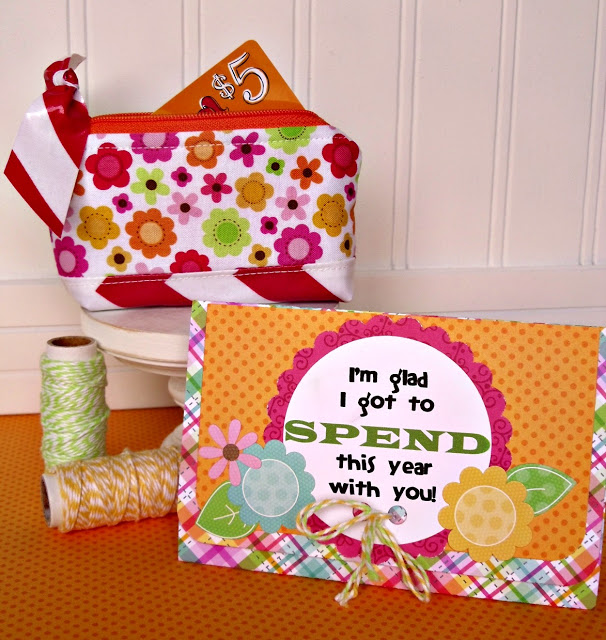 I am sharing the tutorial for how I made this wrap card over on Keeping it simple. It's perfect for my Mini Coin Purse, a candy bar or any small gift. Just measure your item and follow the directions found here.
It's a fun way to add a little extra something to your gifts.
Have a happy Friday!