The fabric for this post was provided by Poppie Cotton the project and opinions are my own. This post also contains affiliate links in which a small commission is paid to me at no additional cost to you.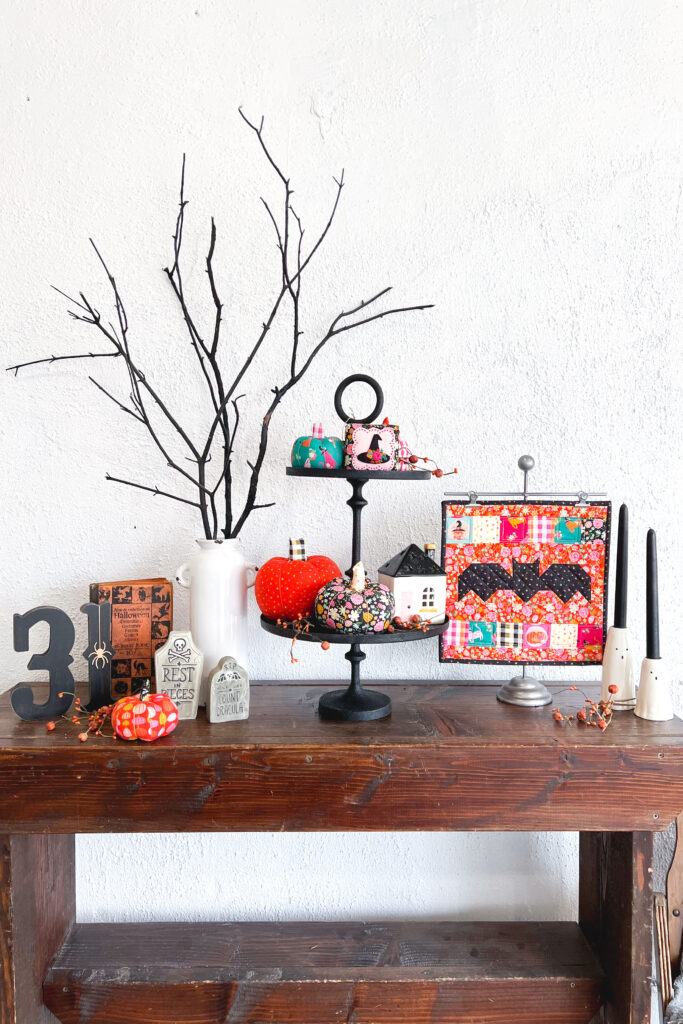 Are you looking for some fun, quick and darling Halloween sewing projects? Then this is the post for you. I recently had the opportunity to sew with some fabric called Kitty Loves Candy by Poppie Cotton and it is absolutely lovely. If you are a fan of PINK in your Halloween decor (I have definitely been converted by this line!!) this is the perfect fabric line.
Batty Mini Quilt
My Batty Mini Quilt is the first Halloween sewing project I wanted to share. It's a super quick finish. Use it in a gallery wall, hang from a mini holder or display on a stand. The patchwork rows are a great place for some fussy cutting. Because of the points on the bat wings, I do recommend this project for an advanced beginner.
Mini Witch Hat Pillow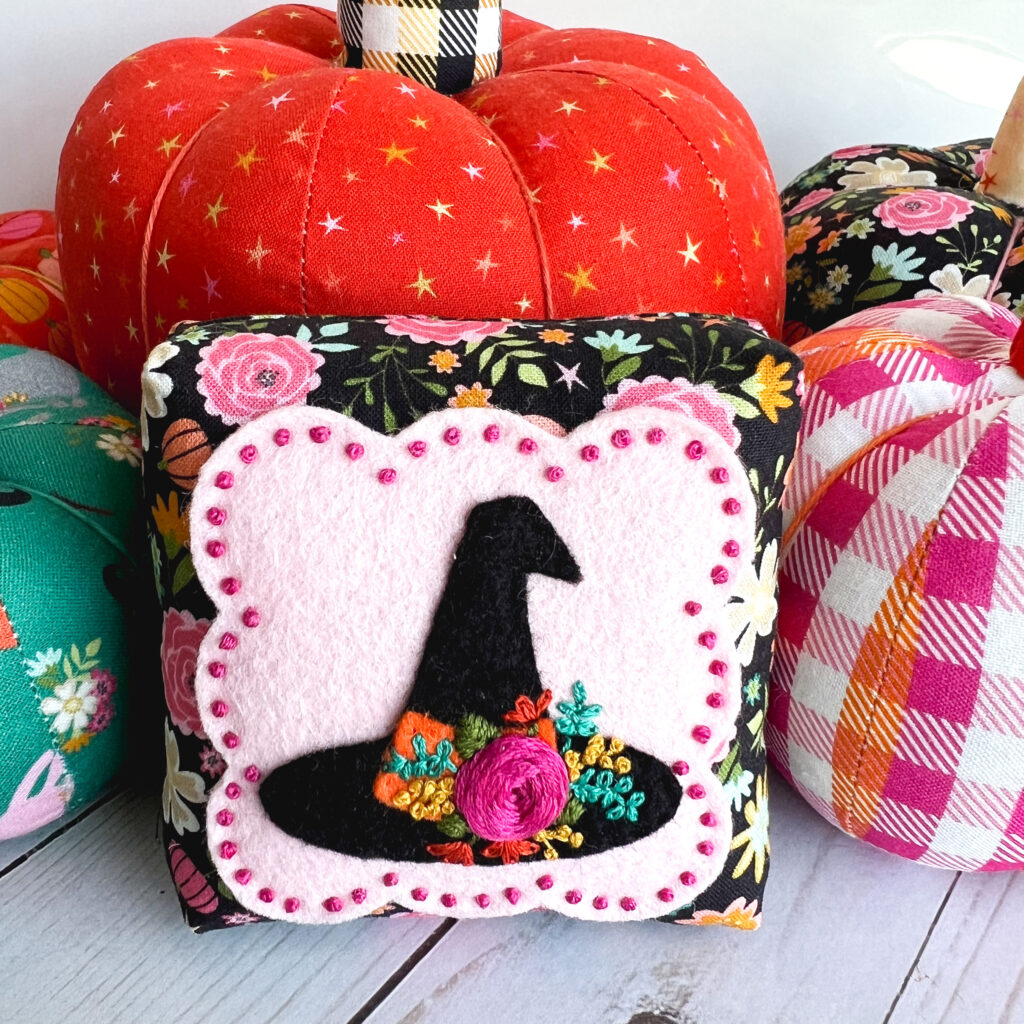 Next, a combination of felt applique, embroidery and some machine sewing. This Witch Hat mini pillow is delightful with it's bright fuchsia flower. Because the felt pieces do most of the heavy lifting in creating the image- the embroidery works up quickly. Perfect for an afternoon of stitching away.
Fabric Pumpkins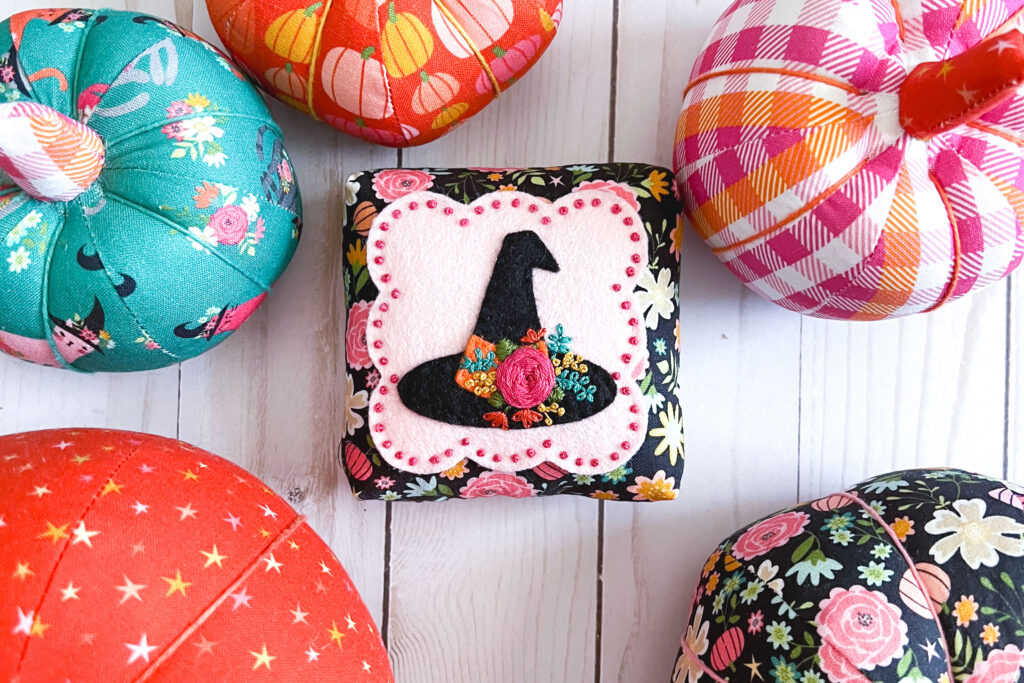 Finally, Halloween sewing project number three is Fabric Pumpkins. With five different sizes, pumpkins are a fun way to show off your favorite fabric prints and bring elements of your favorite fabric to your table and shelves. Consider yourself warned that these pumpkins are addicting to make so you may find yourself being overrun with them before long!
Using any one of these fun Halloween sewing projects will provide an afternoon or weekend of delightful sewing. Combine them and you have a full display showcasing your favorite fabrics. Which one will you make first?
Looking for some more Halloween sewing inspiration? This Batty Felt Pillow is one of my first and most popular tutorials. If you want another fun way to show off your favorite fabrics, this Haunted Halloween village is a really great project.