I am a 2022 Husqvarna Viking Sewing ambassador, references to my Opal 690Q are part of this partnership. The projects and opinions are my own.
Spook up a mantel, creepify a bookcase or terrify a tiered tray when you learn how to sew a happy haunted Halloween village!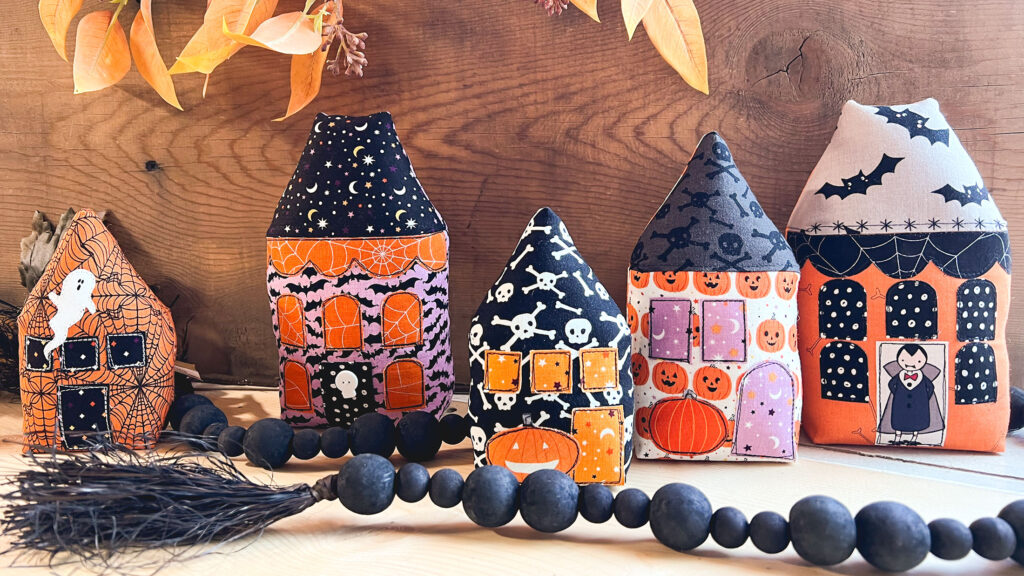 I love how changing fabrics for a project gives them a whole new feel! These houses are sewn up using my Merry Little Christmas Village pattern but they become happy haunted houses with just a switch of fabric. I am going to share some tips and tricks for sewing your own Halloween village!
Fabric makes all the difference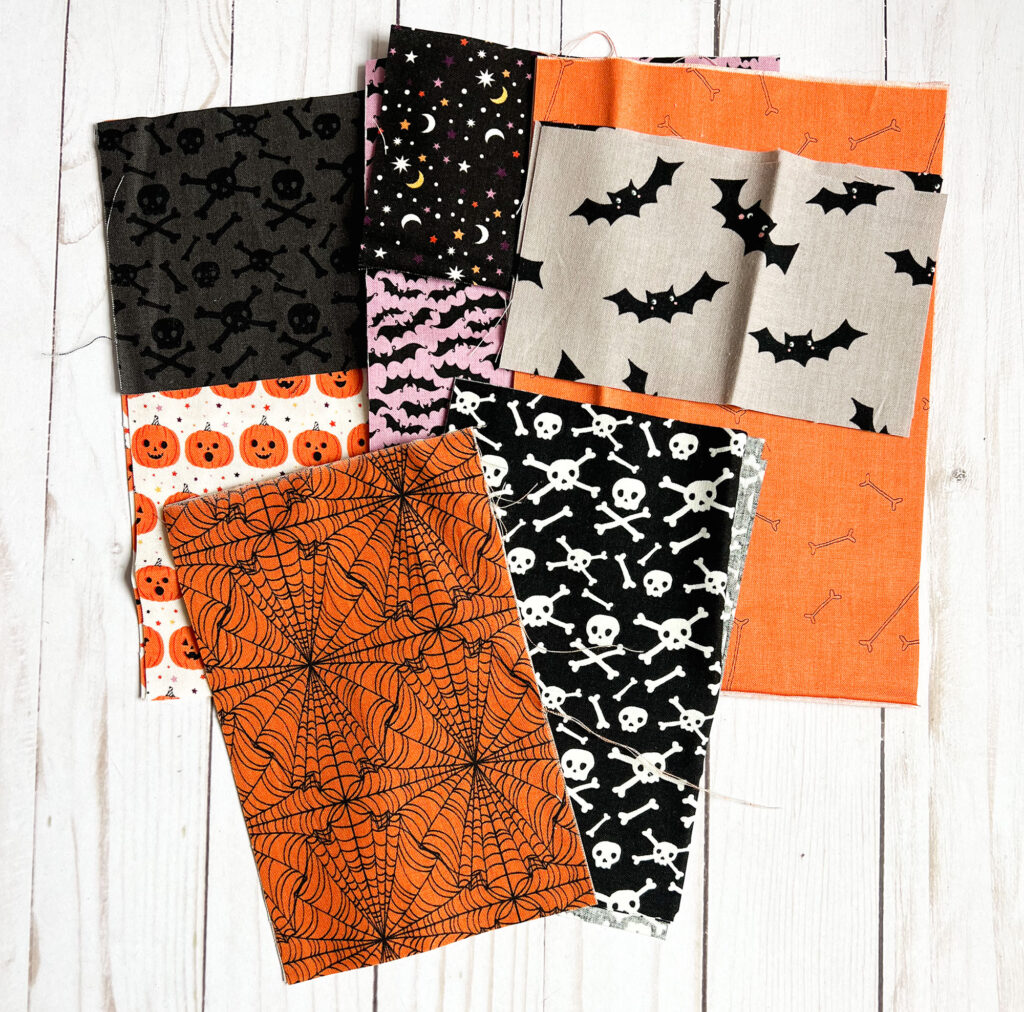 When choosing fabric for your Happy Haunted Halloween Village you will want to pay attention to scale and contrast.
Small scale prints work best for the houses, especially when choosing fabric for the applique windows and doors.
Make sure there is plenty of contrast between the roof fabric, the house fabric and the applique fabric so each piece stands out.
If your house fabric has a print with a lot of contrast, for example, choose applique fabric that is tone on tone or solid so the pieces don't get lost in the house print.
Use color to also create contrast for your haunted houses.
I also like to look for fabrics with images that are great for fussy cutting or with fun features like glow in the dark ink. (the skull and cross bone fabric in the image above glows in the dark)
Add some flair to your Haunted Village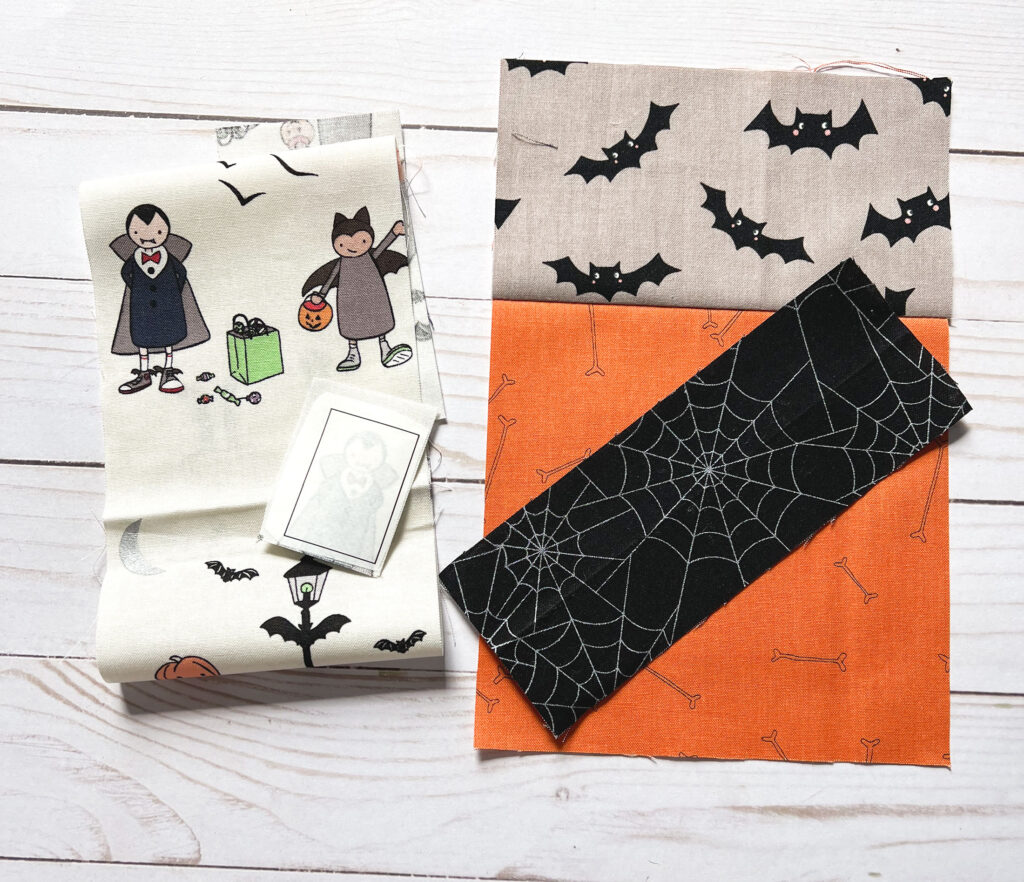 Fussy cut characters or images from fabric. The vampire is so cute standing in the door of this fun house.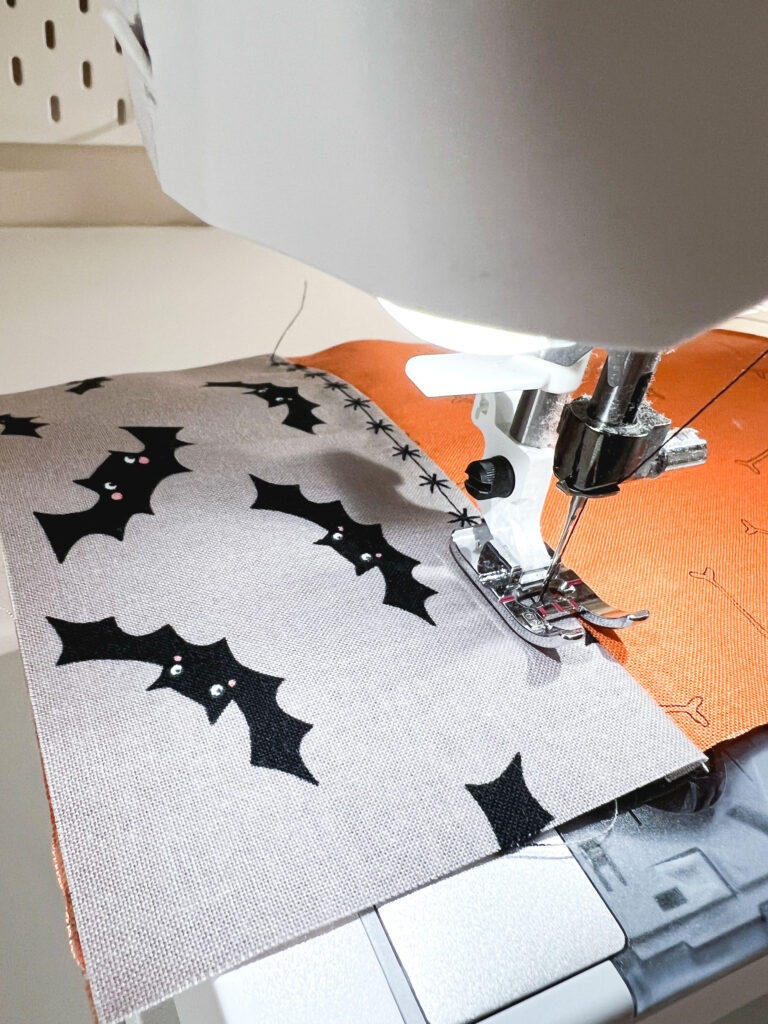 Decorative stitches along the roofline add some fun drama. I like how these stars look kind of like spiders. The Opal 690Q has tons of fun stitches to try!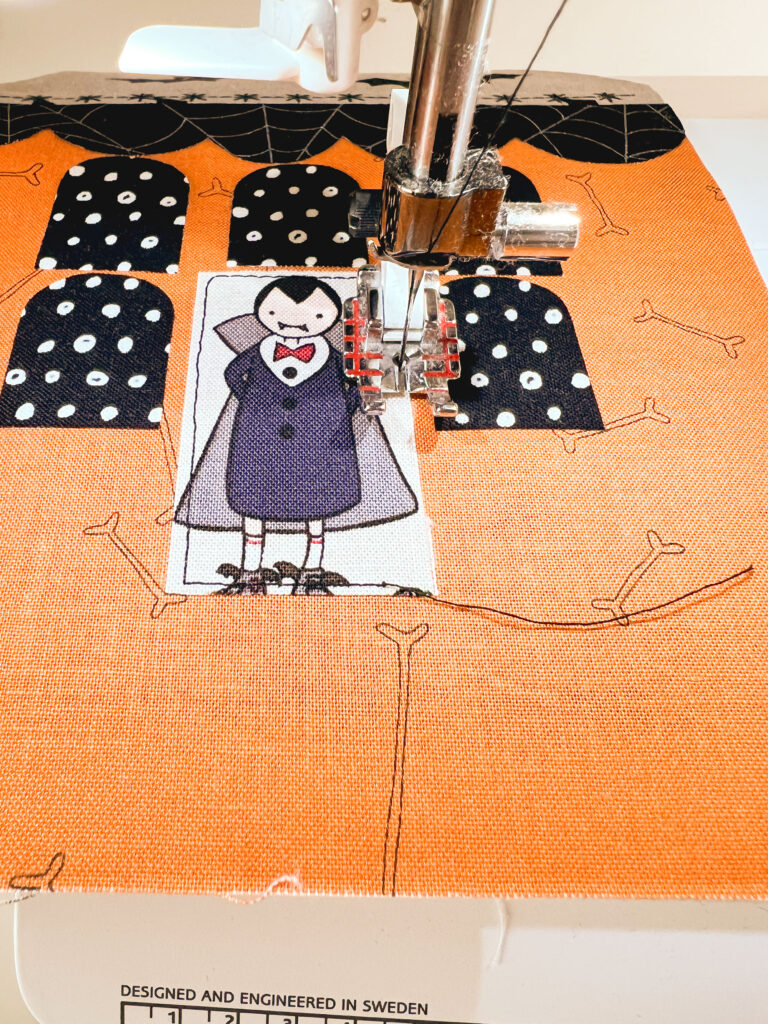 Add interest to your applique by using a contrasting thread to stitch them down. I like to go around the applique twice with the stitch lines overlapping a bit to create a sketched look to the pieces just for some added fun! Buttons, ribbon or trims can also be fun additions to your haunted Halloween houses.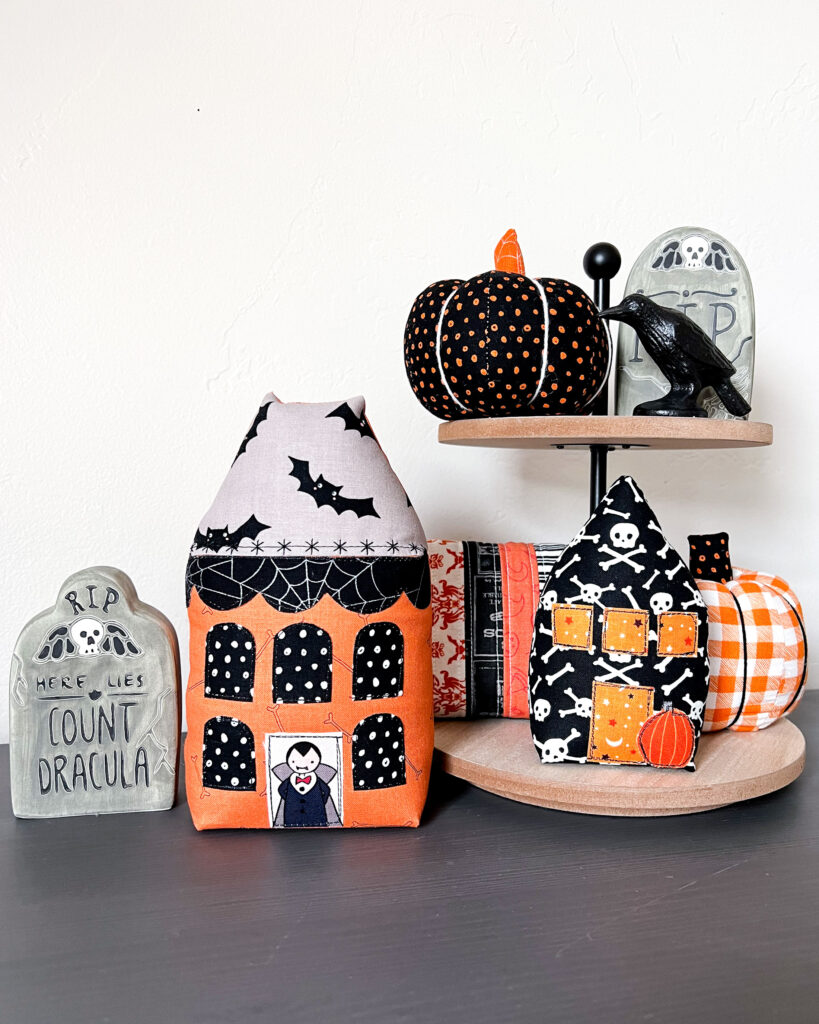 Sew some coordinating Fabric pumpkins to fill out your Halloween decorations and make a whole scene. Or add some mini pillows to bring in color and texture.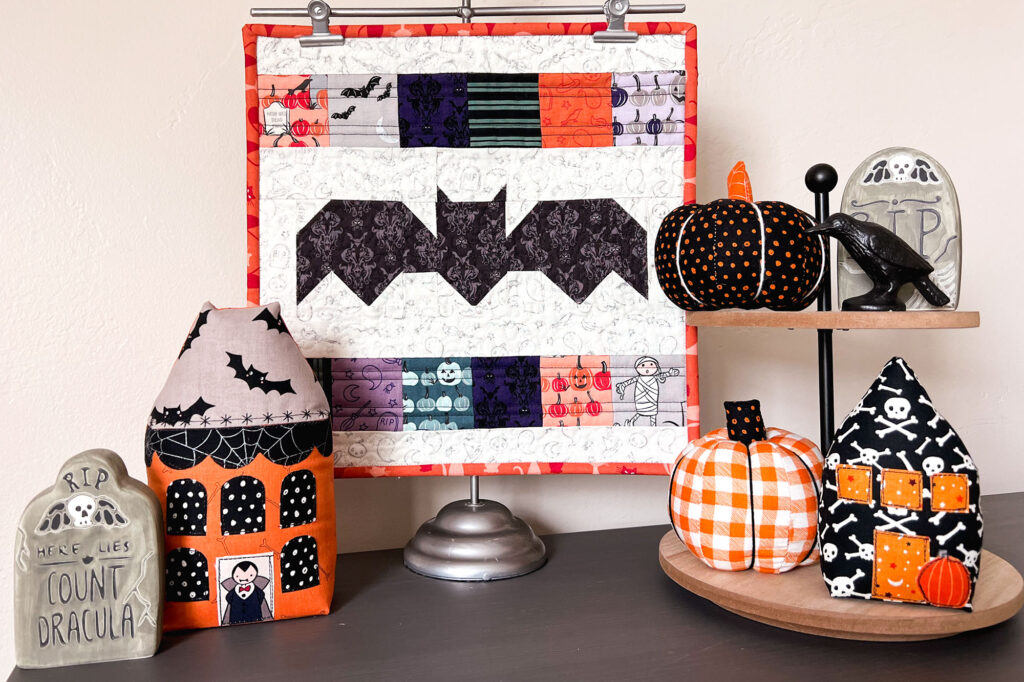 The options are endless for sewing up Halloween fun! Happy Sewing my friends!