I am really ready for spring. I mean, REALLY ready. It won't stop storming, blowing and being cold here! I'm ready for warm, gentle breezes and sunshine. So, the Point of View Spring theme came just in time. And let me tell you, the links did not disappoint! There were some really amazing projects linked up, so if you didn't have a chance to check them out- head on over here.
And now, it's my turn to share with you a couple of my favorite projects: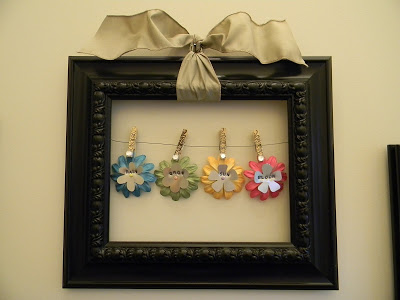 The first project is this darling framed flower art. Leanne from Organize and Decorate Everything creates new objects to hang from the wire each season- but I have to say, I think these bright cheerful flowers are some of my favorites!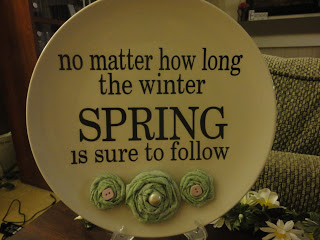 The quote on this plate is what is getting me through the snow right now. (yes, it's snowing right outside my window right this very minute!) Valerie from Occasionally Crafty created just the right piece to remind me to hope for spring, even when it seems like it's a long time coming. 🙂
I really hope you are enjoying our Point of View projects. I have been having a blast stretching my creativity and thinking outside of the normal range of projects I usually do. I hope you'll join us next month when we collaborate again!
xoxo,
Amy
If you were featured, feel free to grab a button!