I'm overwhelmed! My dear friend Carol featured me as her BFF today! Her write up is so sweet, I can hardly believe it- totally brought tears to my eyes.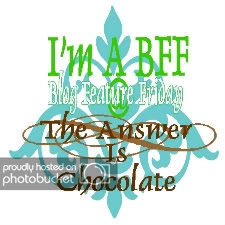 You should go check out her blog- she has some of the most wonderful ideas. And right now she's celebrating her blogiversary with a fantastic give away! Hurry over so you don't miss it.
And while you're showing some blog love, head over to my friend Irene's blog-
Crafty Girls Workshop
! It's her birthday today and she's having a
major party
with give aways you won't want to miss!!! Please go show her some love.
Have a wonderful Friday!!!
xoxo,
Amy