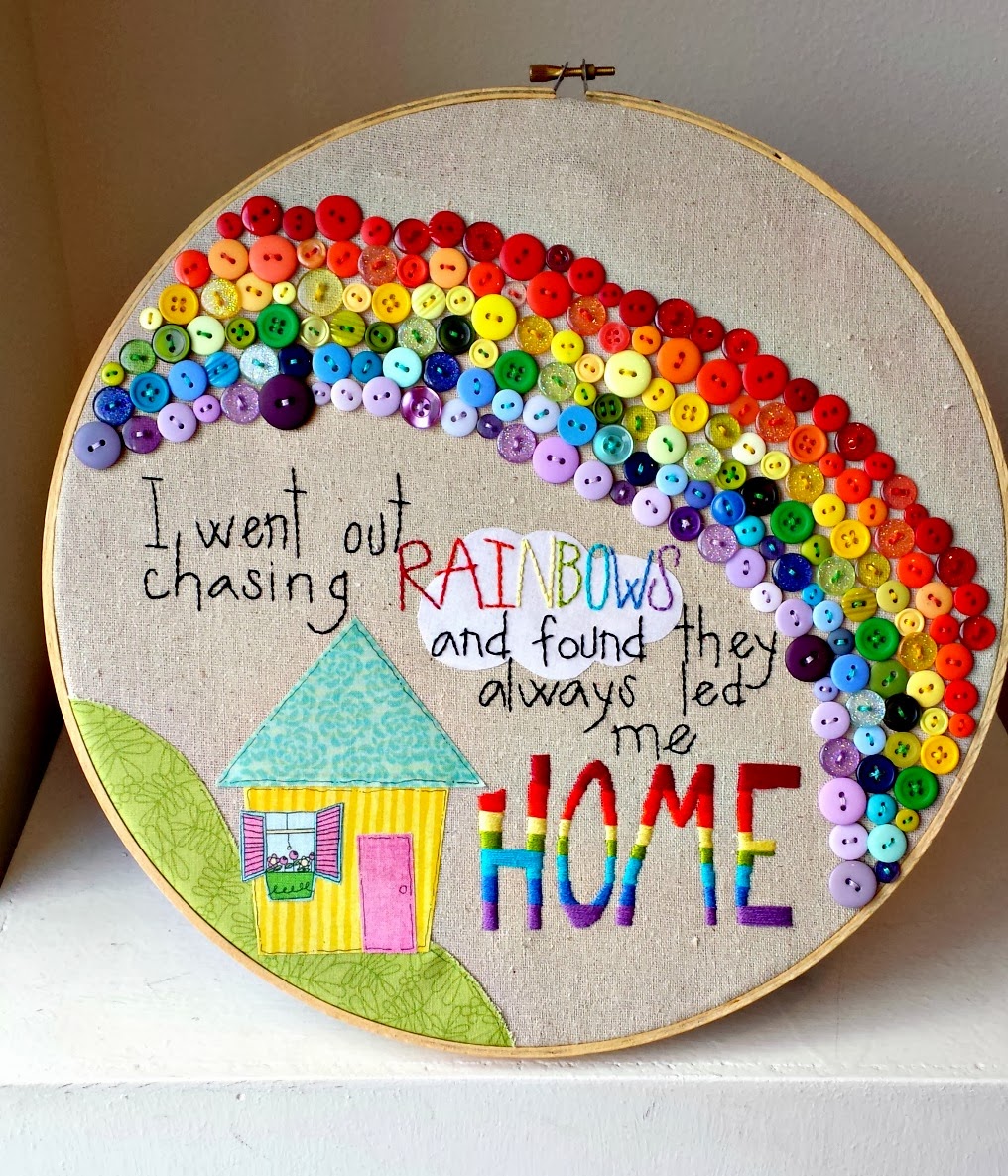 You may have seen this embroidery project I posted last week. I just love all the colors and how happy it makes me. But, it does more than just add color to my creative space. I wanted it to serve as a reminder to me of what is really important to me.
Motherhood is definitely thankless, difficult, challenging, gross, exhausting, did I say thankless? It absorbs all of who you are and what you do. You feel like you are slowly (or not so slowly) disappearing into nothingness covered in throw up and baby slobber.
As I felt myself slipping away, I would grab at things to try to hold onto a bit of myself. This blog, sewing, creating a business. They are dreams of mine. And I felt that by giving them time and energy, they would help me hold on to my identity. They would give me "credit" in the eyes of society and in my own mind.
But every time these endeavors started to gain some steam, just when I thought I was going to really catch hold of one of them, I would feel the pull of my family, of my home, calling me back.
I will have time for chasing dreams and catching rainbows. There will be days ahead when following ambitions will not detract from my efforts as a mother.
But today, I feel the need to immerse myself in the abyss of Motherhood. There is teaching to be done, skills to pass on, scrapes to kiss and dreams bigger than my own to encourage and support.
I truly believe that motherhood is meant to change us. It refines us into something greater than what we started out as. Much as precious metal has to be purified- motherhood is the heat that purges us of weakness and flaws. But you can't just sit by the fire to gain those benefits. You have to jump into it, with both feet- and stay a while. It's intense- in every sense of the word- but it is also glorious and magnificent and the results are precious and rare.
I'm refining my pot of gold right now. It's inside of me, and in my children and it's the greatest work I will ever do.
xoxo,
Amy