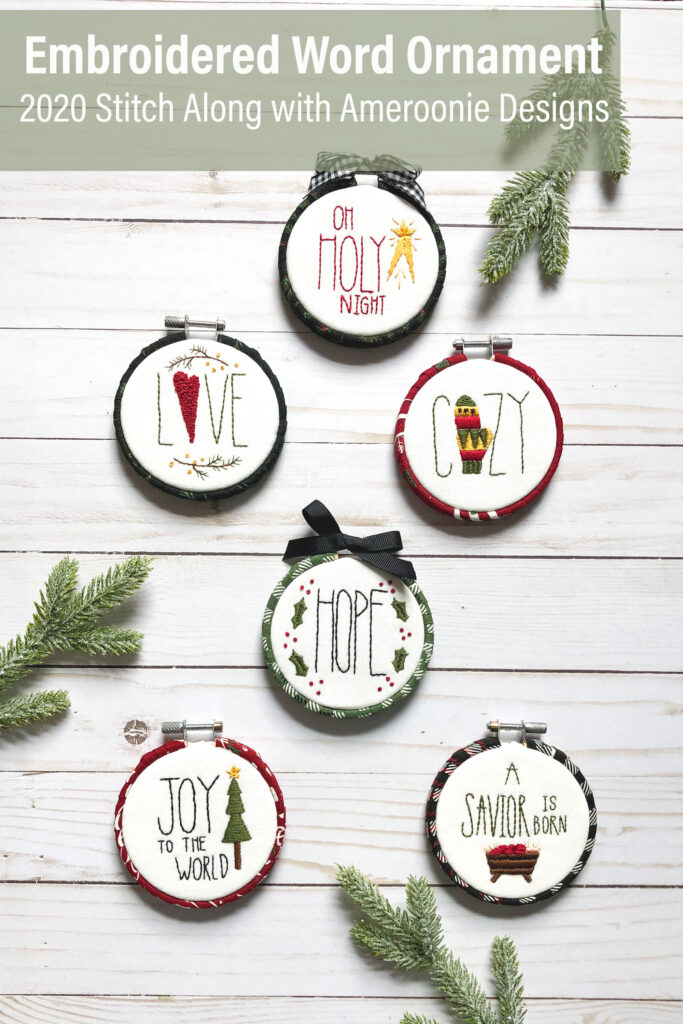 Gathering friends has always been one of my favorite things. This year, most of that gathering has had to move online. Therefore, I am introducing my Embroidered Word Ornaments stitch along. A relaxed and fun slow paced group where we stitch and encourage together. *The stitch along is now over but if you would like to see the videos sharing the stitches and tips and tricks you can find them in my IGTV.
You can find the pattern for the ornaments here.
I chose ornaments because they are such a fun quick project, but they add a lovely handmade element to your tree. I am so excited to share some of my favorite tips and tricks. There will also be video tutorials for each of the stitches needed in this slow-paced stitch along. I am hoping to create resources that can be referenced for years to come.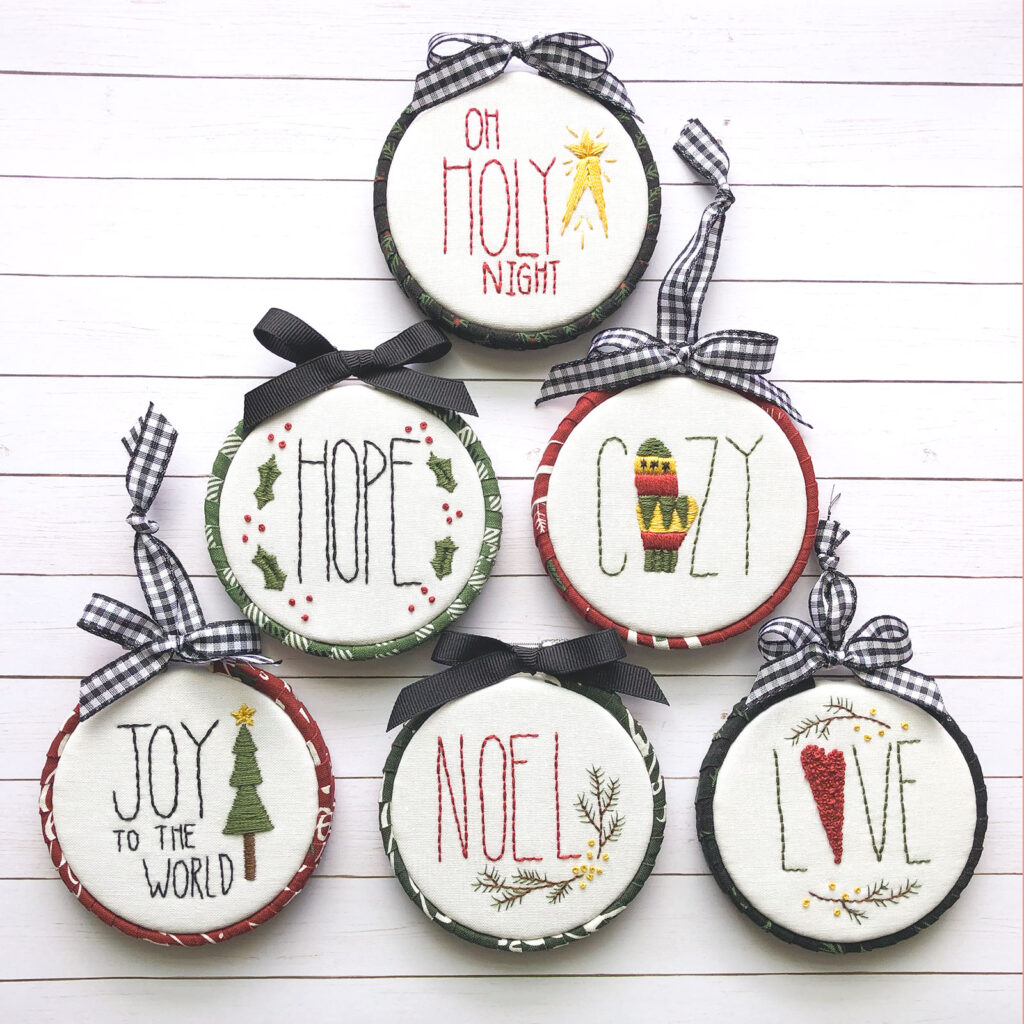 Follow along with me on instagram @amerooniedesigns and the hashtag #WordOrnamentSAL to see more content and all of the great stitching from those participating.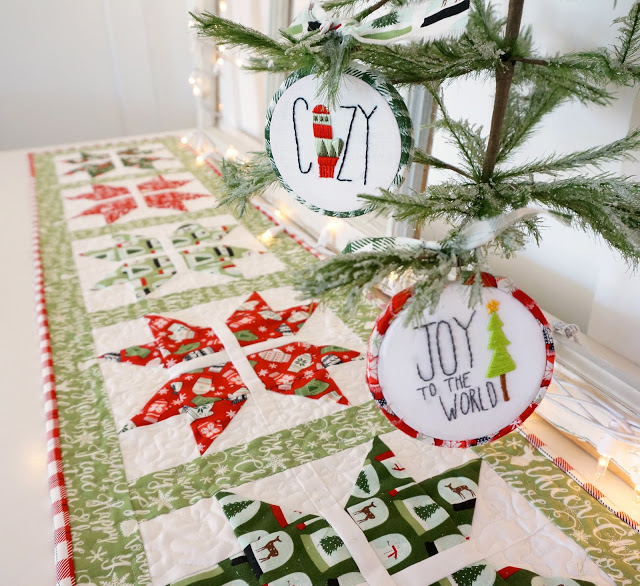 I can't wait to see everyone's Embroidered Word Ornaments! The stitch along will start Oct 21 and will run for six weeks. This will give you time to stitch one ornament each week and finish up the week of Thanksgiving. Join along and have some stitchy fun!
Sew a matching table runner using the Joyful Snowflake Table runner pattern free on my blog.