Today we're going to discuss this art piece I created for my girls' room.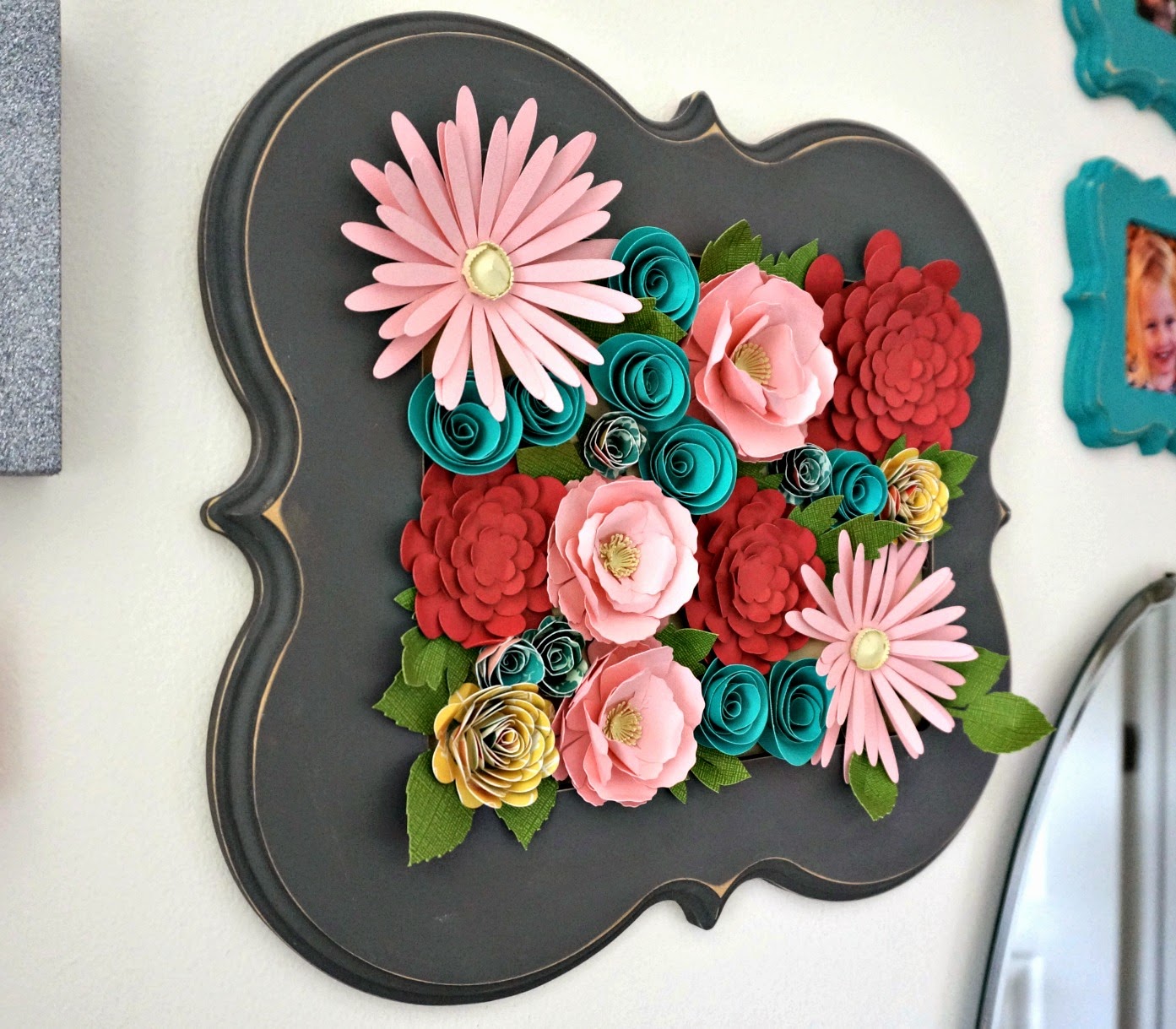 I'm not going to lie- it took a bit of time and some playing around to get just the right feel. I made a lot more flowers than I ended up using and adjusted the sizes of some, either before I cut them out- or by leaving out some of the petals to make it a bit smaller.
The flowers come from a few different Image sets, I'll leave a list after the video of the ones I used, but you could really make this with any of your favorite flowers. One thing I did with this piece that I don't usually do, but will from now on- is add the greenery. There are quite a few leaf sets that create dimensional leaves and I love how they make the bright colors of the flowers pop. Plus, they fill in all that pesky background space between flowers- so don't forget to add leaves. 😉
And now, for the moment you've all been waiting for- the video. 😉 It's full of some of my best tips and tricks for getting full, lovely flowers. I hope you'll take a look. It's my first video I've had to film and upload and everything- so be gentle in your critique. 😉 There are definitely things I will do differently next time, but for now- this will have to do.

The large pink Daisies are from the Giant Flowers image set
the peonies, chrysanthemum and rolled roses are from the 3D Home Decor flowers image set. (on the rolled roses, I hid all but the largest of the flowers and only cut those)
The yellow rolled flowers are from the flower shoppe image set.
You will definitely want to size these for your frame. All the flowers and sizing I used will be available in Design Space in the next few weeks.
Also,
The tutorial for my Bunk Bed duvet covers is up on the Riley Blake Designs blog today! I hope you'll head over and take a look at that as well. I have absolutely loved them and my girls really do too!
Have a fabulous Wednesday!!
xoxo,
Amy