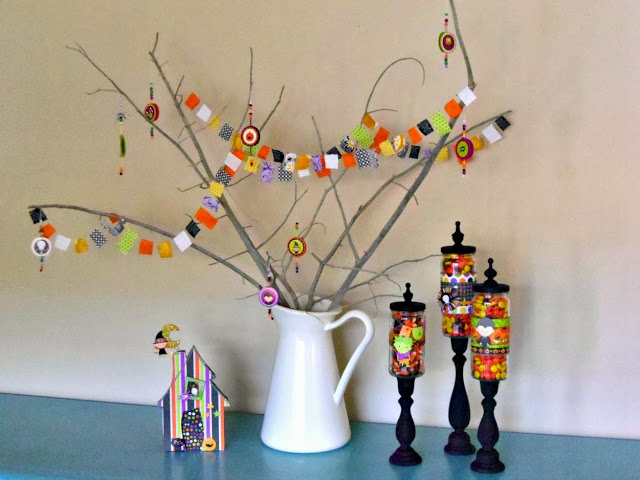 Here is the beginning of my Halloween mantel. It's still got a way to go, but it's a good start don't you think?
I'm using the top of my turquoise dresser that sits in my living room. It's nice to have a large surface to decorate, but it's also a challenge to find decorations that fit the scale of the piece.
(*I was given the Doodlebug products to use as part of my work on their design team)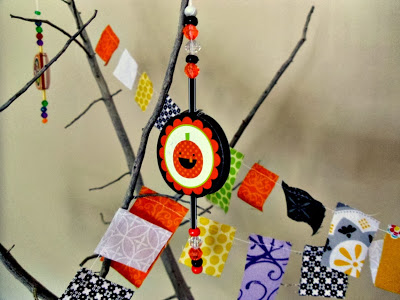 The first thing I did was head out into the hills around my home and collect some branches. These were from a tree that was already dead. 😉 I had originally thought I would spray paint them, but after seeing the cool gray patina they already had, I decided to just leave them. I arranged them in a pitcher and added this sweet scrappy bunting in Halloween colors and these fun ornaments using the new Pixies from Doodlebug Designs.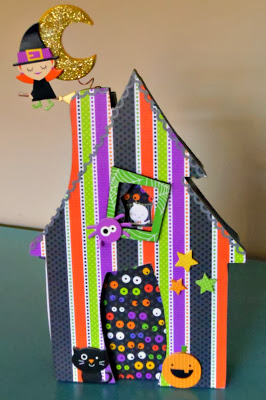 Next, I went out and purchased this haunted house from The Wood Connection.
I used papers and stickers from the new Doodlebug Halloween line. They are the perfect fit for someone like me who isn't really into the gory, creepy side of Halloween. 🙂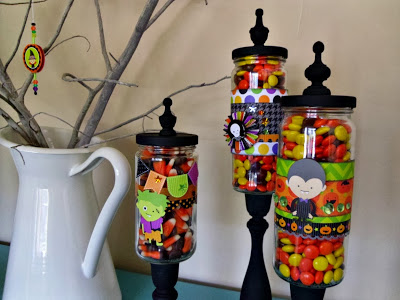 The last project I finished was these cute faux apothecary jars. They are probably my favorite part of the whole display. I used wooden candlesticks, glass jars and wood finials I found from my Mother-in-law. I glued the finial to the lid and painted both the lid and candlesticks. Then I glued the jars to the candlesticks.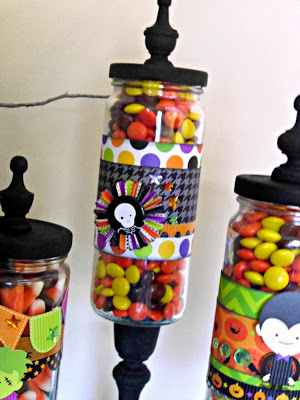 Finally, I used papers and stickers to create the decorations on the jars. I used paper bands so they can be slipped off after Halloween and traded out for fall/ Thanksgiving and other holidays. I love a versatile decoration.
I'm still waiting for my husband to dig out the rest of our holiday decorations, and I'm hoping to sew a fun runner for the top of the dresser. But, if this is all that happens this year, I'm still pretty happy with it. 😉
Are you all ready for Halloween or do you still have some digging to do too?