As moms we often get put on the back burner. We put our dreams and ambitions on hold in order to place our focus and energy on raising our children. And while I firmly believe that raising children is the most important job we will ever do in our lifetimes, I think it's important that we don't lose our entire identity in the process.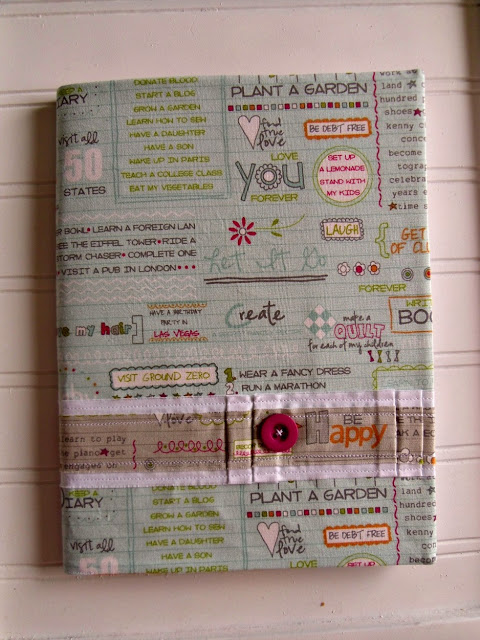 When I first saw this Noteworthy fabric from Moda at my local quilt shop, I knew it would be perfect for a dream journal. I make covered notebooks as part of my inventory when I do boutiques so I bought enough fabric to make a few- and I got both color ways- blue and gray.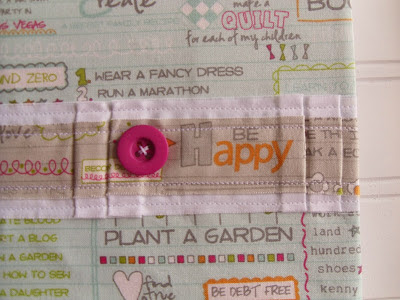 I fussy cut a strip so the Be Happy part would be centered, then I created this pleated strip to help those important words stand out. One of my main goals in life is to be Happy- no matter what circumstances I'm going through.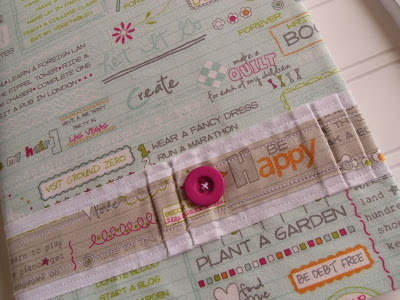 And while not every single thing on here is an actual goal of mine (I'm pretty sure I don't want a birthday party in Las Vegas 😉 ) many of the things on here are things I want to do one day. And inside the book, I'm keeping lists of goals and dreams, scheming about how to achieve them and doodling just for fun.
Because, right now I'm in the middle of babies and kiddos- but one day they will grow up and I'll be ready to make some big moves. But if I keep up with my journal, hopefully my ambitions won't have even gotten dusty and I'll know just where I want to go and how to get there.