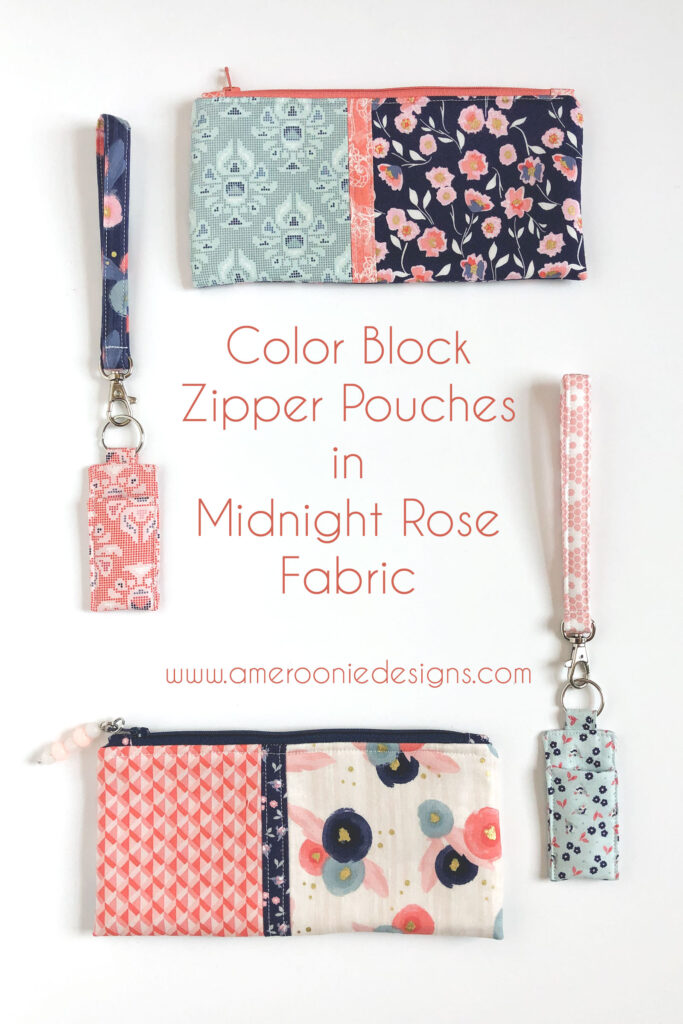 I love when a pattern allows me to show off gorgeous fabrics. This Color Block Zipper Pouch is the perfect way to let these amazing prints from the Midnight Rose Fabric line shine. As part of my participation in the blog tour, Riley Blake Designs sent me the fabric to sew with. The designs and opinions are all mine. This Color Block Zipper Pouch is a free tutorial you can find on my blog here.
Midnight Rose Fabric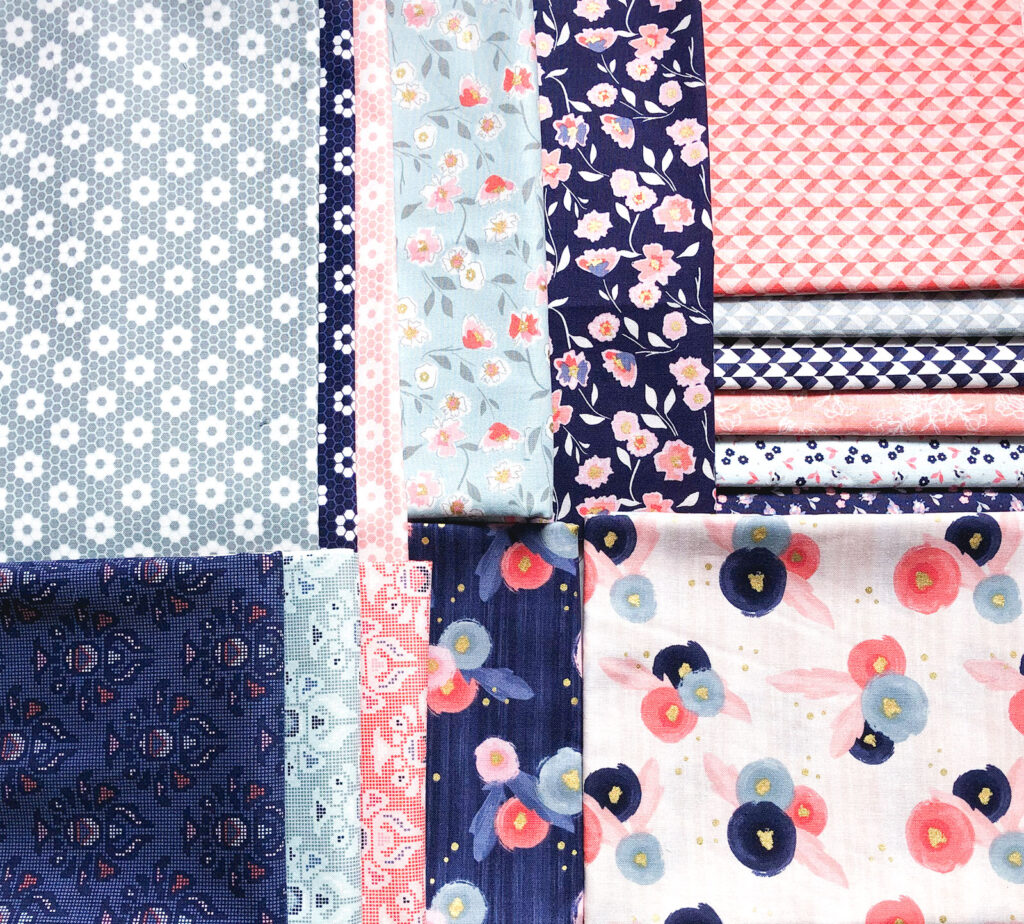 As you know, I am a huge fan of Navy so I was immediately drawn to this Midnight Rose Fabric line. The addition of a little bit of gold sparkle just makes these fabrics (literally) shine. There are so many lovely prints it was difficult to decide which ones to sew with. I ended up making a couple pouches because I just couldn't narrow it down!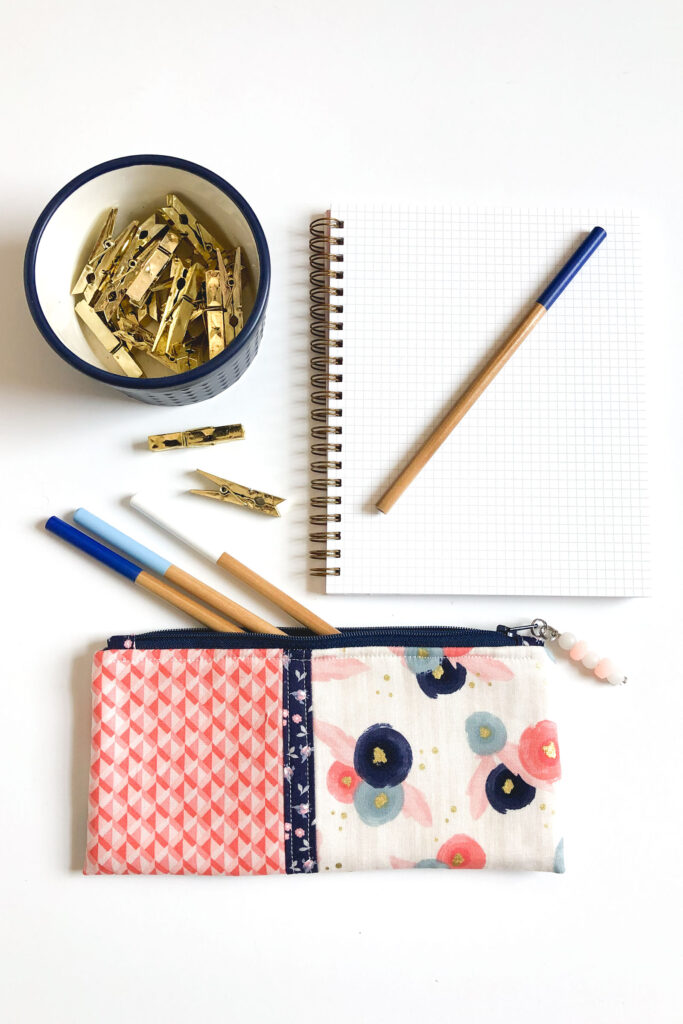 The pouch is long enough to hold full length pencils, making it the perfect companion for your sketchbook or notepad.
More project inspiration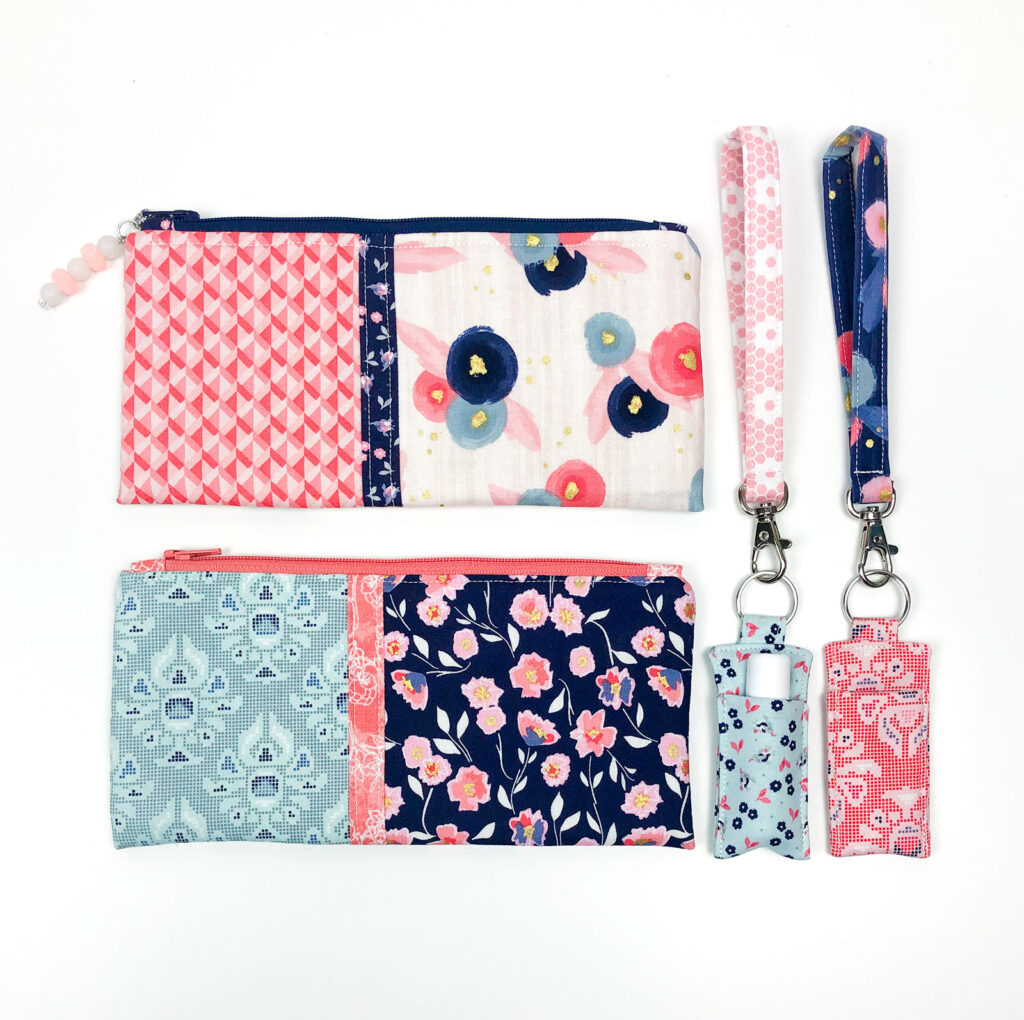 Of course it seems I can never make a zipper pouch without also sewing up a quick chapstick holder and wrist strap. The combination makes for such great easy gifting. I love having lots of styles on hand to choose from. Plus, sewing them up allowed me to use even more prints from the lovely fabric line! I buy the lobster clasps from Amazon in bulk and the split rings are super inexpensive at any craft store. Having the supplies on hand makes sure I can sew up these scrap busters any time.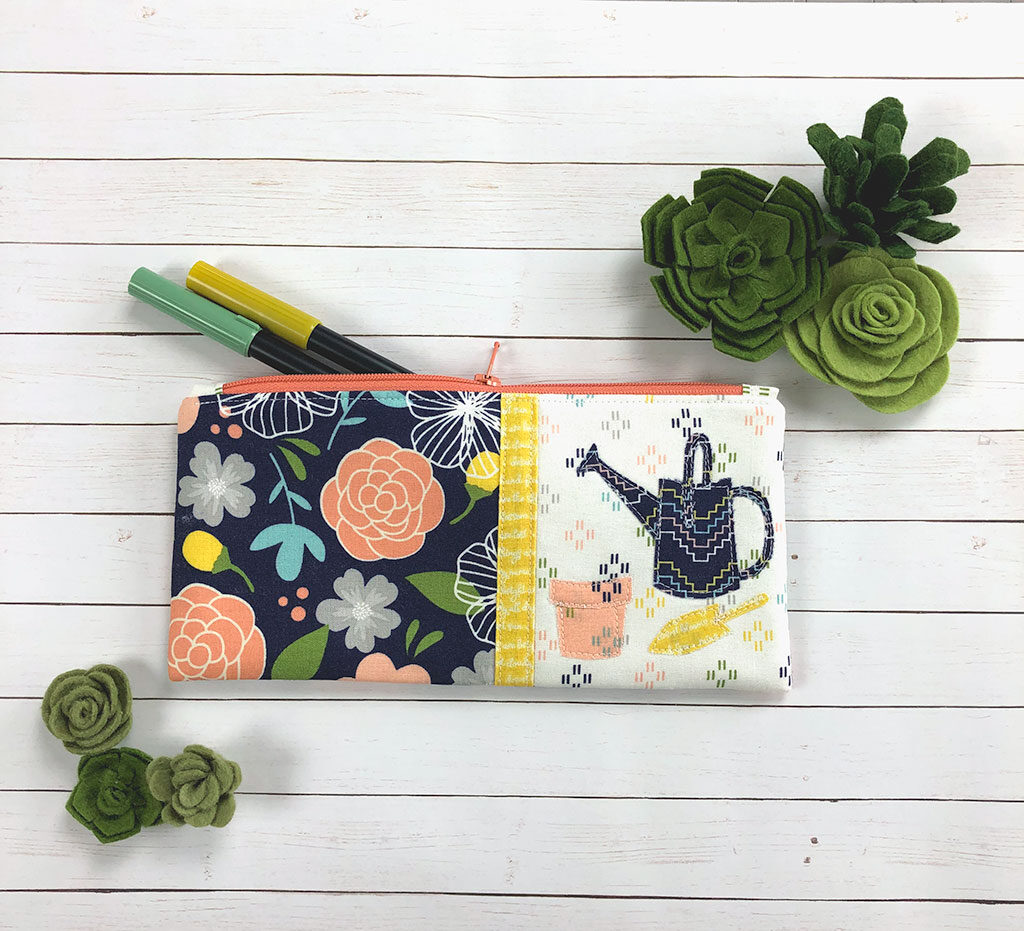 This Color Block zipper pouch pattern looks amazing in so many different fabrics, like this Azure Skies line from Simple Simon and co. It even allows for embellishing with applique if desired!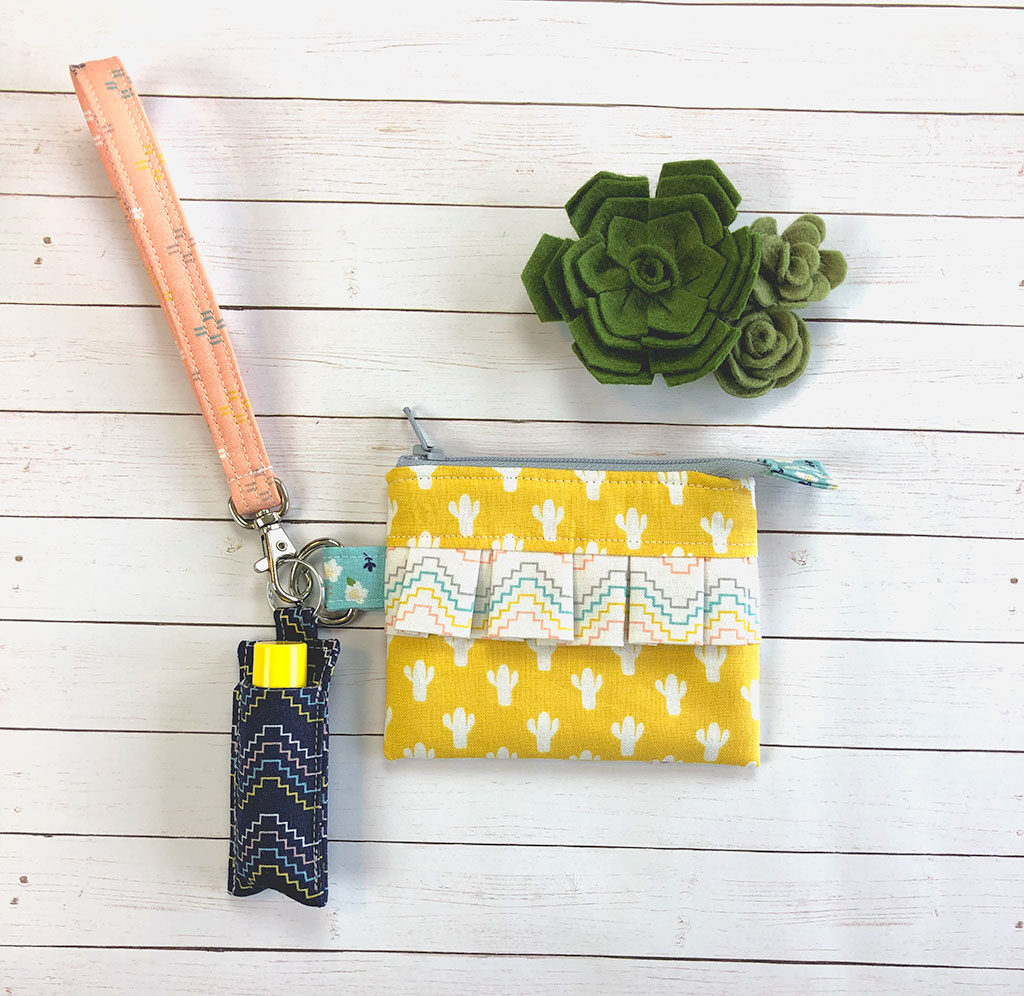 If you are looking for a smaller pouch to pair with a chapstick holder and wrist strap, my Pleated Ruffle Mini Pouch is a quick sew and perfect for gifting!