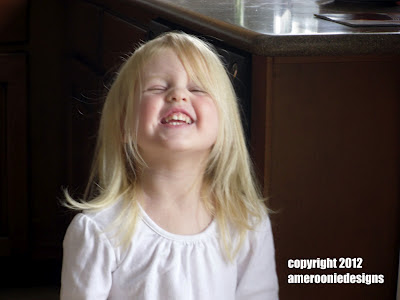 If she knows you're taking her picture, this is the face you get. Cheese!
I just read a post this morning here. And after my post last week as well, I'm feeling like it's time to take a moment and just revel in the happy things that are happening in my life- Right Now.
Right Now- this one is finally potty trained. Our kids can be stubborn- so we wait until it's their idea- which is usually A LOT later than when it's our idea. 🙂 But, the flip side is that one day they're wearing pull-ups and the next underwear. Awesome.
Right Now- I finally have some energy. Even after the stomach flu hit our family last week (all but one of us) I still feel like I can get some things accomplished- Mom things and Amy things too. That's always fun.
Right Now- I am looking forward to spring. Even though there's snow on the ground this morning- by the weekend? 60's and 70's! YES!!
Right Now- I am grateful that I have enough business to keep me busy, but not enough to overwhelm me.
Right Now- I love my family. Every imperfect and crazy part of them.
Right Now- I am looking forward to attending SNAP! a blogging conference, right in my neck of the woods, and that it comes with the delightfully HUGE bonus of meeting one of my best blogging friends IN REAL LIFE!! YeS, Yes, YES!!! I don't think I'll be sleeping much that weekend. 😉
Right Now- I am so grateful that this baby in me is growing and looks healthy and strong. We had a bit of a scare with the genetic screening test and it was a rough week. The ultrasound looked great and we're just going to love HER however she comes. 🙂
Right Now- I am loving blogging friends that lift, encourage and inspire me. Even when I don't always keep up my share of the equation. 🙂 Hopefully that is turning around. Look for some amazing inspiration this week in a tutorial that has been LONG promised and WAY overdue, as well as incredible Pinterest pinspired (that was a typo, but it looked appropriate so I'm leaving it. 😉 ) projects from our Point of View group. I really hope you'll join us by linking up your own Pinterest pinspired projects. How's that for alliteration for you? 🙂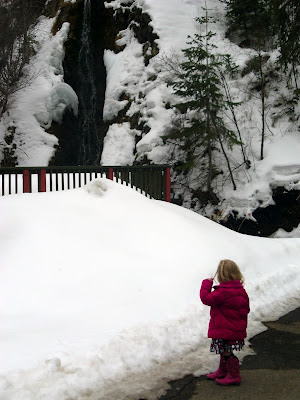 Right Now- I am grateful to be living in a place full of beauty, and for children who love to stop and look with me.
Now it's your turn. What are you grateful for Right Now?
Happy Monday!
xoxo,
Amy