I am a Husqvarna Viking Sewing Ambassador for 2022. Mentions of my Opal 690Q sewing machine reflect this relationship. The project and opinions are all mine.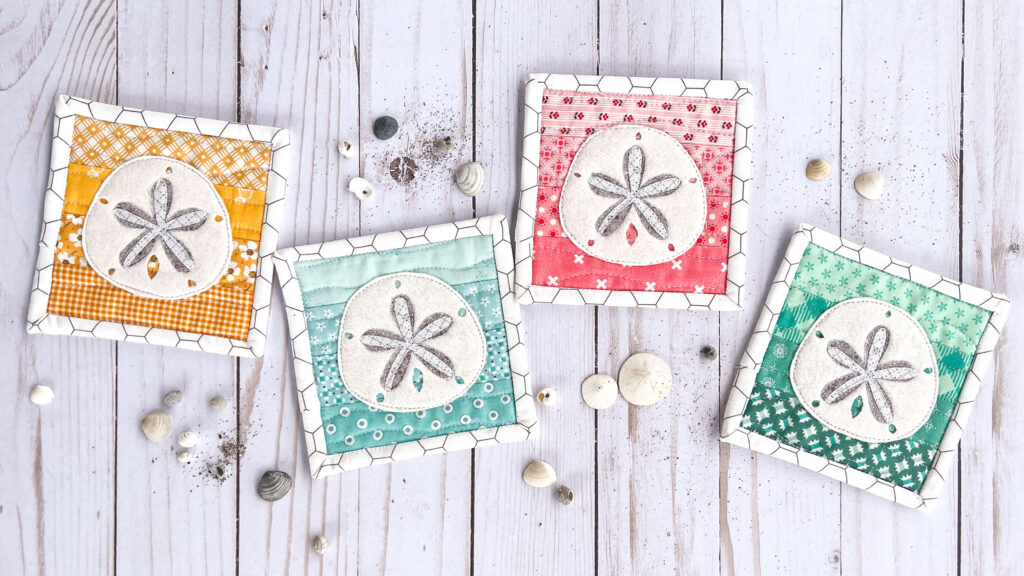 Whether you're hoping to save your furniture from moisture rings, or just looking for a way to bring a bit of the beach indoors, this free Sand Dollar Coaster sewing pattern will help you make a splash this summer. Raw edge applique and some simple patchwork strips combine to create a quick and delightful project that is useful as well!
How to get the free Sand Dollar Coaster Sewing Pattern
This free sewing pattern is part of my Summer Sewing Series for 2022. You can get this pattern along with FOUR others by signing up for my weekly newsletter. Just fill out the form below and the patterns will start coming straight to you.
Supplies you will need for your Coasters
The pattern includes two different sized projects- 4 1/2″ coasters or a 6 1/2″ mini quilt. For either project you will need:
Fabric strips for the applique background
Fabric for project backing
Binding fabric
batting
Sewable Fusible Adhesive, such as HeatnBond LITE
You will also need felt or fabric for your applique pieces
Watch the full video tutorial for Sand Dollar Coasters
Tips for Sewing your Sand Dollar Coasters or Mini Quilt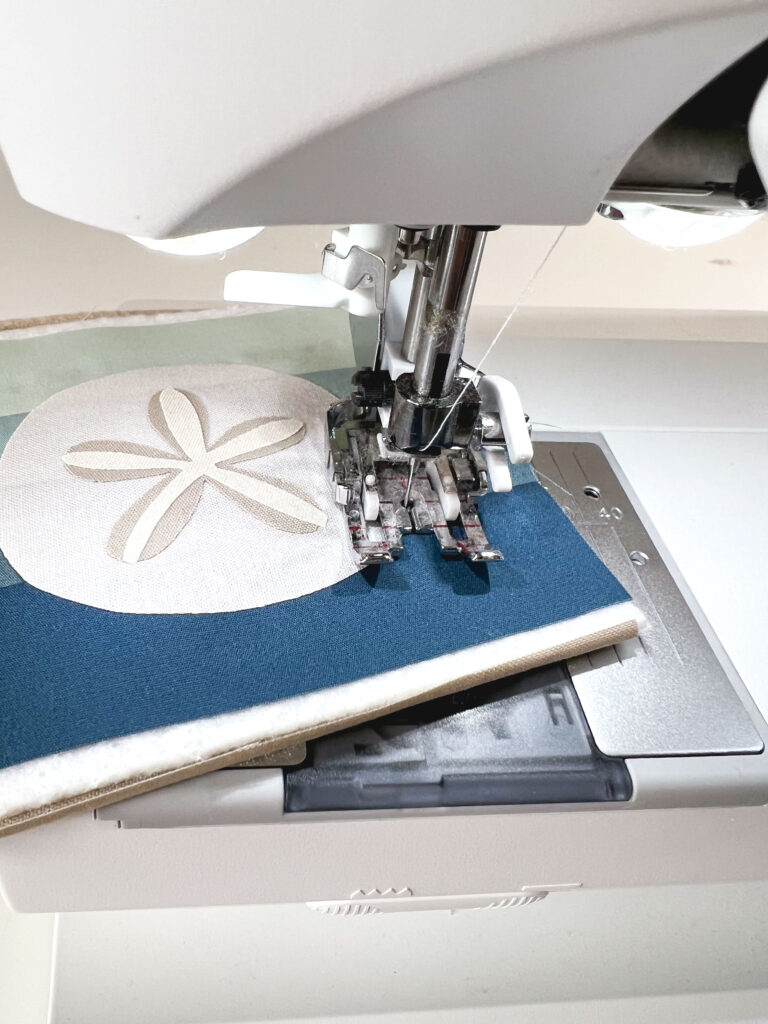 If you just want a few pointers to help you have success with your project, I've got you!
The first tip is for your sand dollar applique. If you are using a light fabric for the sand dollar body, but have a dark background fabric, you may find it helpful to back your applique with fusible interfacing before you add the adhesive. This will give you another layer behind your fabric and help prevent shadowing of the background fabric behind your applique.
Second, if the tiny pieces for the details on the applique drive you crazy (they are SUPER tiny, I know) feel free to leave them off altogether. This is meant to be a fun project, not frustrating. If you do decide to add the details- use small, sharp scissors to cut them out and then attach them with fabric glue. Don't try to sew them down. You'll thank me.
Finally, take your time. Especially when sewing around the applique. If you have the option to set your sewing machine to stop with the needle down- do that. My machine actually slightly lifts the presser foot when this setting is selected, making it super easy to pivot my sewing. If your machine does not do this, sew a couple stitches, leave the needle down and lift the presser foot and then pivot your fabric. Keep repeating this process to avoid shifting your applique and to keep your stitches even.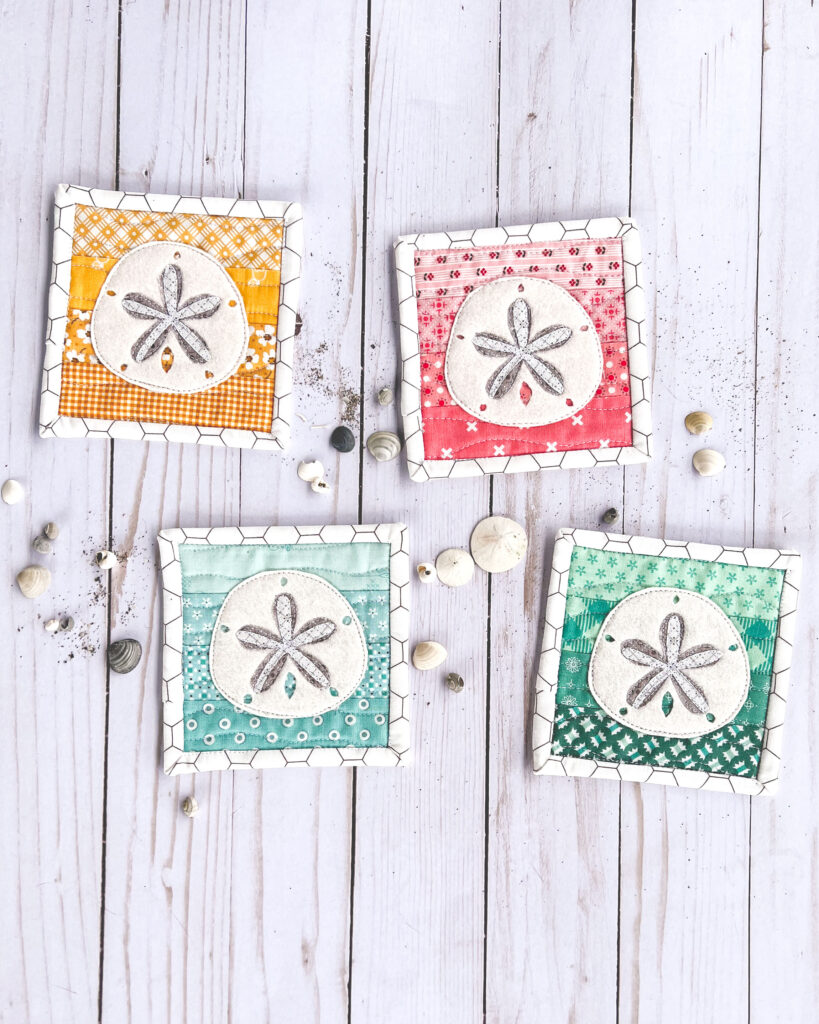 If you are new to binding, I have a full video playlist on my YouTube channel with my favorite method for adding binding. You can find it here.
Have fun sewing this summer and beyond! xo, Amy